Put Brisbane Botanic Gardens at Mt. Coot-tha at the top of your musts list
The
Brisbane Botanic Gardens at Mt. Coot-tha
, Queensland were established following severe flooding. As Australians recover from another
severe flood
this week, it seems fitting to visit this peaceful oasis and remember that as bad as things are right now, we will rebuild.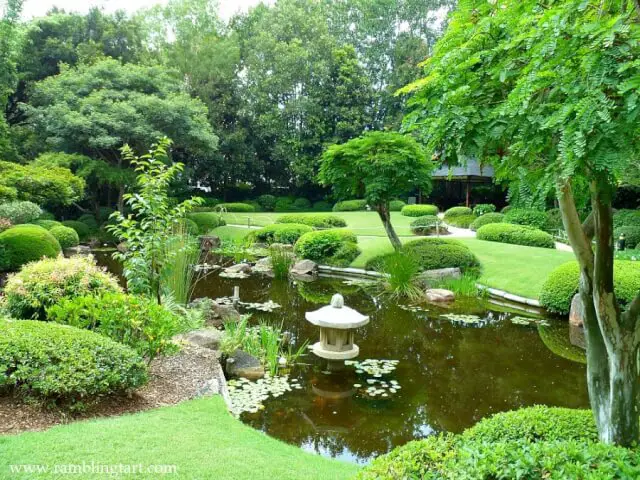 At the moment it is impossible for me to reach this beautiful place because of washed out roads and submerged bridges, but I was able to visit over Christmas and I loved it.
The 52 hectare Brisbane Botanic Gardens opened in 1976  after the City Botanic Gardens were inundated by eight floods between 1870 and 1974. With its open woodland and safety from flooding, the new site was an ideal spot for building established gardens that explored a wide range of styles.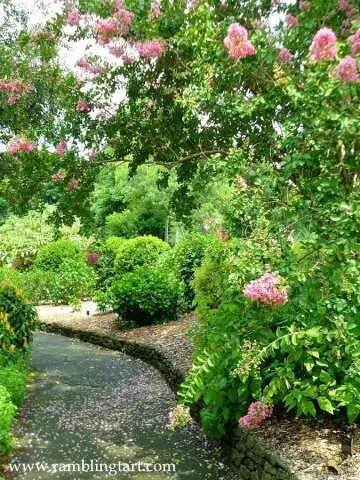 I arrived early in the morning, the only sensible time to do anything outdoors in Brisbane during the sweltering summer months, and had the park almost completely to myself. My companions were gardeners who waved cheerily and greeted me with a jaunty, "G'day!"
I walked slowly along sprinkler-dampened and flower-strewn pathways and the gentle pace became like a meditation. Anxious thoughts and stressful feelings dissipated as I followed winding paths under a canopy of flowering trees.
The gardens are comprised of numerous smaller themed sections such as the deliciously shady Lagoon and Bamboo Grave, Fern House, and Australian Plant Communities. There is also a scented garden and the largest collection of Australian native rainforest trees in the world.
My favorite spot is the Japanese Garden which is based on a theme of "mountain-pond-stream" and features the key elements of stone, water, paths and vegetation. I've rarely been in such a peaceful place. It lulled me into a deep sense of well-being and I wanted to find a hidden spot and fall sound asleep.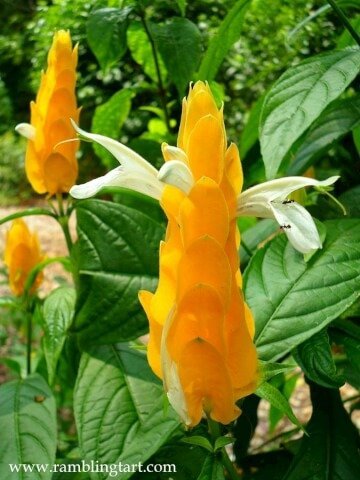 Having grown up in the Northern Hemisphere, I was delighted by the numerous flowers and plants I've never seen before. I liked the glossy black pods and vivid yellow and white blooms that made me think of creamsicles.
I also enjoyed the hidden bits of art like the mosaic leaf on a craggy rock next to a waterfall, and a cute bronze koala bear sitting serenely on a park bench. There were also unexpected glimpses of wildlife as birds flitted from tree to tree and lizards large and small skittered through the underbrush.
Although I loved wandering by myself through this gorgeous place, there are other more social options available such as free gardening and photography workshops, guided tours, and story time for children.
After admiring the beautiful creations in the Bonsai House and breathing deeply as I wandered through the herb garden, I was ready for a sit-down and a cold drink. I found both at the nearby Botanical Cafe . An icy lemon lime and bitters is a great ending to a morning ramble.
Where are your favorite gardens?
All photos, Krista Bjorn ©
Pin For Later