Dry shampoo can be your BFF when you're on the go and would rather spend more time on adventures than fussing over your hair.  Even if you're a dedicated regular washer, dry shampoo is a convenient travel tool when you find yourself without water, need a quick refresh or want to extend a good hair day with no fuss. 
There are many varieties on the market to choose from but most formulas come in either a powder form or a spray form (both aerosol and non-aerosol versions) and work by absorbing oil and dirt from your hair while adding fresh fragrance.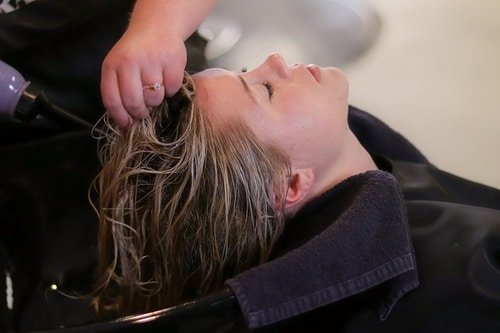 Whether to choose a powder or spray version might come down to personal preference and hair type but generally spray is recommended for fine or thin hair as it tends to provide more lift while powder formulas work better for thick, curly or oily hair.  Dry shampoo is easy to pack and include in your travel beauty routine.
Here, we've rounded up some of our favorite dry shampoos :
Best Travel Dry Shampoo
BEST CRUELTY-FREE Dry Shampoo: Aveda Shampure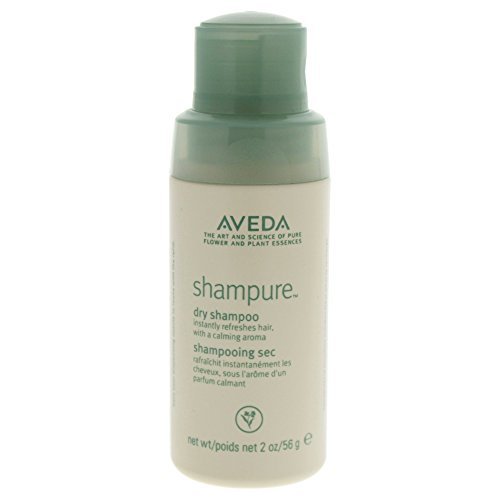 Read Reviews on Amazon | See on Aveda.com
If you're a fan of Aveda's calming plant aromas (what's not to love?), take their Shampure Dry Shampoo on the road.  The light powder is formulated with organic lavender and ylang ylang and refreshes hair with a calming fragrance. It comes in a convenient travel size (2 oz) with a twist top closure making it easy to transport.  While it's not the most budget-friendly, a little goes a long way – so it does last quite some time.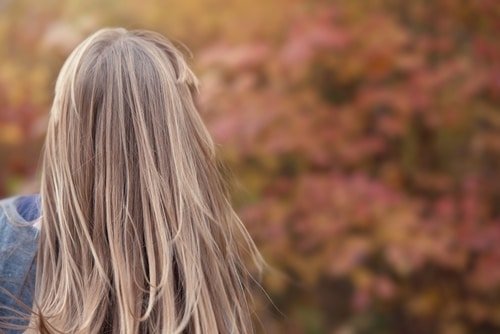 BEST DRY SHAMPOO FOR FINE HAIR – Living Proof Perfect Hair Day Dry Shampoo

Read Reviews on Amazon | See on LivingProof.com
This is an aerosol spray that comes in a convenient travel size to refresh and clean hair and leaves it smelling fresh. This formula provides volume and lift making it great for refreshing thin or fine hair.  The instructions recommend spraying in your hair and leaving 30 seconds before brushing out but some reviewers felt leaving it in longer produced better results.  
BEST FOR BLONDE HAIR – Verb Dry Shampoo
Their light formula is tinged with a purple hue to enhance blond tones. It's cruelty-free with no parabens, gluten and sulfates and has a clean subtle scent.  The shampoo comes in a convenient travel size with a nozzle tip making it easy to apply powder to the roots. It lightly refreshes and cleans hair and gives hair a volume boost.
BEST DRY SHAMPOO FOR DARK HAIR – Morrocan Oil Dry Shampoo

This light spray formula absorbs oil and refreshes hair with the signature Moroccan Oil Smell.  It comes in two formulas making it easier to blend. One for light tones – blond, platinum or gray hair- and a dark tone formula for brunettes, dark hair and redheads.  The travel size comes in 1.7 oz with an easy spray nozzle and can be used sparingly. This shampoo has a pleasant fragrance that reminds us of the exotic aromas of spices in a Moroccan market if you haven't been to Morroco this will make you want to go.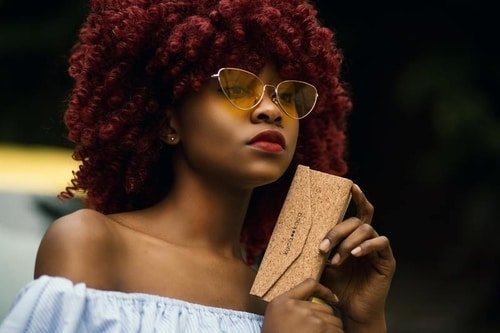 BEST FOR COLOR TREATED HAIR – PUREOLOGY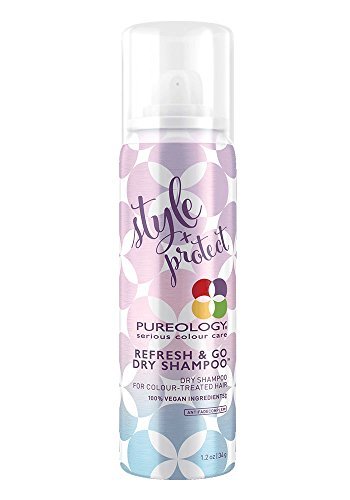 Read Reviews on Amazon | See on Pureology.com
Pureology specializes in products for color-treated hair and this dry shampoo is a great choice for protecting hair from fading color from hair. It's formulated with antioxidants and anti-fade technology to keep color-treated hair looking fresh and vibrant.
BEST DRY SHAMPOO FOR CURLY / TEXTURED HAIR –
OGX Dry Shampoo
For hair that needs a moisture boost along with your dry shampoo, try this formula enhanced with coconut oil and vanilla for a freshly washed feel that also restores shine while refreshing it with a tropical smell.
BEST LUXURY DRY SHAMPOO – R+Co Skyline Dry Shampoo Powder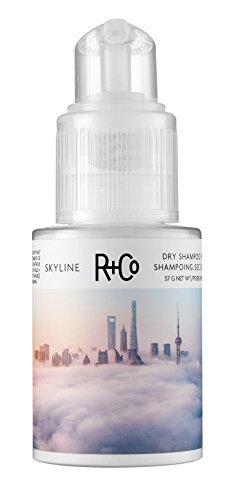 R&C has covered the dry shampoo market with formulas that include a spray (no travel size), a paste and a powder version.  The shampoo absorbs dirt and oil and is recommended for big hair that needs volume and body. Shorter hairstyles might prefer the paste which doubles as a styling gel.   Products are vegan and cruelty-free with a fresh smell.
BEST BUDGET DRY SHAMPOO -Dove Refresh+Care dry shampoo
This no-frills Dove shampoo has the same fresh light sense as their other products and leaves hair fresh and clean.  It works great for fine or flat hair as well.
Dry Shampoo & TSA
If you carry an aerosol, it's still subject to TSA rules (less than 3.4 ounces can be carried on board) while powder formulas are not considered a liquid so you can bring as much as you think you'll use.  In either case, a little product tends to go a long way as dry shampoos should not be used too liberally or they can defeat the purpose of refreshing your hair by weighing it down instead.
For powders,  if you can keep it under 12 oz. / 350 mL you'll avoid having to put it in a separate x-ray bin and potentially be subject to additional screening so whenever possible opt for a smaller format – with dry shampoo that's not very hard to find since many of them come in well below the 12oz mark with many being around 5-6 ounces.
Quick Hair Tip
Dry shampoos should be used at the root of the hair and worked through the hair to avoid any residues or build-up.  For best results, divide hair into sections and apply the product at the roots and let it sit for a minute or two and work through with your fingertips or a hairbrush to distribute the product evenly throughout your hair. If you'd like more detailed hair tips, check out this guide to dry shampoo from the hair care experts at Pureology.com 
With the simplicity and convenience of dry shampoos, there's no need to forgo that freshly washed look when you travel. 
If you're looking for ways to keep looking stylish while traveling the glove, check out these top dual-voltage travel hair dryers. A quick blowout can help prevent an international hair disaster.
Pin For Later