Unless you've been hiding under a rock, you've probably heard about reef-safe sunscreens lately in the news.  If you're wondering why they matter, the bad news is that scientists have now linked chemical-laden sunscreens with damage to coral reefs as these chemicals are causing a bleaching effect on precious coral. 
While a little bit of sunscreen in the water might not seem significant, it's compounded into tons of sunscreen left in our precious oceans for the tourist destinations that receive millions of visitors per year to their popular beaches. Destinations including Hawaii, Palau, Key West, and others are being proactive and have now banned the sale of sunscreens containing common UV filtering ingredients such as oxybenzone and octinoxate.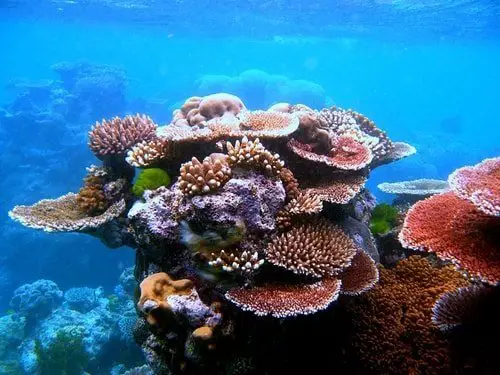 Unfortunately, those chemicals are found in thousands of sunscreens. The good news is there are plenty of options that are safer for the planet. So if your adventures include getting in the ocean, why not opt for a reef-safe sunscreen to do your part for Mother Earth. And needless to say, chemical-free products are better for your skin as well as the environment.
Products with zinc tend to be thicker, and some leave a white residue on the skin.  Mineral products are better applied on well-hydrated skin, so if your skin tends to be dry, it's always a good idea to hydrate before applying sunscreen.  
Another way to help the planet while protecting your skin is to use less sunscreen altogether.  Look for sun hats, sun shirts, and other sun-protective clothing that limits the areas of exposure that need sunscreen.  Dermatologists recommend using sun-protective clothing in addition to sunscreen for the best protection from the sun's harmful rays. 
Related: 
Best chemical-free tinted sunscreens for the face

Best sun-protective clothing 

Best packable hats
To make your packing easier, we've rounded up the best reef-safe sunscreens for your next travel adventure.
Best Reef Safe Sunscreens
Thinksport Sunscreen SPF 50+
This is a top-rated reef-safe sunscreen which is mineral-based and free of harmful chemicals.  It boasts a 50+ SPF rating and is waterproof up to 80 minutes. Bonus, it comes packaged ready for your travels in a 3 oz package.
Badger Clear Zinc Sport Sunscreen
Badger mineral-based sunscreen has a moisturizing formula without any harsh ingredients making it a good option for those with sensitive skin.  It comes in a thick white formula that goes clear once it's rubbed in, making it blend with your skin tone and is water-resistant for 80 minutes.
All Good Sport Coral Reef Safe Sunscreen
This reef-friendly formula from All Good provides 30 SPF and uses organic ingredients like green tea and rose hips to provide repair for damaged skin.  The sunscreen is waterproof and lightweight.
Sun Bum Reef Friendly Mineral Sunscreen Lotion
Sun Bum's moisturizing formula features SPF 50 and excludes harmful ingredients but manages to be lightweight and not greasy. It's tested and approved by the Skin Cancer Foundation.  
Alba Botanica Fragrance-Free Sport Sunscreen
This is an excellent option from Alba Botanica if you prefer a fragrance-free sunscreen.  It features SPF 45 and is made with botanical ingredients, including aloe leaf juice and ginkgo Biloba leaf protecting your skin and the environment.
Kokua Hawaiian Natural Sunscreen
Kokua Hawaiian Natural sunscreen provides SPF 50 using antioxidant ingredients including Hawaii-grown Kukui Nut and Macadamia Nut oils that nourish and hydrate the skin.  It has a pleasant coconut vanilla fragrance that is derived naturally.
Kiss My Face Natural Sunscreen 
Kiss My Face Sunscreen is formulated especially for face and neck and offers SPF 30 with hydrating ingredients including green tea, licorice extracts, aloe, and cucumber for smooth, beautiful skin.  It has a light, fresh fragrance that reviewers love.
Mama Kuleana Reef Safe Sunscreen 
This sunscreen by Mama Kuleana is made in Maui and not only has natural ingredients but comes in a biodegradable container.  Ingredients include organic shea butter, vitamin E, and coconut oil to hydrate and soothe skin.
Amavara Mineral Sunscreen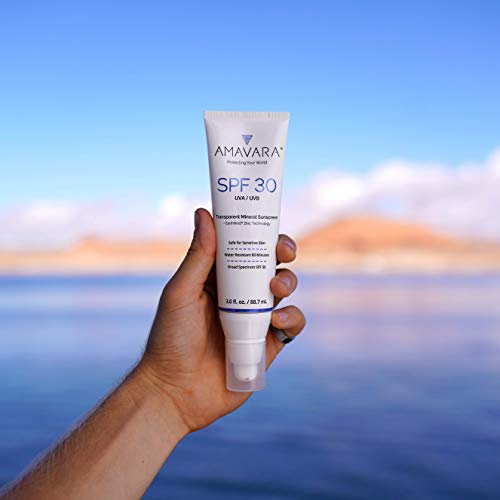 This safe reef product by Amavara has SPF 30 and comes in a travel size 3 oz package.  It is lightweight and doesn't feel greasy.
Goddess Garden Mineral Sunscreen Stick
This convenient stick formula is great for sunscreen on the go and uses nourishing plant-based ingredients that hydrate the skin while providing 50 SPF.  It has a fresh lavender scent. 
Raw Elements Natural Sunscreen
Packed with antioxidant ingredients to protect your skin and the environment.  Raw Elements Sunscreen is formulated with nourishing ingredients including cocoa butter, mango butter, and Vitamin E.
What to look for in a reef-safe sunscreen? 
Avoid any sunscreen with the chemicals oxybenzone and octinoxate listed

in the ingredient list. 

Use a mineral-based sunscreen, which is less destructive to coral reefs. 

Look for mineral ingredients like

zinc oxide and titanium dioxide. 

Look for ingredients that are "non-nano" which means corals can't ingest them 

Look for safe reef labels that most companies use to indicate their product is safe (check ingredients to be sure).
Using reef-safe skincare products and wearing sun protection clothing to reduce the use of sunscreen helps prevent this:
Featured image by Hans Braxmeier
Pin For Later