When packing for your next adventure, don't forget about your sun protection. While it might not be the most glamorous part of your travel wardrobe, sun protection is vital to ensure a safe and healthy trip.  While sunscreen is still essential, dermatologists recommend UPF clothing as the first line of defense against the harmful rays of the sun.
And while sunscreen generally needs to be reapplied every two hours or might wash off sooner in water, protective clothing can protect you throughout the day even while you are swimming or exercising.  Using protective clothing also reduces the amount of skin exposed, therefore using less overall sunscreen, which is better for the planet.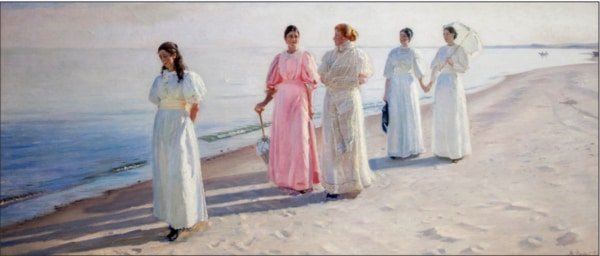 If you're still not on board with sun protective clothing, consider the staggering statistics from the Skin Cancer Foundation that more than 9500 people in the U.S. are diagnosed with skin cancer every day and more than two people die of the disease every hour in the US alone.
Fortunately, sun-protective clothing has been embraced by many fashion brands and there are many stylish options out there to choose from.   Clothing is rated with a UPF number, which stands for ultraviolet protection factor and is a numerical rating to determine how well the fabric will block ultraviolet radiation.  For example, a garment rated UPF 50 will allow only 1/50th (or approximately 2 percent) UV transmission through the clothing. 
UPF protection can be added to fabrics in a variety of ways – including a tightly woven garment to allow fewer rays to penetrate the garment. Other methods include special dyes or chemical treatments to repel UV rays.  Please check garment instructions for washing to protect the clothes so they can continue to protect your skin. Some garments will have special instructions to maintain sun protection.
See these Related Posts: 
Best Tinted Moisturizers for face  
Here we've rounded up the best sun protective clothing for your next adventure:
Best Sun Protective Clothing For Women
UV Skinz Jacket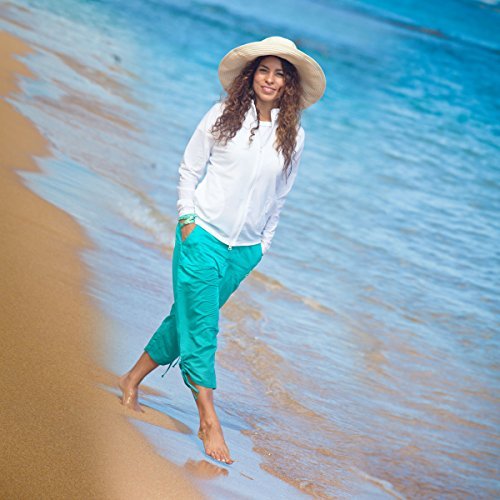 This is a great versatile jacket with UPF 50 that comes in a variety of colors to top your sportswear.  The jacket is a looser fit that works in the water or on land, without looking like a snug beach rash guard. It could easily top a variety of outfits and look stylish while protecting you from the harmful rays of the sun.
Sbart UV long sleeve rashguard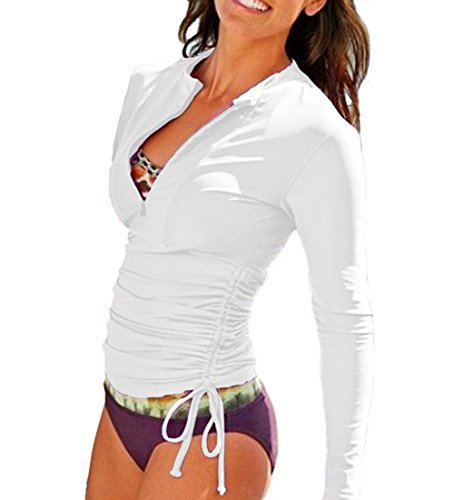 This is a cute rash guard for any beach or water adventure including diving, kayaking, stand up paddling or just playing on the beach.
It features a half-zip and ruched sides to allow you to convert the length of the top so you can wear it shorter over a bathing suit or allow it to hang longer for more coverage and converts into a mini-dress making it a versatile option for sun coverage.
Columbia PFG Tamiami II Long Sleeve Shirt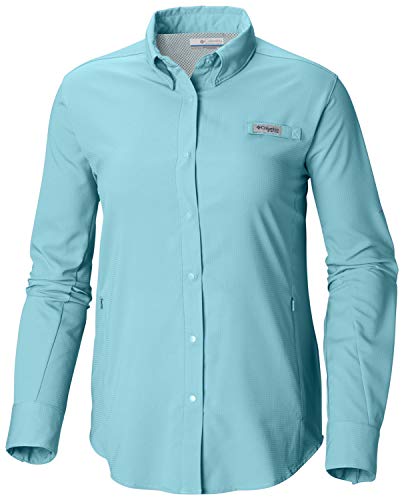 Read Amazon Reviews | See on Columbia.com
While this is designed specifically with anglers in mind, it's a great sporty shirt that can top even a more casual dress.  It's made from a quick-dry fabric that wicks moisture keeping you dry and protected from the sun with UPF 40. It featured hidden zipper pockets for your small gear and has roll-up sleeves with button tabs.  The fabric also has some stretch so will move with you on wherever your adventures take you.
Kanu Surf Top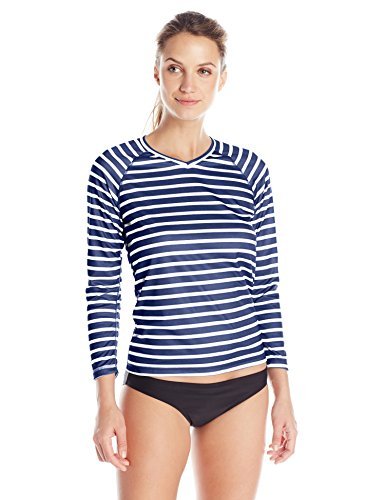 This sports top will take you through any outdoor workout in style from surfing to hiking.  It is a quick dry top and protects with a UPF 50 rating. It comes in a variety of colors – both solids and stripes.
Columbia Women's Just Right Pant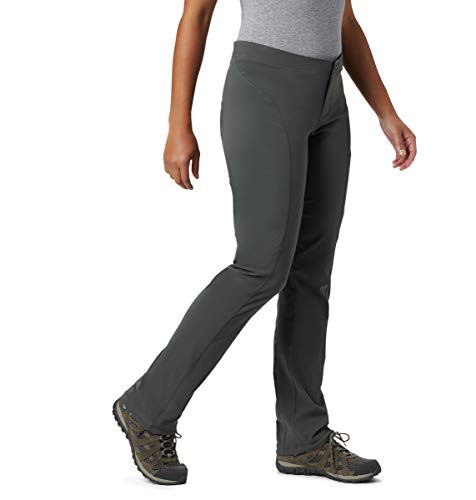 Read Amazon Reviews | See on Columbia.com
If you're looking for a lightweight pant that can take you from the hiking trail into dinner, these are perfect. Dress them up or down, they're great for travel as they are lightweight but durable and dry quickly if you need to wash them on the road.  They shield you from the sun with UPF 50 and have a bit of stretch to move with you. There is a small zippered pocket to stash your valuables as well. 
These pants also made our list of best travel pants because of their quick-dry fabric and comfortable stretchy fit in addition to the added sun protection.
Coolibar Oceanside Tunic Dress

Pack a versatile relaxed dress that's can be used as a cover on the beach or an easy to wear tunic dress for an al fresco dinner. It's soft and lightweight in a cool cotton blend with UPF 50.  
Columbia Freezer Maxi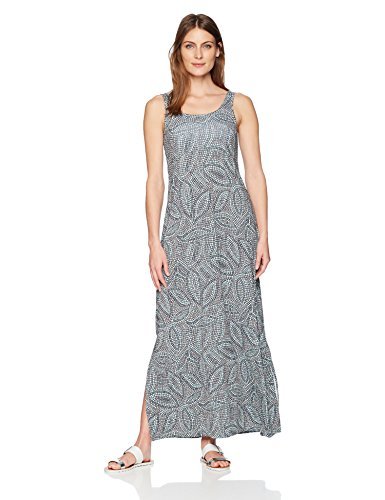 Read Amazon Reviews | See on Columbia.com
This maxi dress is lightweight to keep you cool with wicking fabric to repel moisture and has UPF 50 to protect you from the sun. It's versatile for a sporty day or dress up for evening.  Bonus it doesn't wrinkle so a great travel staple. This dress features Omni-Shade™ UPF 50 sun protection.
Click here to see all women's clothes on Columbia.com that feature Omni-Shade™ sun protection.
Coolibar Catalina Beach Cover Up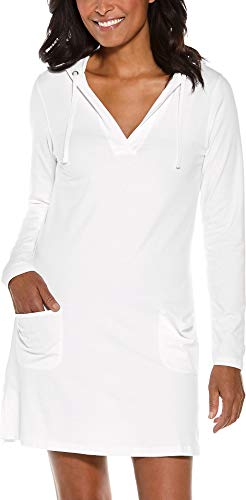 This cover-up is perfect for a day at the beach featuring loose and casual style with deep front pockets to stash your room key or valuables. It's the epitome of a relaxing beach vibe with UPF 50 to keep you protected all day.
Naviskin long sleeve t-shirt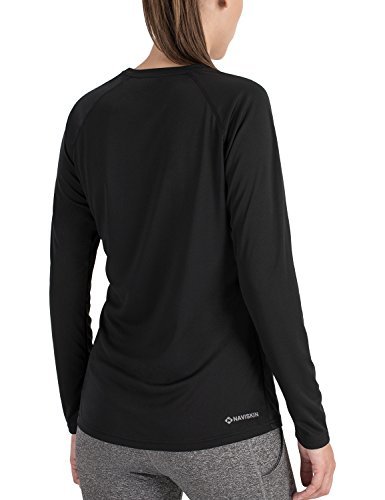 ---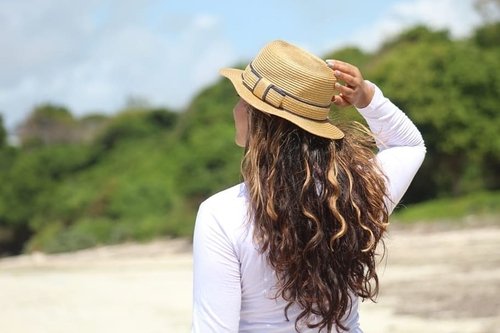 Don't travel without a long sleeve t-shirt – it will be your favorite basic in the suitcase.  It makes for a convenient layer when it's cool or a base when you need to bundle up. And why not make this basic protect you from the sun while you're at it with UPF 50+.  It comes in a variety of colors for a versatile basic that should be part of every travel adventure including all your outdoor activities. 
Main image credit: pxhere.com
Pin For Later