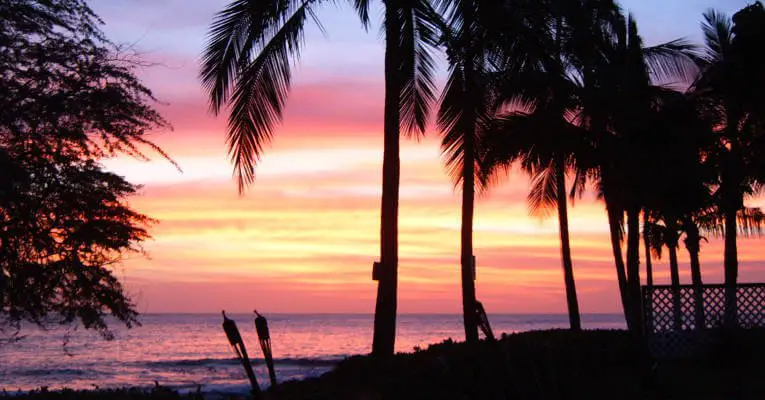 Your Hawaiian Experience – Three Recommended Tour Types
Hawaii has much to offer the female traveller.
The extraordinary and exotic beauty of the land, the natural and political history, and a fascinating people are all there for your exploration.
If you arrange your trip carefully, you can see the beauty of the island, absorb its rich history, enjoy hikes, and meet fellow travellers while feeling safe.
Here are three Hawaiian experiences and tours we recommend.
Adventure Tours
Millions visit the Hawaiian Islands each year to venture through its natural wonders. Each island has its own unique eco-system where you can hike, snorkel, fish, surf, sail, and climb.
Breathtaking helicopter tours take you above rain forests, beaches, and volcanoes. On these tour you will soar above scenic mountain meadows and serene waterfalls. From the sky, you get to see places others have never ventured.
For more active pursuits, you can hike the forests surrounding Haleakalā Volcano or join the daring bicycle ride down its mountain on Maui.
Or, while on Maui, you can book your Road to Hana tour, a wonderful trip into the island's natural history – takes a guide if you want to do it right. It's a four hour drive each way with glorious photo opportunities and a private lunch, all under the watchful eye and informative narrative of professional tour guides.
On the Big Island, you can get up and "personal" with one of the world's most active volcanoes at Hawaii National Volcano Park, a daunting and inspiring experience.
As you might expect, there are tours to snorkeling harbors, whale-watching, and turtle habitats.
You may also like: A Kauai Day Trip To Waimea Canyon
Historic Tours
Hawaiian history predates the American presence. On a historic tour you can marvel at ancient Polynesian artefacts in museums in Historic Downtown Honolulu.
Each Island has its own historic district, but none compares with Oahu's Iolani Palace, the graceful, formal, and elegant 19th-century seat of the Hawaiian kings.
The Los Angeles Times reported, "Three dynasties ruled the kingdom of Hawaii for nearly a century, starting with Kamehameha I in 1795 and ending with Queen Liliuokalani in 1893."
A narrated tour will take you to the iconic statue of King Kamehameha the Great, the man who united the islands into the Hawaiian monarchy.
And, you'll visit the formal rooms of the palace where Queen Liliuokalani had effectively abdicated in the face of the converging power of the United States, Dole business pressures, and the influence of the Congregational Church.
You may also like: Visiting Kauai – What To Do While On Holiday
Political and Military History
Of course, no history lesson is complete without arranging tours of Pearl Harbour. Without an official tour, you can only see bits and pieces of the historic site.
But, if you want a comfortable and comprehensive tour, you must reserve a spot on an air-conditioned van with lots of legroom. The tour is conducted by entertaining and informative professional guides well-versed in the history of the terrible events at the Harbor.
A tour will pick you up at your hotel and drive you to Pearl Harbor where you will arrive at the Visitor Center to watch a documentary on the tragic events of December 7, 1941. The documentary includes archival film footage and comments by noted military historians.
A brief but solemn boat ride will take you to the brilliantly designed USS Arizona Memorial that seems to float above the watery grave of the many buried along with the ship. It is an emotional event for any visitor.
As Frommer's says, "Nobody who visits the memorial will ever forget it."
You'll also visit the USS Bowfin Submarine (admission paid by the tour) and the USS Missouri Battleship (admission paid). You'll tour the deck of the Missouri and still have time for a visit to the USS Oklahoma Memorial with a no-host lunch at Laniakea Cafe.
Such tours are secure social events where you meet people with the same interests. And, depending on the tour you book, you can combine and expand your choices. So, look into Polynesian tours, evening dinner cruises, and beach tours.