With over 600 miles of pristine Coastline, Oaxaca, Mexico is a beach lovers dream. The weather is tropical and warm year round. Imagine falling asleep to the sounds of the ocean and lifting your head in the morning to see surfers heading for the warm water to catch some waves.
Hot afternoon are passed sipping cold coconuts in a hammock in the shade, saving your energy for an evening out dancing and ice cold Coronas.
Traveling on a budget in the beach towns of Oaxaca is not a problem. A plate of eggs will run you around $2-$3 USD while a fresh seafood dinner is about $5-$8 USD. Beer is about $1 and served colder than anywhere in the world. If you are up for an adventure like none other, you definitely want to check out these three beaches.
But be careful, most people who plan to stay a day or two end up staying for weeks!
About seven hours south of Acapulco and less than two hours north of Puerto Escondido lies the National Park of Chacahua. Chacahua is an island, only accessible to boat. Boats leave from the town of El Zapotalito. If you arrive with your own car you will be directed to parking where your car will be looked after during your stay.
Expect to pay about $1-$2 USD per day for parking. Your car will be fine but don't to leave valuables inside, just in case. You can take the boat taxi "directo" for around $50 USD per boatload (up to 10 people) or you can take a much shorter "colectivo" boat for about $3 USD per person. If you take the "directo" boat you will weave through mangrove tunnels and flocks of white flamingos for about 40 minutes.
The boat will be dropping your group off directly on the beautiful beach of Chacahua. If you opt for the cheaper collective boat you will then have to pay about another $2.50 for a 45-minute ride in the back of a truck to reach the beach. Either way, you will be awed when you arrive.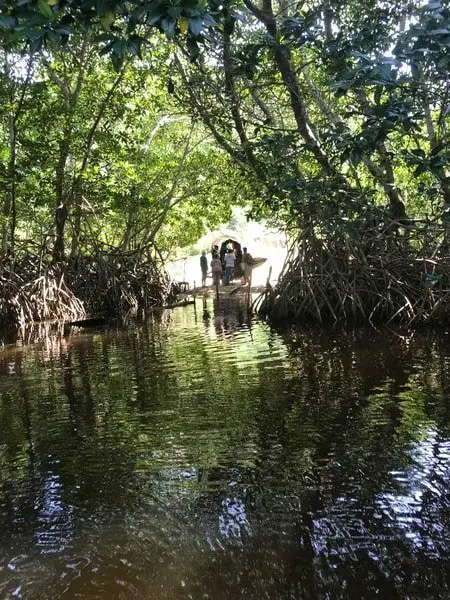 Chacahua is known for its surfing, bioluminescence tours, virgin beaches, and excellent seafood. Upon arrival, you will see a long line of palapas, most of which rent cabañas and allow camping.
Cabañas typically are equipped with a wooden bed, fan and a shared bathroom. Nightly costs are about $10 USD. Pitching your tent or hanging your hammock under an oceanfront palapa will cost you about $2-$3 USD per night and will include the use of the restrooms.
Most of the beachfront palapas also operate as restaurants. It is best to tell the proprietor in advance if you plan to dine there so they can be sure to go finishing for your dinner! There are a couple of small beachfront bars which come awake after dark.
This is an excellent option to meet other backpackers from around the world and practice your Spanish with the locals. If you'd like to rent a surfboard or take a tour at after dark to see the glowing bioluminescent in the water, you can ask as Cabañas Clarisa to arrange everything you need.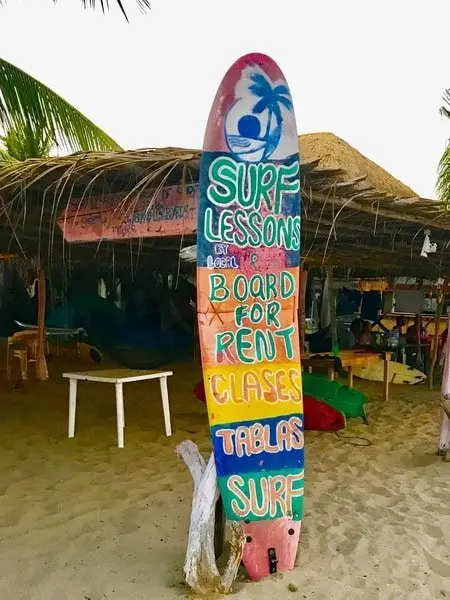 While I was staying in Chacahua I received a message that there was a problem with my apartment back in the States. I would need to come home immediately or lose my lease and everything I had in my apartment. I was so at peace and not at all ready to come home.
I told my landlord just to give all my stuff away. I decided right then and there that I would find a new career which would allow me to become a digital nomad. The magic of that island changed the course of my life, and it just might change yours too!
Leaving Chacahua and heading south, the next major city you will find is Puerto Escondido. The backpacking neighborhood of La Punta is filled with inexpensive boutique restaurants (often with live music), surf shops and people from all over the world. Several beachfront hostels rent shared dorms for about $10 USD per night and offer beach camping for about $7 USD per night. Check out Chicama for the best ceviche in town!
Puerto Escondido is significantly more developed than the island of Chacahua, but still La Punta offers the same laid-back beach vibe. Ask your taxi driver to take you to my favorite hostal, Buena Onda, where you can lift your head to check the surf in the morning or find instant friends to go dancing with you in the evenings.
In the nearby beach neighborhood of Zicatela you can stay out until the early hours of the morning, 7 days per week, enjoying some of the most exciting nightlife in the country. CañaBrava offers excellent reggaeton dancing on the upstairs deck bar while Kabbalah starts the evening with live music and switches to a live DJ around midnight.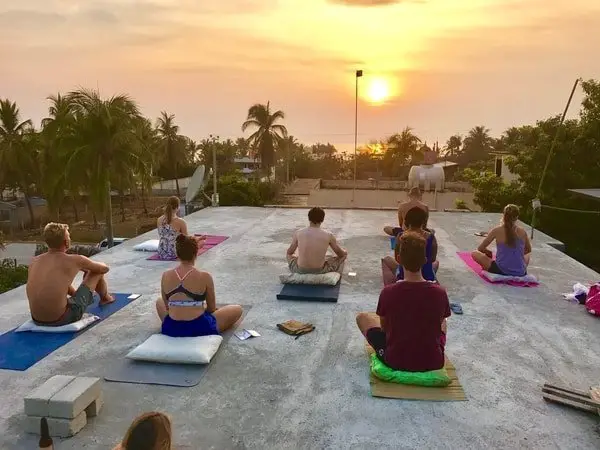 If you are into surfing or just want to give it a try, Puerto Escondido is a surfer's heaven. For beginners, head to Playa Carrizalillo and rent a longboard or take a lesson. Ask for Julio when you arrive at the beach to get set up with lessons and rental equipment.
Intermediate surfers will enjoy the waves at La Punta while experts brave the big waves at Zicatela. Once you get to Puerto Escondido you may just want to stay forever!
Zipolite, about 2 hours south of Puerto Escondido, is a happy medium between the secluded paradise of Chacahua and the party of Puerto Escondido. If you are into yoga, fresh pressed juice, mezcal tasting, or even strolling nude on the clothing optional beaches, you are going to love Zipolite.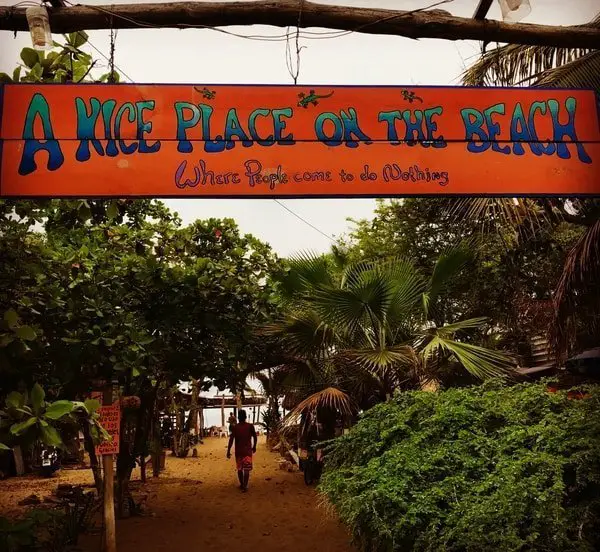 Similar to chachua you will find lots of beachfront palapas eager to rent you a cheap room. You won't have to stroll too far down the beach to find dreadlocked hippies strumming guitars and pounding drums in a circle, artisan jewelry makers eager to share their workmanship or a mindful yogi sitting unblinking in lotus pose under a palm tree.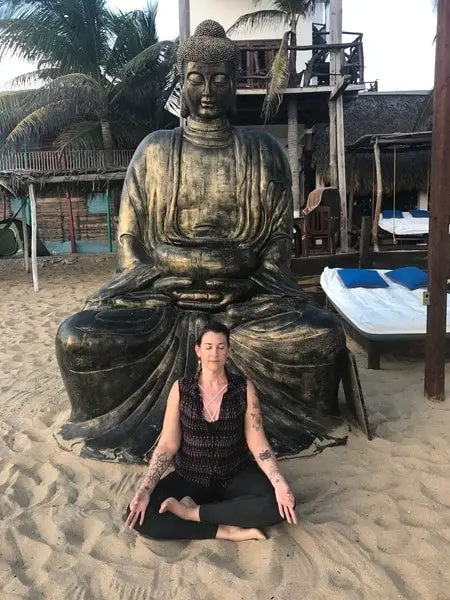 Zipolite is a must stop destination for backpackers. Seafood and vegan options are plentiful in the beachfront restaurants. I highly recommend trying "Pescado entero al ajo." This is whole fried fish in a garlic sauce, normally served with rice, salad and tortillas. The brain and eyes are considered a delicacy and often eaten by the head of the household. For a real adventure ask a local to show you how to eat the head and watch big smiles spread across their faces as you venture out of your comfort zone. Once again, it's all too easy to get stuck in Zipolite as days turn into weeks as this slice of heaven.