A friend of mine came to visit me from the U.S. while I was living in Puerto Escondido, Oaxaca, on the Pacific coast of Mexico, about 9 hours south of Acapulco. As we strolled the streets looking on our way to my favorite casual dining spot, EL Cafecito someone I knew by name stopped us every couple of hundred feet. Each time we stopped to chat with a friend the conversation lasted several minutes. Finally, my visitor interrupted me mid-conversation, "Melanie, I'm starving, can we just get to the restaurant please!"
This leads me to tip number one. The best way to make friends with the locals is to SLOW DOWN. To be in a hurry is a sure way to maintain your distance from the local culture. In Mexico, everything is slower, especially in the hotter beach climates. So my first tip to making friends in Oaxaca is to give yourself extra time and drop expectations about time frames. Mexicans love to use the word "ahorita" which technically means "In a few minutes" but actually could mean hours, days or never!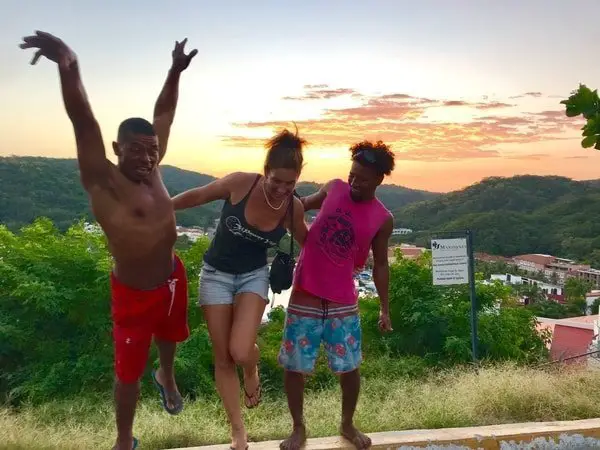 Very much related is my second tip to making friends with the locals in Mexico is to SIT DOWN. It doesn't matter if you are at someone's house or a place of business, taking a seat is a sign that you would like to have a friendly conversation. One day I was wandering around lost during the hottest part of the day. I stopped to ask for directions from a man lounging in a hammock in his front yard. Before giving me directions he invited me to come lay in his spare hammock and tell me a thing or two about myself.
This is quite normal. This can be frustrating if you are in a hurry so refer back to tip number one, slow down. Look for a hammock to relax in or a stack of white plastic chairs. Hammocks are a bit like couches, they function as relaxation areas for both guests and residents. Don't be afraid to lay back and pick your feet up. Even when shopping at small stores and shops, if you see a chair or hammock, sit down for a couple of minutes and strike up a conversation with whoever might be around.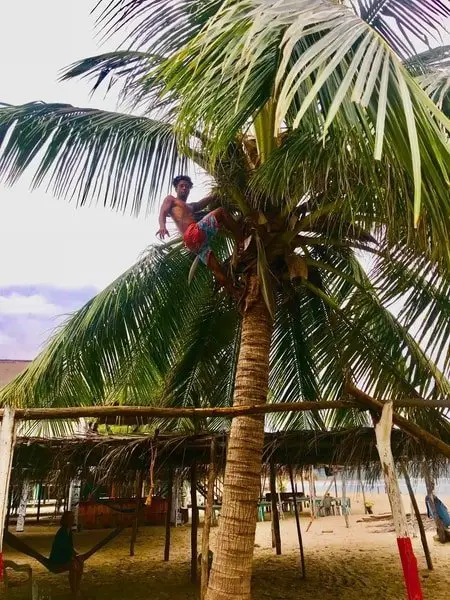 Once you've slowed down and sat down, then STAY A WHILE. After 8 days of camping on the beach, I was eager to get to a hotel with a shower and AC. There was a hotel I had my eye on in Salina Cruz, Las Palmas, for about $25 per night. On the way to the hotel, my Mexican friend wanted to stop to say hello to his cousin. It was around 3 pm when we arrived at the cousin's house. After sitting down for an hour of chit chat I was getting hungry and also eager for a nice comfy hotel room. I mentioned to my friend I'd like to go and that I was hungry.
His cousin instantly went to work in the kitchen. After another hour, when we had finished eating, I mentioned again I was ready to go, that I would like to get to the laundry facilities before they closed. The cousin once again lept into action collecting my laundry and putting it into their washing machine. Still an hour later when the laundry was done I mentioned I'd like to get on the road before dark since I don't feel safe driving at night. When the cousin suggested he had plenty of hammocks and cots for all of us, I started to get agitated. The cousin looked at me and asked, "Are you in a hurry?" That is when I knew I would not be reaching my destination that evening!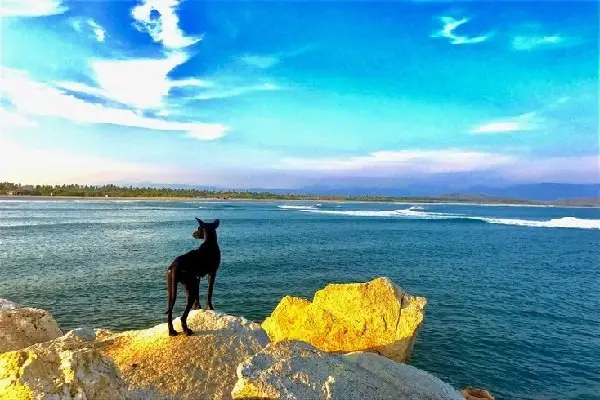 By the way, I did end up trying to reach Salina Cruz that night but my 1981 camper van had mechanical issues. I needed to be towed by a compact car with a rope so short our bumpers were only an arm's length apart, along a curving mountain road. At the time, I was terrified! But afterward, it made for a great adventure story to be included in my travel blog!
Taking time to do nothing, just talk and relax, is an essential part of Mexican culture. Remember the heat makes everything slower, even thinking and talking. It's okay for the conversation to fall flat. Long silences aren't awkward. Just have a seat, relax and hang out for a few minutes or a few hours. If the conversation is good don't be afraid to stay all day, throw your plans out the window and make a new friend. But at the very least spend five minutes relaxing, even if your Spanish is awful and you've run out of things to say. Even just the fact that you are making yourself comfortable will be seen as a friendly gesture.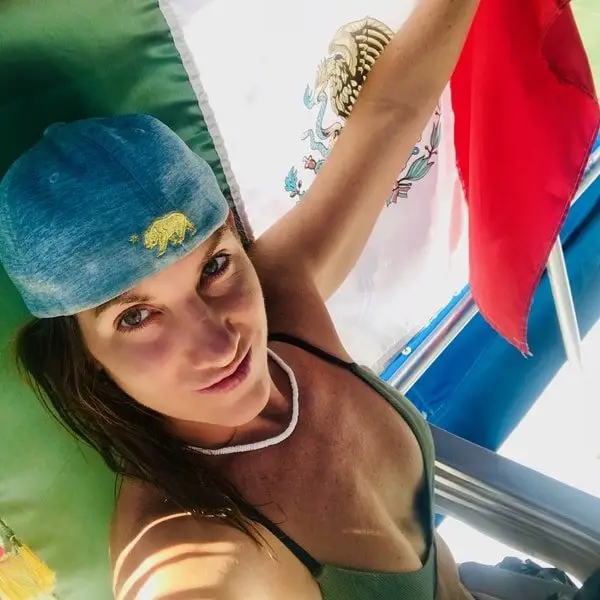 Lastly, SHARE. One day I was riding on a bus, seated next to an elderly woman. I was eating a banana and the woman was staring at me. I looked at her and it dawned on me she wanted a banana too. But I only had one. I asked her if she wanted some of mine and she eagerly accepted, taking a big bite off my half eaten banana! Sharing is the epitome of Mexican hospitality. If you are offered something to eat or drink say yes! Saying no can be seen as rude or cold.
Also, if you are eating or drinking something, be sure to offer it. Even better, show up with something to offer. Soda is often purchased in 3-liter bottles. You can ask the clerk at the store for plastic cups which are often free with your purchase. Showing up with a big soda and cups is a great way to say hello. If your friends enjoy alcohol, it is not uncommon to gather on the steps of someone's shop to share beers throughout the hours of the afternoon. Stores, workshops and restaurants often function just as much as a gathering place for friends as they do a place of business.
It is essential to understand that business in Mexico is based on relationships. Things like Yelp reviews, Craigslist or Google Maps are rare. (Although Facebook Marketplace does function a bit like Craigslist in most areas of Mexico.) Even legal and criminal matters are often solved communally without the involvement of police or lawyers. Things get done by knowing the guy who knows the guy. That means you have to ask around when you want something or want to get somewhere. This makes relationships and networking a vital part of community living. To have the best experience possible become a part of your community. Slow down, sit down, stay and share. Before you know it, you will feel so at home you may never want to leave!