If you've ever wanted to visit Marrakech, you probably already have an image in your mind of colorful and bustling open markets where you can barter and bargain your way into an armful of authentic wares. This isn't too far from the truth, but the chaotic maze that is the Marrakech marketplace definitely takes some getting used to. If you want to make the most out of your shopping experience, there are a few things to keep in mind before you head in.
Haggling is all but mandatory.
You might think that because of the already low prices you'll likely find, you don't need to argue with the shopkeeper on a price. Even if you want to be nice and pay more for the sake of it, it's not really customary to buy anything in the souks at the price that's given to you. Unless there is a price physically listed on the item (and even then, there's always room to ask), don't expect to take the first offer at face value. Usually, you'll be expected to give at least two different prices before settling on one. If you give only one counteroffer, the seller will probably say something along the lines of, "Come on, one more offer. What's your REAL offer?" If you don't offer anything at all, you'll likely be met with looks of confusion.
If you really want to score a deal, just walk away. It's as simple as that. Usually, especially for anything that isn't handmade or artisan, the item was purchased at a fraction of what is being charged. If the item is being sold for 150 dirhams but you wouldn't pay more than 90, just leave if you the seller refuses to meet your offer. More times than not, they will just about chase you down the street once they realize they might lose your business. Granted, every vendor has a limit so don't expect to get away with shooting too low. But, it's always worth a try.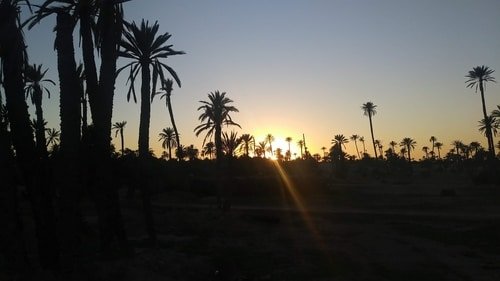 Be cautious with your photos.
With Instagram, Snapchat, and all the other social media platforms becoming the hub for travelers to show the world from their lens, it can be tempting to try to document everything you're seeing when you visit a new place. However, Morocco is a tricky place for this. You don't want to take a picture of the wrong person, because you might get approached for money shortly after. It's not uncommon for people to expect payment for being the subject of your photos, and they can be quite persistent if you decline. The souks are a hotspot for this since they are so saturated with people, so it's best to play it safe and always ask people first if you can take a picture with them in the frame.
Additionally, the layout of the souks makes it really easy for someone to ride by on a motorcycle and swipe your phone from your hands. I'm not sure how common this is numbers-wise, but pickpockets are quite prevalent in Morocco and Marrakech is a prime spot because of the number of people who are condensed in a small, contained space.
Since the Medina is car-free, people typically travel by motorbike and they are skilled enough to breeze through the souks without slowing for corners, people, or even the many donkeys that are roaming around. If you're taking a photo and someone comes at the right moment, it wouldn't be difficult for them to snatch your phone and be gone before you realized what happened. Always be alert and aware of what you're carrying with you.
Don't back down.
This isn't just for haggling and dealing with pushy salespeople. Navigating the souks in Marrakech is comparable to shopping for Playstations on Black Friday. People are shoving through, weaving in and out, and browsing items with a high level of urgency. Go in with a game plan, and don't get overwhelmed if you're being barraged by a group of people on either side of the walkway. If you turn a corner and hit a bottleneck, just pop into a nearby shop and look around until the group passes through. Sometimes vendors are just pushing carts or large containers, which can back up the flow of traffic. The passageways are very narrow, the shops are small, and the turns are sharp, so keep that in mind when you're perusing displays.

Keep your orientation.
Once you're in the marketplace, the top is completely covered so it can be difficult to find your way out if you lose track of your turns. The souks are just a giant maze of aisles, many of which lead to dead ends. The Medina is small, so it'll be easy to get around you're out of the market. But, it can be disorienting if you keep taking wrong turns and end up going deeper and deeper into the shops. There are signs posted around the area, which will direct you to major sites such as Koutoubia Mosque and Djemma El Fna. When in doubt, head to one of those and you'll find your way back to where you need to be.
Watch your step.
Shopping is never the cleanest activity, but because the souks are completely outdoors you have to be careful about where you're walking. You might run into a pool of runoff from one of the tannery booths, or even some gifts from passing livestock. Even if you're not worried about your shoes getting dirty, you might twist an ankle if you're aren't careful. That might sound silly for anyone who likes to hike or do anything outdoors, but it isn't hard to lose your footing if you're attention is captured by everything else going on around you. The souks are a center of sensory overload, so it can be easy to overlook the basics.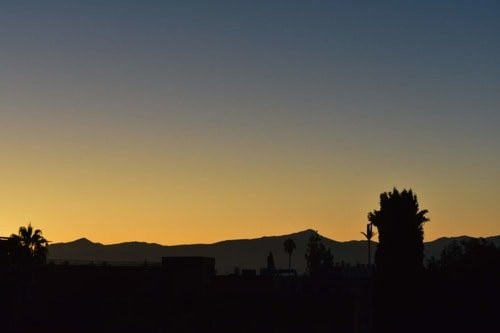 It might sound like a lot to handle, but if you have any plans to visit Marrakech the souks should be at the top of your list. It's an immersive and eye-opening experience that is just as fun as it is educational. You might come out with top-notch negotiation skills, and some awesome gifts for your friends and family back home. If nothing else, you'll come out with something better than a postcard.
Pin For Later