Consider adding a visit to Cardiff to experience the less rugged side of Wales
Commonly associated with rugged landscapes and rugby players, there's more to Wales than sweeping coastlines, strapping men and beautiful places to stay. The capital city, Cardiff, is an excellent choice for a cultural city break.
On a much smaller scale than London, it's possible to visit Cardiff and get to know it in a weekend – although there's plenty to keep you occupied for longer. The city centre is filled with historical attractions and shopping opportunities, while recent regeneration projects have transformed the former docklands into the cultural hub of Cardiff Bay.
Become steeped in Cardiff history and enjoy a world-class art museum
The city centre is compact and walkable, so it's easy to find your bearings. A city of Roman origins, Cardiff has been a key stronghold at many moments in Welsh history. The Romans built a fort on the site of Cardiff Castle around 55 AD and some original walls can still be seen in the castle compound.
Spanning 2000 years of history, Cardiff Castle is well worth a visit: The audio guides are informative and the interpretation centre will entertain kids and adults alike. Also in the city centre is the National Museum of Cardiff, which houses one of the most impressive impressionist galleries outside of Paris, featuring works by Monet and Picasso.
Cafés in Cardiff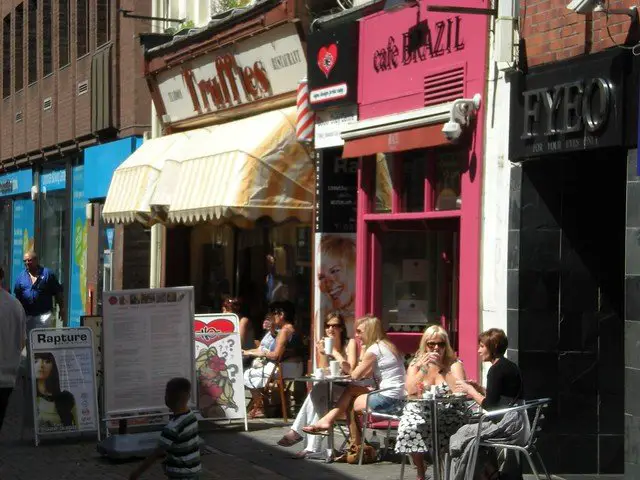 If your idea of culture has the word 'café' in front of it, Cardiff can cater to you. Gwidhûis a popular café-bar with a relaxed vibe and a decent menu of well-priced light meals, making it a top destination at any hour of the day. Much more traditional is the Waterloo Gardens Teahouse , a welcoming spot serving a wide variety of quality teas and locally-made cakes. Set just outside the city centre, you can easily walk off your slice of cake on the return journey – the perfect excuse to indulge!
Shops in Cardiff
If you're a retail fan, a visit to Cardiff means you'll be in your element at St David's Centre, a modern mall boasting plenty of high-end stores. The Capitol Centre is where it's at for UK and international chains, while those looking for something unique should head to some of Cardiff's arcades.
High Street Arcade and Morgan Arcade boast a number of vintage shops, where you can rummage for some quirky bargains. It's well worth hitting the shops before a night out in Cardiff: the local ladies certainly go in for glamour.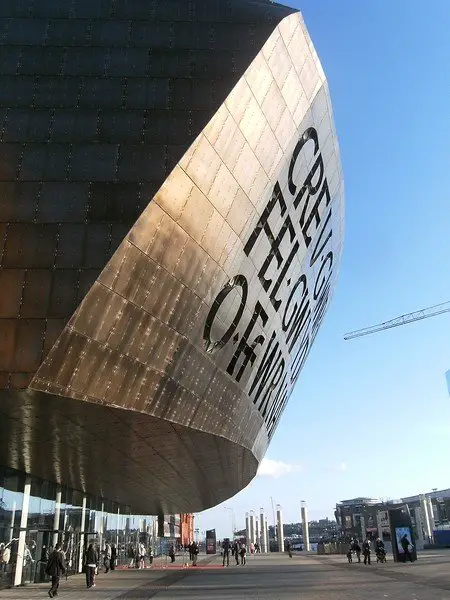 Nightlife in Cardiff
Nightlife in Cardiff revolves around the city centre. Bars such as 10 Feet Tall and Revolution keep party-lovers happy, while Buffalo Bar is a little more laid-back, with a cool edge making it popular with the city's trendy set.
Cardiff Bay offers a more cultural experience, as it's home to the Wales Millennium Centre, a multi-purpose venue hosting performances by famous names from all genres. Even if you don't want to take in a show, be sure to pop in for a wander: the building itself is stunning.
Check out more info about Wales here. 
Cardiff Bay is also home to plenty of restaurants, its picturesque waterside setting making it ideal for a romantic meal. The Bay's also a worthwhile destination by day: You can take in the views, or even a boat trip along the coast.
Photo credits: Trey Pennington (thank you Trey for having so many of your beautiful travel photos available by Creative Commons),  Shining.Darkness
Today's post made possible by Owner's Direct by Home Away
Pin for Later