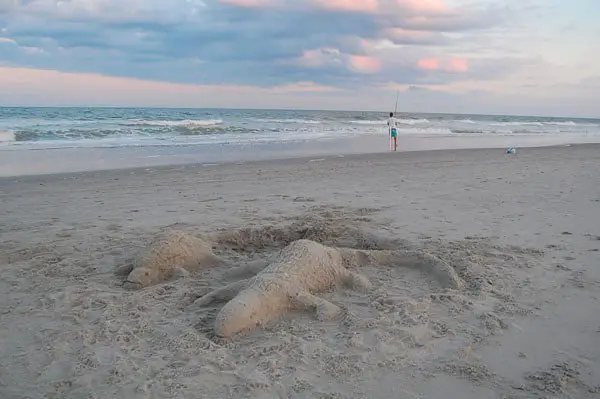 When I first moved to Myrtle Beach, new local friends would sometime express amazement that I actually spent so much time on the beach. Summer, fall, winter, spring, you'd find me there at all kinds of times that weren't at high noon in the summer. One of my favorite times was whenever some kind of nor'easter or tropical depression was toying offshore. If you go to the beach and The Weather Channel is there with a camera aimed at someone in foul weather gear leaning into the wind, it  isn't a good sign. If the iconic Weather Channel, weatherman, Jim Cantore is on the beach it is most definitely a bad sign. Once when I went down to the beach, there was Jim Cantore leaning into the wind.
As time has passed I have been as guilty as anyone of taking the fact that the Atlantic Ocean is right down the road a little bit more for granted. At some point, I must have grown bored by it. I'd go months when I didn't even go a block or two out of my way just to drive by the ocean. I used to do that just to see what the light was like even on the bleakest winter day.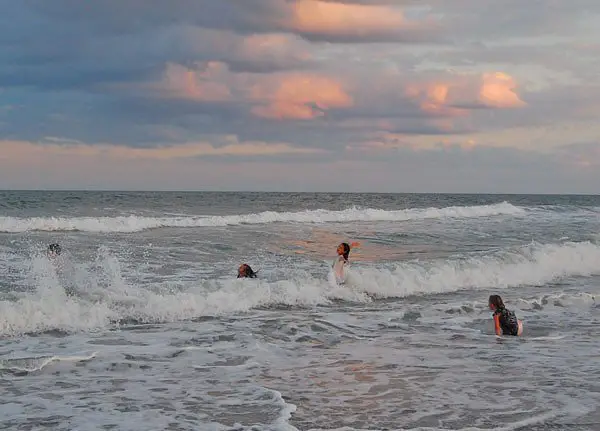 The weather here is often beautiful, but anyone who has ever been to any beach knows that the confluence of factors that must come together to make a beach day a good one is rarely ideal. The ocean temperature can be too cold or too warm; it can be too sunny, too cloudy; too windy, too still. It can be crazy humid. ***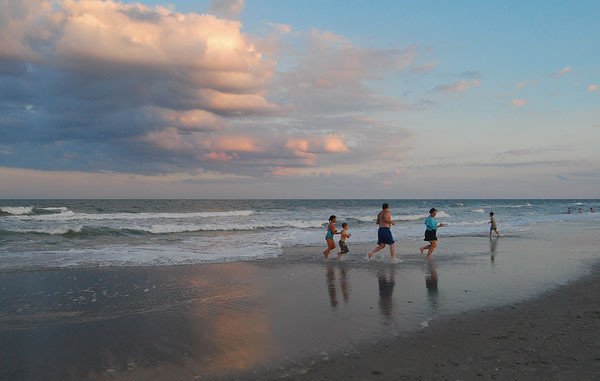 These photos were taken just a few short weeks ago over the July 4 holiday, when there was a timely break in the extreme heat we've been having this summer. My husband, dog and I just left a bunch of dirty dishes in the sink and went.
Except for a few new arrivals who couldn't wait to get in the ocean and several fishermen, the beach was almost empty. Everyone was smiling. People on vacation do a lot of smiling.***
I could tell we all knew it was perfect.
***
Read  how you can submit your own photographs for possible inclusion here at Friday's Belle Views. Do you use Flickr? We'd love for you to join The Travel Belles Flickr group!
Pin for Later