Sugar Land, Texas wasn't named by accident. The Houston-area city offers many spots where a Travel Belle can indulge her sweet tooth.
I'm heading out of The Sweet Boutique in Sugar Land, Texas, as I take my first bite of a Red Velvet Cake Pop. It's so good that I turn on my heel and head back into the store, needing to talk to the woman who designed such a treat. Plus, I need another cake pop.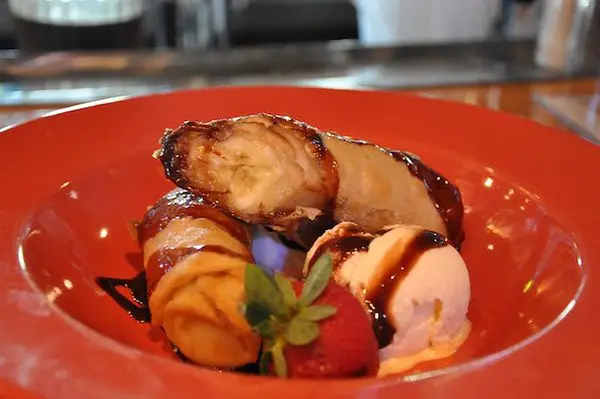 Christine Nguyen admits that baking can take some perseverance. She attempted her French macaroon recipe 420 times before it came out perfect. But this mother of four is used to hard work. Nguyen enrolled in a cake decorating class a few years ago, hoping to learn enough skills to make birthday cakes for her kids.
Soon custom orders for specialty cakes were rolling in and she was spending sleepless weekends baking before heading off to work as an elementary school teacher every Monday. Her business quickly outgrew her home and on June 17, 2011, The Sweet Boutique opened its doors. More than 100 people were waiting to come in.
While the shop opened due to the demand for specialty cakes, Nguyen's macaroons, cupcakes, cake pops, and cookies are also great reasons to stop in. If you go, buy a few treats to enjoy while shopping and wandering around Sugar Land's Town Square.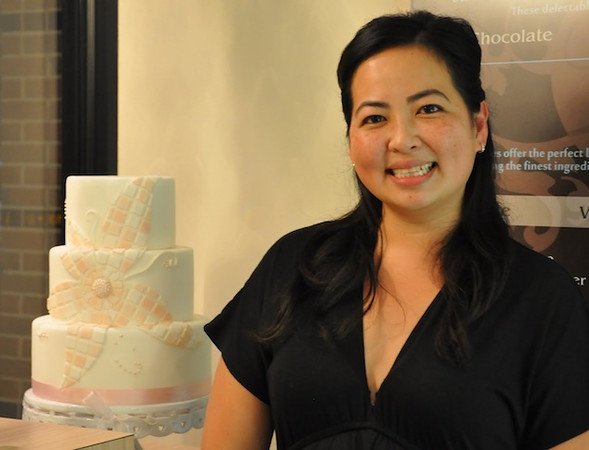 Sugar Land is an affluent city not far from Houston. While modern-day visitors might think it gets its name from the desserts served up by Nguyen and other local confectionary geniuses, the area was actually developed as a plantation for the Imperial Sugar Company in the 20th century. Though the company's influence on the town has lessened, the reverence of all things sweet lives on at places like the Teacake Factory, which I discovered the following afternoon in the Town Square.
I immediately wished that I had my pack of friends with me; the rose-hued store is a perfect place to spend some quality time with the girls. If you are lucky enough to be in Sugar Land on a female getaway vacation, head to the Teacake Factory, grab a freshly made pie or cake to share and enjoy the comfy couches and shelves of trivia games. The living-room setting of the bakery store is just begging for a group of friends to take over the place for the afternoon.
For those needing a solo sugar high, there are a variety of teacakes and cupcakes to choose from. If you just need a place to meet for lunch, the Teacake Factory still has you covered with sandwiches, soft drinks, and free WiFi.
If you are out with the family and looking for a dessert slightly more exciting than ice cream, opt for Lupe Tortilla. It is a restaurant known for its family-friendly atmosphere and diverse dessert options. From flan to double chocolate praline brownies, there is something for everyone on the extensive menu. The fried banana in its cinnamon tortilla shell is especially good. The location near Sugar Land Town Square is great, but if your kids want to play in the giant sandbox while waiting for fried bananas and tres leches, head out to the flagship location at 318 Stafford Street at Highway 6, Houston.
After two days of consuming cake pops and teacakes and double chocolate praline brownies, the only other thing I was craving from the Houston suburb was some physical activity. In an attempt to start burning off all my Sugar Land calories, I drove out to Memorial Park. But I didn't stay long.
While Memorial Park does have trails and a lake (or a pond, depending on your aquatic standards), I headed to Oyster Creek Park instead, which was much nicer. Oyster Creek Park has a running trail, sculptures, picnic areas, wide-open green spaces, and a contrived "river."
Earlier in my visit, I'd gone for a morning run through the historic homes and quiet streets of Sugar Land's First Hill neighborhood. The houses were cute and the slower vibe of the tree-lined streets was a nice contrast to Town Center. I recommend parking near Main Street and Lakeview Drive, and being sure your walk takes you up to 7th and Wood.
If you are an indoor kind of gal, consider learning some new moves at the Fred Astaire Dance Studio, which is located in the town center. A variety of classes are available for both singles and couples.
Although the sugar plantation-turned-city keeps the confectionary tradition alive, Sugar Land has somehow scored the "Fittest City in Texas," title as well. But if you take into consideration their award-winning parks, extensive urban trails and tons of activities, it makes sense. A visit to Sugar Land is proof that you can have your cake and a slim waistline, too.
Pin for Later