Sometimes there are just things, albeit unofficial, that you should just know. That's why I'm telling you all about my non-medical travel tips for Italy…that I learned from a minor injury.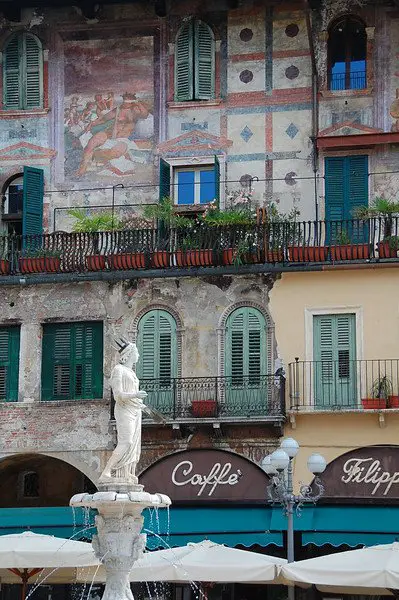 A few short weeks ago if someone had told me my best purchase in Italy, known by some as "the land of shoes" (well, by me, anyway), was going to be foot-related, it wouldn't have surprised me.
But if someone tried to tell me that this purchase of the foot genre was going to be a pair of 27,50 Euro crutches at a pharmacy in Venice, at my own risk, I would have chosen to ignore them.
You may also like: A Verona Photo Essay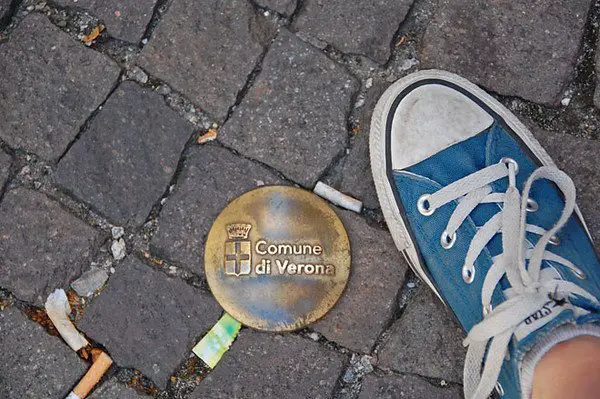 Last Sunday in Verona, I met a curb that didn't like me. Jumped out of nowhere; I swear it did.
One minute I was crossing the street with my two teenage daughters towards Ponte Nuovo to have a look at the Adige River, the next I was screaming – yes, really – trust me it was called for, albeit embarrassing in this heavily trafficked tourists' area – and curled up on the sidewalk.
Whether I wanted to or not, I was about to learn a few things, and walked away (on crutches) with some travel tips for Italy that I hope you will never need!
You may also like: Lessons From Solo Travel In France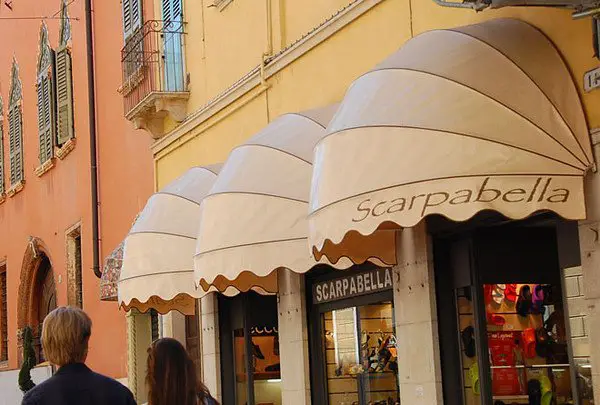 After what could have been an hour or mere minutes, and with both daughters' help, we were able to shuffle and hop to a cafe where I could more accurately assess the damage.
I knew it wasn't the best thing that could have happened on our big trip, but being somewhat experienced in this area I was able to quickly determine I had not broken any bones. Immediately I was most thankful that it had happened towards the end of travels in Italy.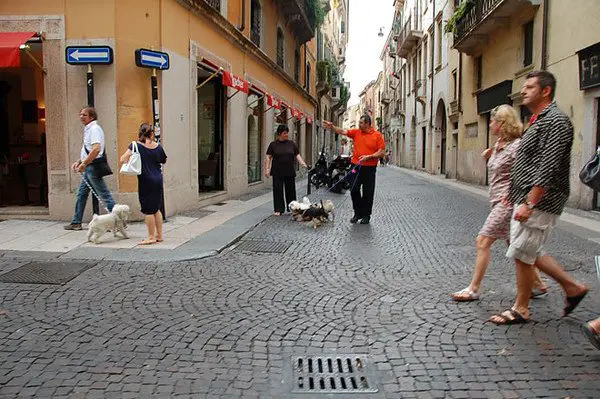 Over-the-counter help shows up along with the room key
On the walk from the cafe to our hotel, suddenly we were spotting people on crutches everywhere. Was it that we had just not noticed them before?
When we eventually got back to the lovely Hotel Accademia, over-the-counter pain medication and a pair of crutches were manifested from behind the desk with the same ease as our room key. It was almost as if my vacation-altering experience were of no surprise, and it got us all thinking.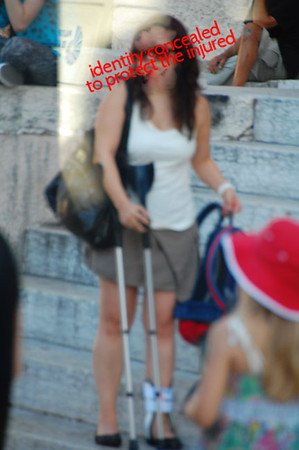 I needed to have everyone ignore my screams. Really.
At first, I really needed to scream.
Soon thereafter, I needed to plop myself dramatically (not histrionically) down in the middle of the sidewalk, sob some more – call me a wimp if you want, only Holly, Meg and I know the truth – and assess the damage.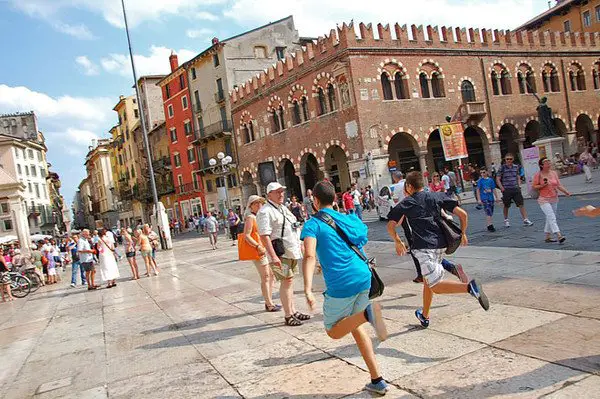 The road rules of the tourist track are different than in "real life." If you are the person who has just torn a calf full of ligaments, don't expect your fellow foreign tourists to help you. This is okay, and I believe how it is supposed to be.
Remember that your fellow tourists are probably on their honeymoon, or on a trip, they've been dreaming about for their entire lives. It is unlikely they can even see you; and unless they are a bilingual orthopedist or emergency room worker, can't help you anyway.
For both my daughters and myself, I had to remain self-reliant.
Being self-reliant when being the head tour guide of the family had been a breeze compared to what I was now facing. In those first moments, all I wanted to be someone to make it all better NOW. I wanted an ambulance full of able and handsome Italian attendants complete with Euro-sirens dispatched to meet my needs NOW.
I wanted pills. I wanted a hospital in Italy with a well-oiled emergency room. Mostly I wanted to go just a few minutes back in time. I wanted to hand my problem over to someone other than me or my daughters.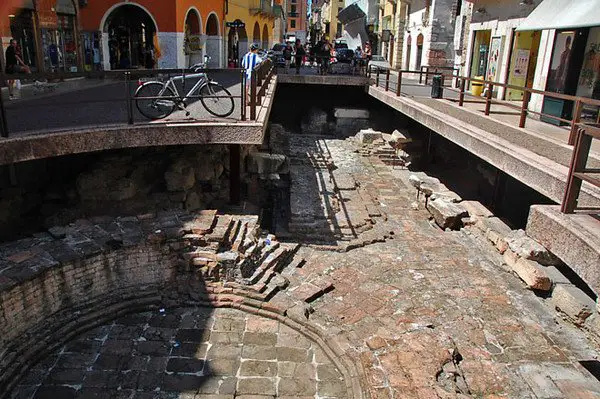 Both mentally and physically, take one step at a time.
When faced with feelings of panic the human tendency is to get way out in front of ourselves both mentally and physically.
Even when in pain, if we take a deep breath and do our best to stay in the present moment, we will make better decisions.  In my particular case, there was no need to use everything I had in me to get to an emergency room, and our shuffle/hop to the cafe needed to take just as long as it needed to.
If I had allowed panic to set in, it wouldn't have done any of us any good.
Get a good attitude. Fast.
I was the leader of our little triad, the planner, the map reader, the advance team, the cheerleader; wallowing in my sorrows for too long and heading down the tubes mentally, would serve no one.
The easiest thing to do would have been for us to watch MTV Europe for the entire day in our beautiful hotel rooms. But giving up in that way would have gnawed at us, and taint the memory of what had been a spectacular travel experience with my daughters.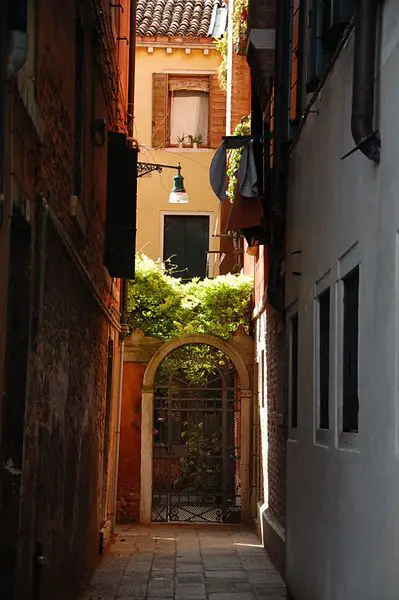 Be realistic, because "it is, what it is".
A good attitude is definitely helpful, however, not by any stretch is it everything.  Be sure you aren't burying your head in the sand, and get medical help if you need it. Stay adaptable, and take care of yourself.
Ambitions for our last couple of days, which would be in Venice, would have to be dialed back. In some cases, I would learn this the hard way, such as in the middle of a crowded Piazzo San Marco before I had a chance to buy my own 27,50 Euro crutches.
People and things (including shoes) will show up to help you at just the right time
The tourist centers of Italy in summer can be hot, crowded, infuriating and worth every second.
They are filled with things that are so beautiful they will break your heart and with people who are incredibly rude, as well as those who are unforgettably kind (thank you Hotel Antiche Figure for finding my 27,50 Euro crutches and Hotel Accademia for loaning me yours).
It's because of all this that although we go home, gladly sometimes, we know that if we are lucky, we will come back.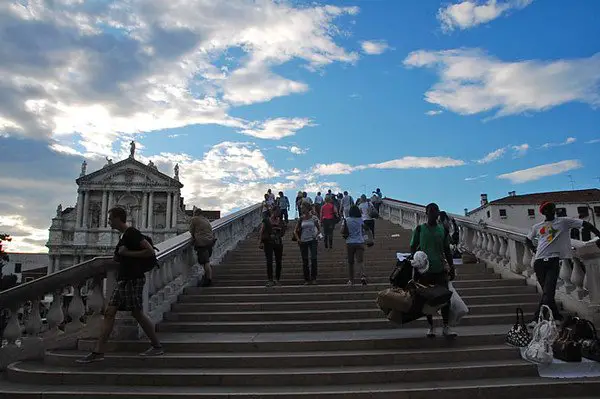 The Mephisto Store, well-known as the makers of the best and most comfortable walking shoes in the world, presented itself like a pot of gold at the end of the rainbow, just opposite of the Scalzi Bridge (pictured above).
I bought a pair of Mephistos, my first. Not the best looking shoes I've ever owned, but downright gorgeous as far as shoes I can walk in for days go. (For now anyway, I still like my crutches better.)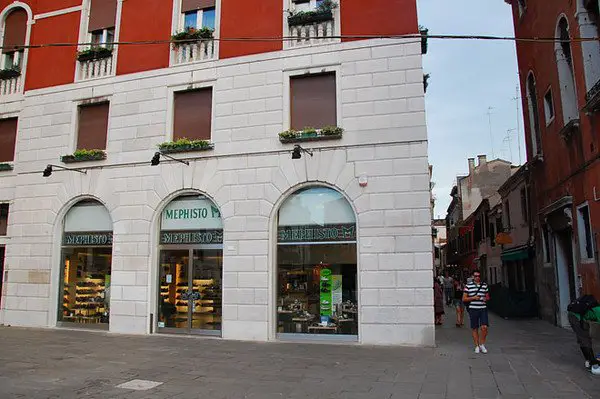 As corny as it sounds, always be on the lookout for the silver lining
The list of ironies was long. (An example: Our hotel room in Venice was way down an adorable alley and up to three flights of stairs.) But as long as I allowed the story of our last few days in Italy plays out, the good far outweighed the bad.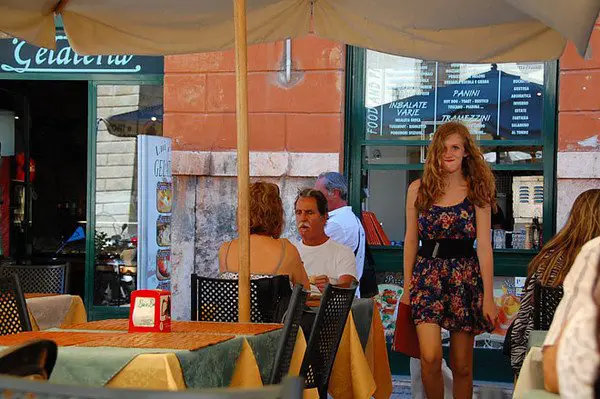 Raising children is a long process of learning to let go. After "the incident"  I was no longer able to always be there, between my daughters and their travel experience. I wasn't always there to make things easier. I sent them off alone to eat meals, go on tours and avoid curbs.
On our last morning in Venice, I sat in the same place at the outdoor cafe at our hotel for a long time, while they were off on a tour of the Doges Palace I had pre-arranged. I saw things, I never would have seen otherwise. We all survived rather nicely.
You may also like: Visiting Venice With An Old Friend
Best Lesson? Gelato with vodka
I think it was the minute I spotted the gelato on the menu at that cafe we went to in Verona just after "the incident" that I knew everything was going to be okay. We'd been making jokes since the beginning of our trip in Rome about our daily need for "emergency gelato." On this cafes' menu were pages of real emergency gelato: It had vodka in it.
You may also like: Choosing Artisan Gelato
*Photos 3, 4, 5 and 6 by Meg Millure, the rest by Margo Millure. All rights reserved.
Pin for Later