Long gone are the days of the dreary and dark Moscow in which people lined up for hours on end for a loaf of bread. Now, the Russian capital is a thriving and contemporary city full of flavour – and that includes incredible eateries. Beyond the traditional Eastern European flavours, Moscow is one of those cities where trends are born. The number of sleek and trendy eateries in town is quite astounding!
Take a culinary trip down the greatest capital of Eastern Europe and enjoy the most exciting foodie experiences Moscow has to offer. Beautiful restaurant design, fascinating culinary fusions, and incredible service await. Head to the cool places where true Moscovites and expats go!
15 Kitchen & Bar – The Cool Hole-in-the-Wall
A hidden little gem, it's hard to reach 15 Kitchen & Bar if you're not specifically looking for it. The design of this place is just wonderful: colourful and with hipster sensibilities, there's a whole lot of clear woods and splashes of colour, particularly hues similar to turquoise and aqua. There's also lovely industrial vibe about the décor, with its concrete-filled spaces. If you're visiting in the summer, make sure to dine at the backyard – and have your camera ready because you'll definitely want to snap it away.
I absolutely love the cocktails in this place, and I think they should at least make the list of the best in town. Their auteur and best-selling drink Seven, inspired by Asian flavours, is a definite must-try. Plus, the bartenders are super friendly – and the bar area turns into a dance floor on weekend evenings!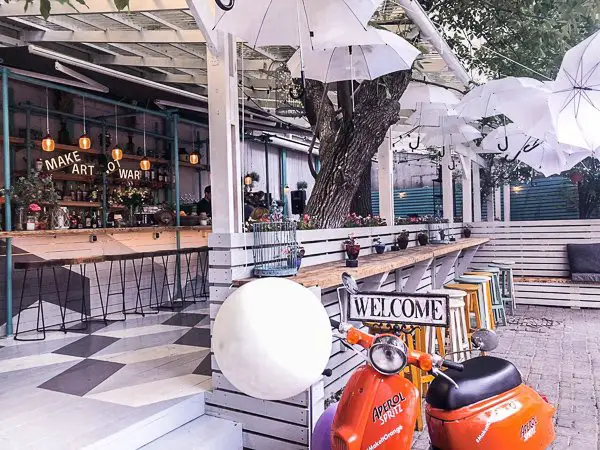 Besides its dreadfully cute interior, delicious cocktails and somewhat hidden vibe, I love that there's always something exciting going on in the kitchen. They change cooks every three months, and each of them brings a completely new approach to cuisine. The menu is enticing and ever-changing, just what I crave from a cool eatery.
Strelka – A Bar for Architecture & Design Experts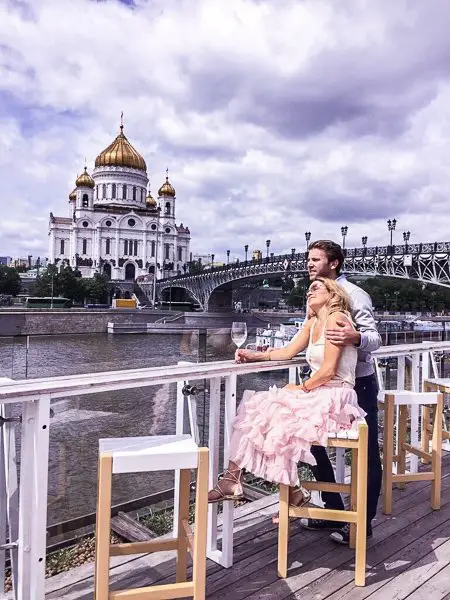 The Strelka Institute for Media, Architecture and Design is a Moscow-based educational project focused on media and art – and it's also home to the fun Strelka Bar. The heart of this iconic institute, it's one of the most popular bars in Red October, Moscow's iconic party island downtown. 
With an international menu and a fairly broad cocktail list, it's not quite my favourite eatery – but it's certainly one of my fave spots to hang out. The perfect place for a lazy afternoon, prepping before a party in the area.
In the summertime, Strelka opens its terrace for some of the loveliest views in town. Facing the Moscow river, you'll be opposite Christ the Saviour Cathedral, basking in the incredible and hip atmosphere. A downright perfect place to catch a Moscovite sunset, not just for the lovely views but also the fun and hip ambiance. 
Saxon and Parole – A Manhattan Experience
A sister to the New York restaurant of the same name, Saxon and Parole takes a bit of Manhattan to Moscow's peculiar foodie scene. Located in my favourite area in town, Patriarshiye Prudy, it's a beautiful place decorated in a fairly luxurious manner. Classic American luxury at its best, it's a broad space in earth tones, with a fairly equine sensibility. You'll find references to horses everywhere you look here, as the restaurant's name comes from two famous New York racehorses from the 19th century.
In the summer, this becomes one of the most popular eateries in Patriks – perfect for some people-watching. Plus, the service is some of the best in town, as the restaurant's entire concept is based on hospitality.
The food at Saxon and Parole is all-American, from salads and seafood to the star: steak. It's a wonderful place to get meat yearning out of your system, and the steaks are superb, often barbecued and with a great love for the meat. They also have a fantastic Angus beef burger, if you're feeling like something a little more down-to-earth.
The luxurious look and the relatively casual food make for a fun combination here. Quite the New Yorker experience halfway across the world!
Cutfish – A Japanese Gastropub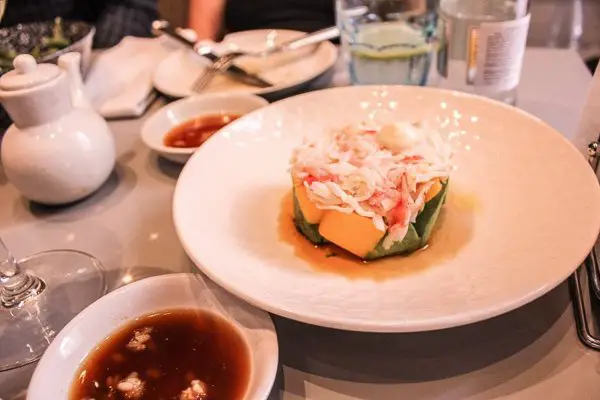 Another Patriarch Ponds gem, Cutfish is the place to go when your body demands to be fed sushi. The flavors are markedly Japanese, mostly focused on sushi but also exploring a few other elements in Asian cuisine. There's a fusion of taste at play here, with fun and unassuming approach to cooking, with its open kitchen for the whole world to see. I particularly love their tuna carpaccio and crab cakes, not to mention the superb wine list. It's quite the place to explore different flavours based on the traditions of the East. Lots of fish and greens, prepared with the freshest ingredients.
Besides its delicious and fascinating menu, another thing I love about Cutfish is its design. It's very straightforward and simple, with a natural approach with tinges of industrial and Japanese. It's a feast for the eyes – and the stomach!
Pinch – A Vibrant Atmosphere for Friends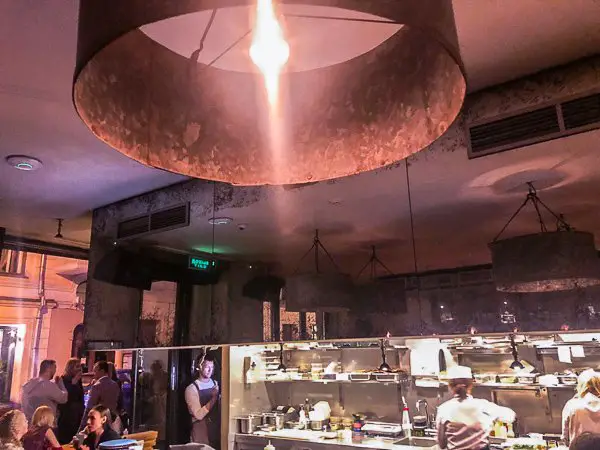 Serving everything from breakfast to dinner, the Pinch vibe is one of the most fun throughout Moscow. A very cosy eatery, the venue is fairly small and the tables are quite close to each other, which in turn makes for a very intimate feel. 
You end up sitting near every other patron on the cool wooden tables, feeling a little like a new family stuck together. It's also the best place to have dinner before a night of barhopping or partying!
Dark and moody, I love the bar feel with the open kitchen. Serving international flavours in small plates to serve, my tip recommendations are the truffle carpaccio, crab cannelloni, burrata and beef from the charcoal grill. Start off our evening with one of their huge glasses of champagne and rock and roll!
Uilliam's – The Most Popular Café in Patriks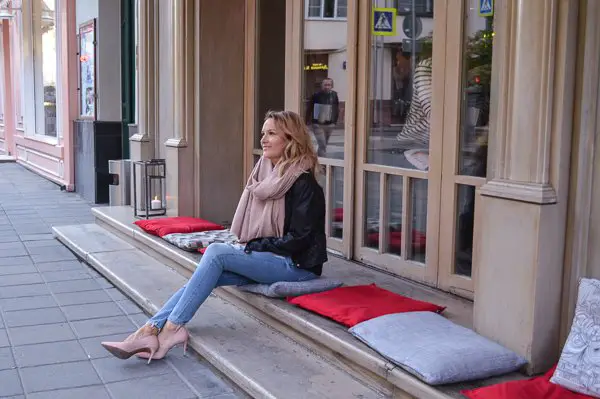 A hangout for all types of people passing through Patriarch Ponds, Uilliam's is always full of people. While the brunch is pretty good, the food isn't what keeps driving me back to this place – it's the atmosphere. A meeting point for the hip crowd, it's a great place to have a glass of wine – and in the hotter months, they open the windows, offering a lovely chance for people-watching. Loved the cosy design and décor, with a touch of hipster!
The Moscow gastronomy has so much to offer for every taste – and I hope this list serves as a fun opening point to get to know the city's hip places and flavours!