London is a stunning city with extremely famous buildings, museums and galleries.
The city is full of history and character and is one of the most international cities in the world.
People from all over come to London to live and work, making it very diverse. You can choose from Indian, Chinese, British, Greek or Italian food, all in one street.
Here are some of the best attractions and things to do in London.
Whether you've been to the British capital once, or a million times, you will find some inspiration here for days out and trips in the city.
South Bank
You can walk along the river Thames from the London Eye all the way down to Tower Bridge. Along the way, you will see many of London's well-known buildings including Shakespeare's Globe and the Tower of London. The South Bank centre itself is full of terraces and walkways for an enjoyable stroll.
You may also like: Free Attractions On London's South Bank
Touring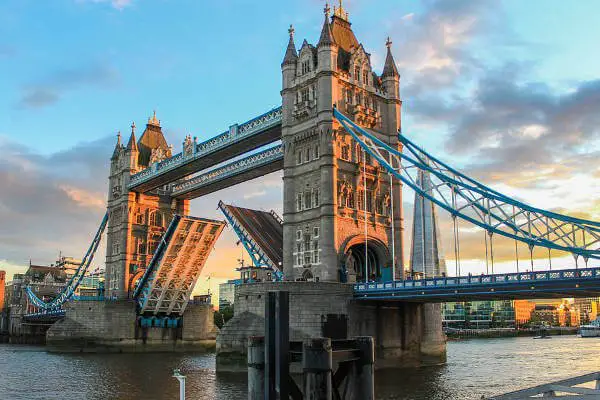 You can take many different types of tours around London. Whether you want to see the city on foot, on a pedal bike, on a bus or even from a helicopter, you can choose your preference. The experienced guides will take you on a journey through the city and there are different tours for all types of genres. So, whether you're interested in London's art history or rock and roll past, there's something for everyone.
Museums
London has a range of different museums. The variety includes museums on; cartoons, operating theatres, Pollock's Toys and Fans. There is a museum in the East End of London called the Ragged School museum and it is an incredible experience. You personally encounter what it was like for children at school in Victorian times. Sessions take place in classrooms lead by an actor who makes the experience very authentic.
Magicians
Magic is a cultural thing in London, from street performers to professional shows in huge theatres, you will find that magic is in London's roots. London Magician shows are extraordinary and remarkable. They will have you wondering for weeks and weeks after your visit. Many include audience participation as well as street magic and classic magic. It does truly make you leave London feeling amazed.
Food Walk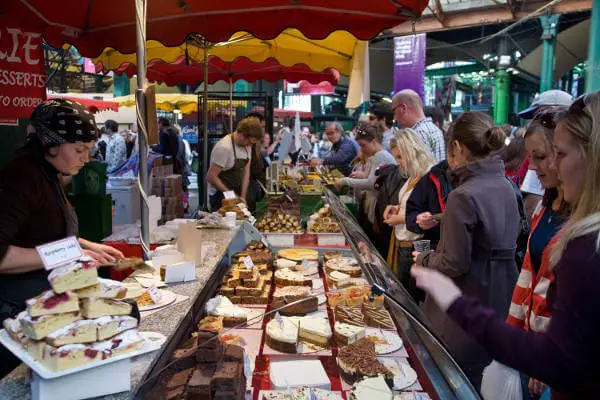 There is organised food walks around London that take groups of foodies on a tour of London to discover new tastes and restaurants. The Soho food walk is called Ten Tastes of Soho and it teaches you about the 'the big five' – significant movers and shakers on the Soho eating scene. All food tours offer delicious food and drink stops along the way to keep you satisfied.
You may also like: Visit Borough Market, London
Covent Garden
Covent Garden holds the original market place in the Piazza. It's been updated with shopping areas and entertainment, but the original structure still stands full of all its history. It's populated with street performers, magicians and musicians. Surrounded by bars and restaurants, Covent Gardens has plenty to do and it will keep you busy all day.
City Parks
There are plenty of city parks to choose from in London to take an enjoyable stroll in. Hyde Park contains perfected gardens and St James Park is full of beautiful pathways around manicured trees. There are lots of hidden gardens nestled in secret streets. Explore the sights and enjoy the wonders of the capital's stunning parks.
You may also like: Best London Parks
There is always something happening in London, and each time you visit you can experience a different side of the city. No two trips are ever the same and once you visit you will want to go over and over again.
Whether you're visiting the famous tourist attractions or exploring the hidden gems of the city in the outer neighbourhoods, London has something to offer you.