A visit to Cala Gonone, Sardinia
If anyone would have told me a few years ago that I'd be taking a trip to Sardinia (Sardegna), I'd surely have laughed at them and then probably inquired what they'd been drinking.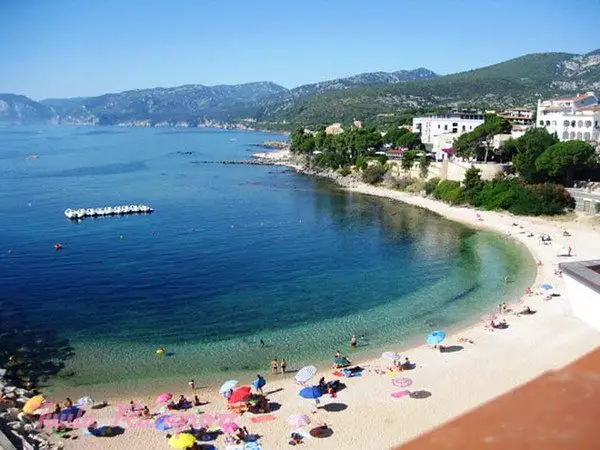 As far as travels go, I'd always imagined Sardinia as an ultra-chic playground for the rich and famous (and maybe the odd Italian prime minister) and pretty much completely out of my budget. But surprisingly, if you avoid the real epicenters of "lux-cations" like Porto Cervo, Sardinia is altogether accessible for the average tourist.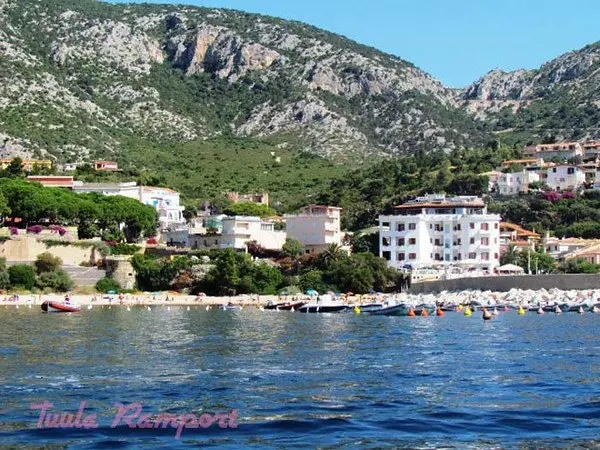 And also – well – it's incredibly beautiful. Our 4-day stay at the seaside town of Cala Gonone had me completely hooked on this island paradise, and the beaches we visited are some of the most extraordinary I've ever seen.
Cutting the motor at one particular "cave," he announced, "I believe this place is more than deserving of a swim, who's with me?" 
To experience these sandy wonders up-close, we opted for a private 5-hour boat tour of Sardinia, which ran the total of the bay and made three, one-hour stops at various beaches. And somehow our beloved guide, Umberto, even found time to squeeze in a few dives at the azure-blue "grottos" we passed.
Cutting the motor at one particular "cave," he announced, "I believe this place is more than deserving of a swim, who's with me?"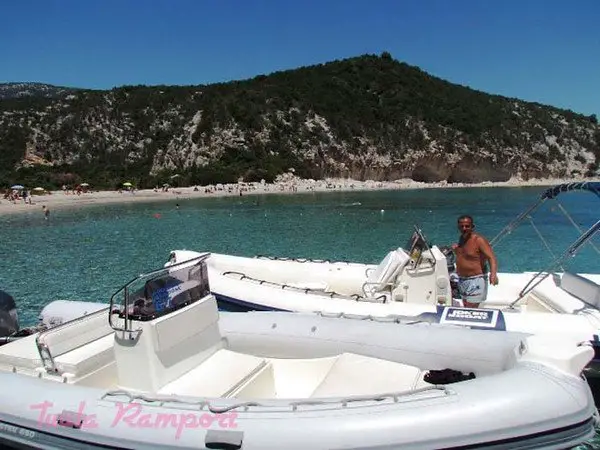 Well, you didn't have to ask us (or the eight other Italians onboard) twice; in we went – with my new husband commenting he felt like we were characters in the Blue Lagoon. To which I nodded a breathless, "Yep, totally," and swam off in the direction of an Italian father who was searching for the "painted Madonna" – an icon Umberto had told us was perched at the far end of the cave.
Scooting along the rocks at the shallow end, I rounded a corner with him and there she was: a large painting dangling with rosaries that someone had tucked-in among the rocks.
That was indeed one incredible boat tour. Not to mention the 5pm onboard "aperitivo" Umberto offered us. We anchored in front of a sandy inlet, drank wine from plastic cups and swayed gently to the tunes of Italian pop music. And all this for the staggering sum of 35 Euro per person – a real bargain if you ask me.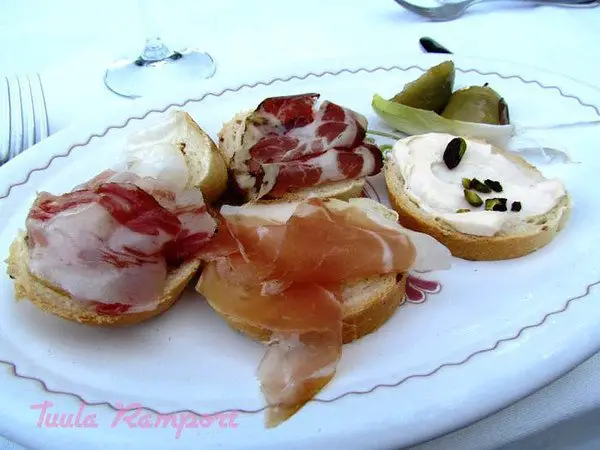 We returned to our hotel that evening to prepare for a scheduled "tasting" of local Sardinian products at the restaurant next door. I quickly polished off my sampling of local meats and cheeses and proceeded directly to the seafood course.
What an incredible day and what an amazing travel destination – stunningly beautiful, delicious, and surprisingly affordable. Sardinia… ti amo.
Now it's your turn. Do you have a favorite beach very few people know about that you'd like to share? (And pssst.. you may also enjoy reading about one of our favorite Amalfi Coast beaches, as well a favorite Italian beach in Salerno
Best Things to do in Sardinia.
Travel to the "Heel" of Italy's Boot: Puglia
Our hotel in Sardinia:
Via Vespucci, 8
08022 Cala Gonone – Dorgali
Italia
All photos by Tuula Rampont
Pin for Later