Okay, I'll be honest, I wouldn't put Jakarta on the top of my list of places to visit.
However, if you do find yourself travelling through Jakarta for a few days, then I encourage you to embrace the frenetic pace of the city and check out these sites!
Here are my recommendations on some awesome things to do in Jakarta.
Travelling to Indonesia or Jakarta soon? For awesome travel tips and guidance make sure to pick up [easyazon_link keywords="Lonely Planet's guidebook to Indonesia" locale="US" tag="tbelles-20″]Lonely Planet's guidebook to Indonesia[/easyazon_link]!
Looking for hotel accomodation in Jakarta? We recommended checking out Traveloka Hotel Deals. I stayed at the Intercontinental Jakarta, which was super central and pretty awesome.
Monas National Monument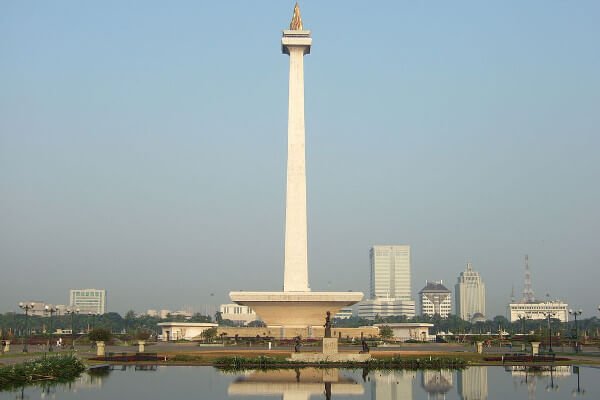 Monas is a 132m National Monument in Indonesia. It symbolises the fight for independence in Indonesia and today is an icon of the Jakarta cityscape. The monument is located in the centre of Merdeka Square and is not far from Indonesia's National History Museum, another sight that is worth visiting. The best time to visit the monument is at dusk.
Taman Mini Indonesia Indah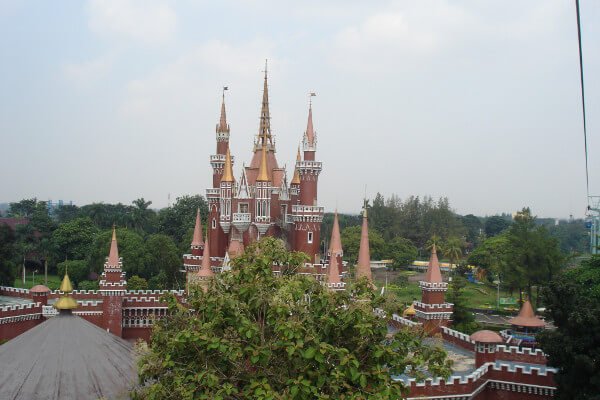 Taman Mini Indonesia Indah (TMII) is an awesome place to visit. The site is situated in eastern Jakarta and covers an area of about 250 acres. The park is built to symbolise the great diversity of Indonesian culture and it's 26 provinces. TMII literally translates to Beautiful Miniature Indonesian Park and is well worth the visit. Top tip: definitely go on the cable car, the views of the park are great!
You will also like: Exotic fruits to try in Bali, Indonesia
Dunia Fantasi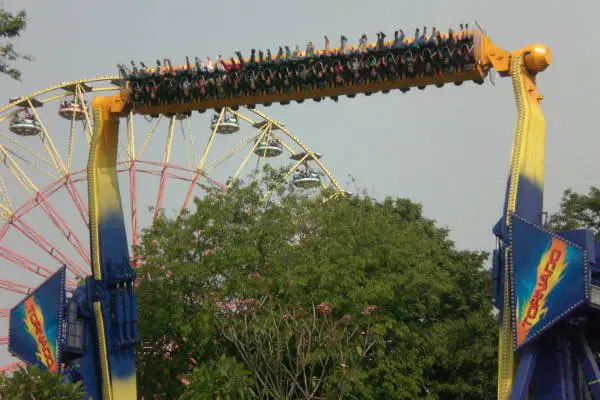 Dunia Fantasi is the biggest amusement park in Indonesia and a great place to visit if you have kids. The complex is part of the bigger Dreamland Ancol development, which includes a golf course, water park and hotels. If you enjoy amusement parks then you will find 27 awesome rides at Dunia Fantasi, however, I would avoid visiting on the weekends as it gets super busy then. There is a beach inside the complex called Ancol, so bring a bathing suit!
Religions Meet – The Istiqlal Mosque and The Catholic Cathedral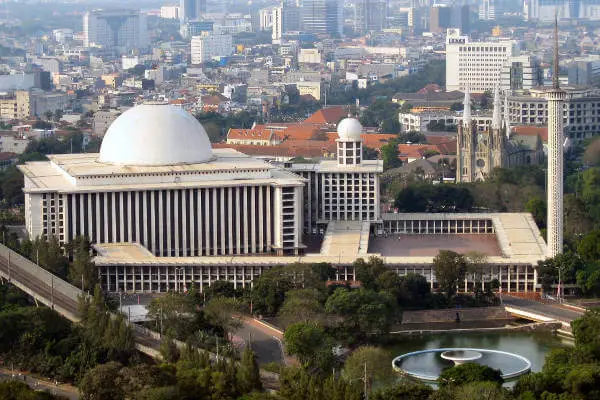 Jakarta is predominately muslim, with about 85% of the population identifying as muslim. However, the city has a decent size Christian (10%, 3% being Roman Catholic and Buddhist community (~3%)). The Istiqlal Mosque is a very interesting religious site to visit. It is the largest mosque in SE Asia with a capacity of 200k people!! Amazingly though, is the Catholic Cathedral that is literally across the road. Many think that the close quarters of the two religious sites symbolise the harmony and tolerance between religions in Jakarta.
You will also like: Discovering Indonesian Food on Bali
Surabaya Street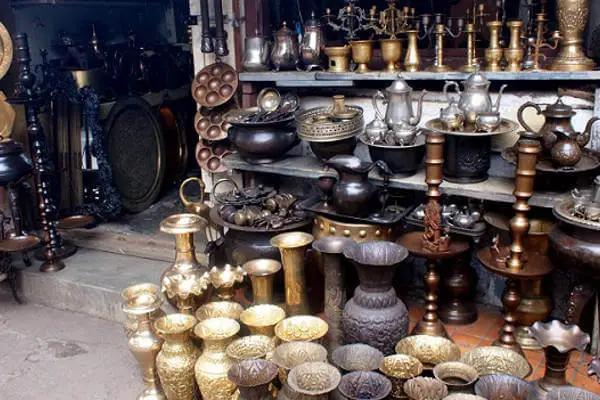 Surabaya Street is a cool place to take a stroll and enjoy the market sales of antiques and antique rip-offs!
Visit the Old Town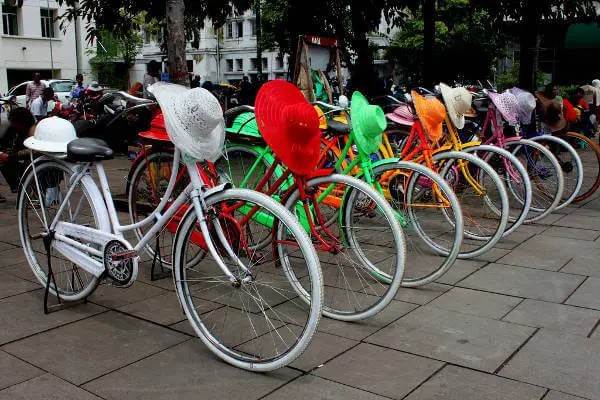 Jakarta's Old Town also known as Old Batavia has great historical significance, unfortunately though the buildings in the area have not be well preserved so the place feels a little run down. However, that shouldn't put you off. For as little as US$3 you can rent a bike and cycle the streets, visiting Jakarta's History Museum (Fatahillah Museum), the Museum of Fine Art and Ceramics, and the Puppet Museum. Not far from the Old Town is Sunda Kelapa harbour, which makes for a great place to relax and enjoy some local Indonesian cuisine.