In the midst of winter, allow me to prove to you that Iceland is, indeed, a regal Snow Queen lost in the northern Atlantic.
It's no surprise that this destination is at the top of the bucket list for many adventurers. From majestic waterfalls to volcanoes, scenic lagoons to crystal blue glaciers and an endless list of outdoor adventures, Iceland is one of the best places in the world to experience the beauty of nature at its best.
If you're planning to visit this small country, these are some of the reasons why so many travelers, photographers, nature lovers and thrill seekers visit Iceland.
Raw Natural Beauty
First-time visitors who come to Iceland are often treated to dramatic landscapes, picturesque countrysides and crystalline lagoons. Everywhere you turn, you're bound to experience raw natural beauty. There is no better way to experience true nature than visiting Scandinavian and Nordic countries, where you get to explore mountains, volcanic pools, geysers, trails, waterfalls and other wonders of nature.
Amazing Outdoor Adventures
Whether you want to hike through majestic mountains, kayak in one of Iceland's many lakes, hike on a glacier, go on a horse ride to see the backcountry, find endless trails for group adventures, engage in rock climbing or any other fun outdoor activities, Iceland offers one of the most diverse and amazing outdoor adventures. All you need is the time and will to do it all during your visit.  
The Northern Lights
While there are many places in the world where you can enjoy viewing the Northern Lights, Iceland offers one of the best combination tour itineraries for travelers who are simply looking for more than just a viewing experience. The absolute peak season for Northern Lights viewing is from November through March, when the nights are the longest.
Majestic Waterfalls
Visit Svartifoss, Skogafoss or Seljalandsfoss waterfalls, and you'll remember the experience forever. Icelandic waterfalls have long been a top destination for photographers and have even been a source of inspiration for poets, architects and even writers. There is a list of majestic waterfalls spread across the country, ready to indulge you in nature's surprises. Expect to see the world's most beautiful waterfall right after seeing Europe's biggest waterfall, just hours apart.
Unique Camping Experience
Unlike many destinations where travelers opt for accommodation in hotels, camping is one of the most popular accommodations for visiting travelers in Iceland. Guesthouses are also popular due to the level of comfort they provide. However, camping is ideal for adventurers who want to be at one with nature. So long as you have a cozy tent and sleeping next to a fire with good company, you can be sure to have a great experience camping in popular spots.  
Volcanic Landscapes and Blue Glaciers
Popularly referred to as "The land of fire and ice", Iceland is well known for its volcanic landscapes and blue glaciers. For many adventurers, nothing compares to the experience of being able to walk on Icelandic glaciers covered with volcanic ashes, with layers of ice up to 15 meters deep that were created thousands of years ago. Mountain hikes, trails and horse riding tours offer a more in-depth look at the workings of nature.   
Memorable Road Trips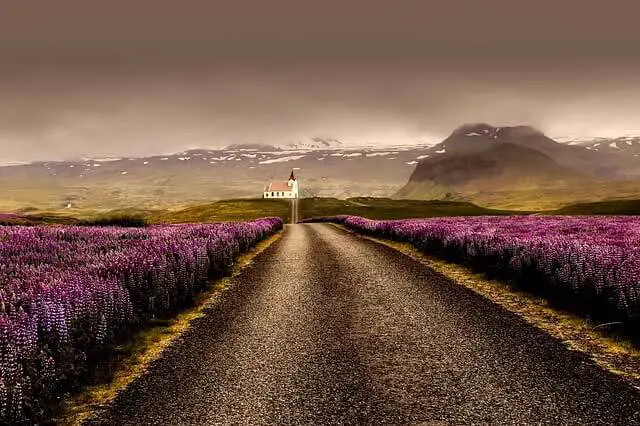 Iceland is no doubt one of the best global destinations to go on a road trip. With the famous Ring Road around the country and scenic landscapes at every corner you turn, hitting the road is a must for anyone looking for memorable adventures. Just make sure to be flexible during your road trip to experience off-the-beaten-path attractions and be well equipped to ensure a smooth road trip.
Plan Well and Enjoy Your Trip
Nothing makes a trip more fulfilling than having a proper plan. Know where you should visit in advance, book accommodation early if you can or decide to be a nomadic camper and pack enough warm clothes and enjoy your trip.