Travel Belle Jessica Orquina first visited Philadelphia as a tot, but she recently returned to view the Birthplace of America through adult eyes.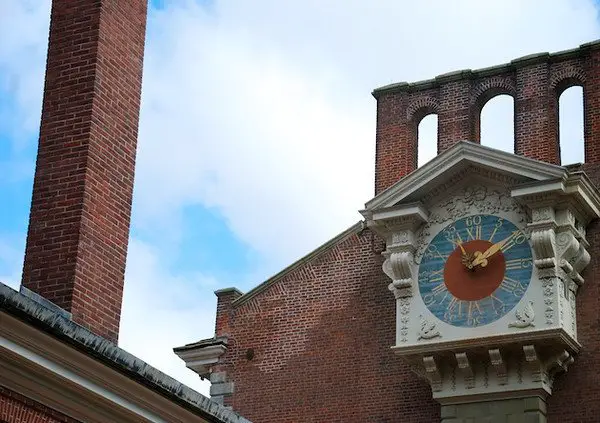 I was five when I first saw the Liberty Bell. My aunt had moved to Philadelphia and my mother, my sister and I flew down from Boston to visit her. It was my first trip that required air travel and my first time outside of New England. In other words, it was a big deal and an exciting time for me.
Two of the big stops on our Philadelphia tour were the Liberty Bell and Independence Hall. I remember driving around and around for what seemed like a small eternity looking for a parking spot near Independence Historical Park. (My aunt later told me that it took longer than she had hoped for, but assured me it was not an eternity. I guess when you're five, time moves slowly.) After parking the car we still had to walk several blocks and then stand in line to see the bell.
As I stood there, waiting with my aunt, mother and sister, my anticipation built. Time appeared to move as slowly as the line. "This must be a really special bell," I thought.
Finally I was standing in front of it. The first thing I noticed was that there was a large crack down one side of it. All I could think was, "The bell is broken!" I had anticipated that it would be old, but not that it would be flawed in any other way. After all, it was supposed to be an important bell. I stood there and inspected it for several minutes and then I delivered the news of my disappointment to my aunt.
After an unmentionable number of years, I recently made a second trip to Independence National Historical Park with my husband. This time I came with more realistic expectations, and a greater understanding and curiosity of my country's past.
On the visit, I skipped the long line of tourists waiting to enter the Liberty Bell Center and opted instead to take a look through the gallery window. It was just as I remembered it – and it was still cracked. Again I stood there for a bit inspecting the bell before moving on.
Next my husband and I visited the Supreme Court Chamber in Old City Hall, Independence Hall, and Congress Hall. The National Park Service has worked to restore the rooms of each of these buildings, so they appear as they did when Philadelphia was the U.S. capital.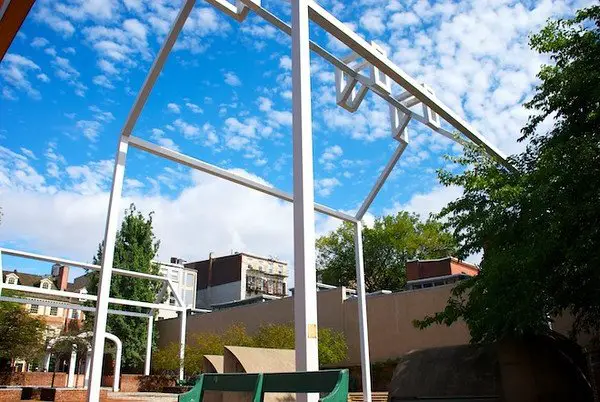 Then we walked down Chestnut Street toward Old City, and a few blocks down we happened upon Franklin Court. This park is where Benjamin Franklin's house was located during the time of the American Revolution. Today, it is an open square at the end of a cobblestone alley with metal structures referred to as "ghost houses." Made of steel, these three-dimensional structures trace the outline of the founding father's home and his son's printing shop. There are also benches beneath the stark house frames and a museum at one end of the park.
Franklin Court offers a different, more personal view of history. While other nearby buildings recall a more tangible past, Franklin Court allows us to dream and imagine how space may have been filled. The paving stones contain quotes from letters Benjamin Franklin wrote to his wife and other family members. They are words about everyday life, not revolutions, reminding us that history really is about regular people who made a difference.
There are other historical buildings and sites to see around Independence Historical Park; however, after visiting Franklin Court we decided to head across town. And, after absorbing all that history, a Travel Belle gets hungry!
There are many restaurants near Independence Historical Park, but we headed to Reading Terminal Market. Located in the city center, this farmer's market first opened in 1892. Today, it is home to more than 80 merchants selling everything from produce, meats, seafood, and spices to prepared foods, sweets, and wine.
The market is laid out in a grid, but it feels like a delightful labyrinth with surprises around every corner. There are many delicious things to eat from all corners of the globe, however, I wanted to sample things that were uniquely from this area – like the traditional Pennsylvania Dutch whoopie pies. These baked goods consist of two cookie-shaped cakes with a sweet cream filling. I was thrilled to find pumpkin whoopie pies filled with cream cheese frosting at the fabulously named Flying Monkey Bakery.
But that's not all. Those who don't get distracted by dessert will find sandwiches, oysters, savory crepes and even wine. Maybe next time I'll select a healthier snack…
After purchasing my whoopie pie, I joined my husband at one of the tables in the center of the market. They are a perfect place to sit, enjoy your food and soak in the ambiance. The day we were there, there was a mix of people shopping for ingredients to bring home, locals out enjoying their city and visitors (like us) learning what Philadelphia is all about.
Philadelphia is a wonderful destination for a Travel Belle day trip or a full weekend away. It's home to historical landmarks and sights that helped shape this nation. And it still has places where you can get a sandwich, a glass of wine, or a whoopie pie with the locals.
Pin for Later