Before I moved to Seville, I had a vague idea that everyone in Spain drank sangria and the kind of earthy red wines Hemmingway used to write about.
I soon discovered that the repertoire of Spanish beverages is far larger and more nuanced than I had imagined. If you ever find yourself in southern Spain, here's the regional vocabulary essential to filling your glass or cup with the desired liquid.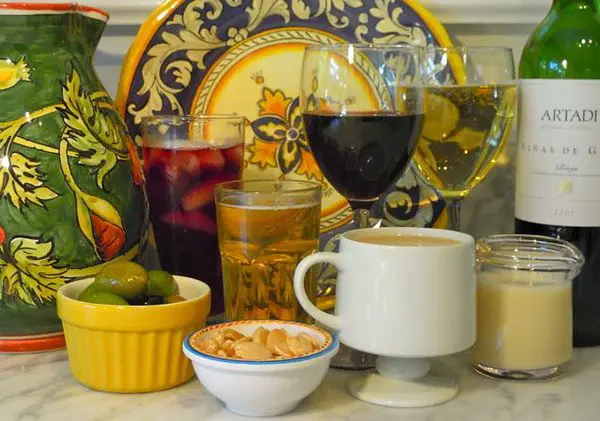 Let's start with breakfast.
Long before Starbucks made ordering caffeinated beverages as complex as the preflight check of an air-to-air combat plane, the Sevillanos organized their coffee into subtly calibrated categories.
Check out these awesome day tours in Seville.
There's café con leche (a small glass filled half with espresso, half with milk), café solo (a straight shot of espresso, and quite an eye-opener), leche manchada (literally "stained milk," a half inch of espresso in the bottom of a glass of steamed milk), café Americano (very weak coffee served in a cup and saucer), descafeinado (instant powdered decaf), and descafeinado de máquina (decaf espresso made from fresh grounds, which can be ordered in any of the above configurations).
You may also like: Spanish Churros con Chocolate 
Tea drinkers have an easier time of it, unless, like me, they want a cup of tea with a little milk, a request that's generally greeted with disbelief and incomprehension.
If you say té con leche (tea with milk), they give you a tea bag stuck in a cup of boiled milk, which is horrid. If you say té con leche aparte (tea with milk apart, or on the side), they bring you tea, but not the milk. Apparently by "apart," they assume you mean in another room, or on someone else's table.
I now know to specify té hecho con agua, con un poco de leche aparte para añadir (tea made with water, with a little milk on the side to add in).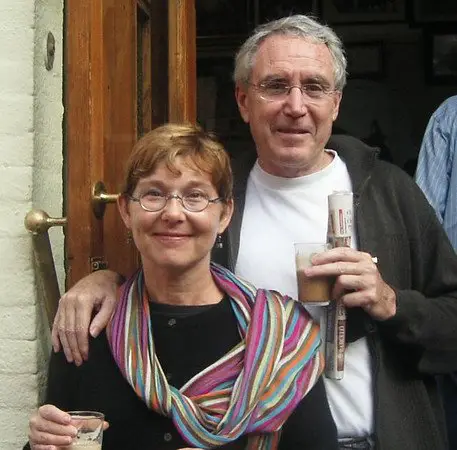 While you're sipping your morning té or café con leche, you may notice an old man or two standing at the bar drinking a shot glass of clear liquid. This is anís seco, a dry aniseed liqueur that tastes like paint thinner.
There's a long-standing tradition that when men have to get up early and go do a job, they need something to reanimarse, reanimate themselves, and apparently drinking paint thinner does the trick.
At lunch and dinner, or when out for an evening of tapas, it's common to drink cerveza (beer), the colder the better, served in a half-pint glass.
Recently, a new café began offering five mini beers in a bucket of ice for a mere three euro and instantly became the most popular spot in town. Today, buckets of beer are on offer everywhere; watch for the "5 = 3€" signs.
You may also like: A Tapas Tour Of Seville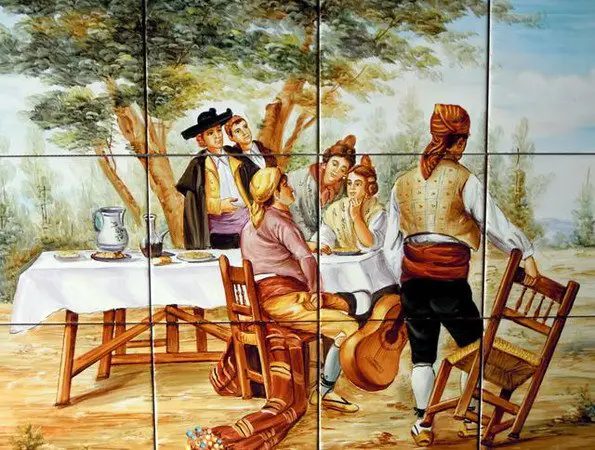 Wine purists will be horrified to learn that one of the most popular drinks in Spain is red wine poured over ice and mixed with a fizzy beverage similar to 7Up, a concoction known as tinto de verano (summer red wine).
When the Spanish do drink straight vino tinto (red wine) or vino blanco (white wine), they never stand around debating whether it has an undercurrent of raspberries or smoked chocolate, or comparing the 2004 vintage to the 2006.
At most, they'll ask for a wine by its region, and your best bet is to do the same; it's hard to go wrong with either Rioja or Ribera del Duero.
After dinner, Sevillanos may move on to mixed drinks in various configurations of gin, whiskey, rum, tonic and Coca-Cola, or they'll sip a liqueur, such as anís or Miura, a local favorite made by nuns from wild cherries and aniseed, which is like drinking cough syrup over ice.
You may also like: Spring In Tenerife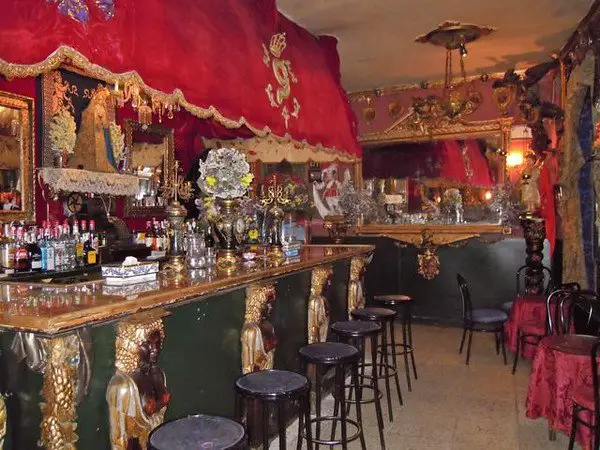 Sevillanos like to wind up the night at the famous Garlochi Bar, a back-street gem lavishly decorated in the style of the Semana Santa (Holy Week) processions, with religious statues, paintings of the Virgin, flowers, incense, candles and sometimes a bartender in a priest's cassock.
The Garlochi's signature drink is Sangre de Cristo (the Blood of Christ), which is deep red and served in a chalice. Theories vary as to its exact contents, but there is no doubt about its high alcohol content and the bad hangover that follows. I always advise visitors to steer clear of this beverage and they can never resist trying it. Consider yourself warned.
The Garlochi is just one of 3,000 bars in Seville, each with its own character and configuration of beverage options. You will never be able to try them all, but at least with this handy guide, you'll have some idea of how to respond when the barkeep asks, "Qué le pongo?" (What's yours?).
*All photos by and property of the author, used with permission
Pin For Later