When it comes to travel, there is no better place to start than Travel Belles. You can kiss goodbye to that moment when nothing fits in the suitcase. Why? Because we've got the low down on all of the smart travel hacks you'll need for any adventure – whether it's booking, packing, flying or spending.
1. Want cheap bookings? Change the way you browse
Booking flights or hotels online is often cheaper and much easier for busy people. However, it's also much easier for the company you buy them from as they can track your history through pesky cookies.
With your history, they can tell how much money you spend judging by the sites you've looked at. In many cases, they raise the price of your flight and still market it as the lowest price. Yeah, the lowest price they'll give you.
The solution is to clear your browser of cookies and browse in private mode so that you can't be manipulated by algorithms.
You may also like: Ways to Travel the World Without Winning the Lottery
2. Need space for clothes? Roll them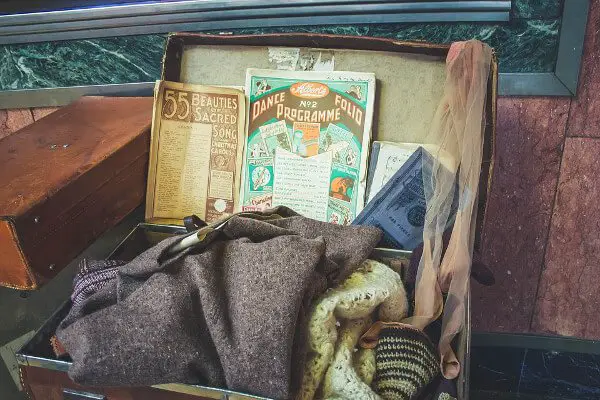 One of the most popular packing hacks is rolling clothes, so of course it has to on our list.
If you want to say goodbye to having your whole suitcase or bag lined with clothes, don't worry. Only one section has to be used up for clothes if you roll them.
Also, the added bonus of rolling your clothes is that when you wear them abroad, they don't come out of the bag/suitcase creased. It's a smart travel hack alright – and one we swear by.
3. Non-waterproof rucksack? Worry not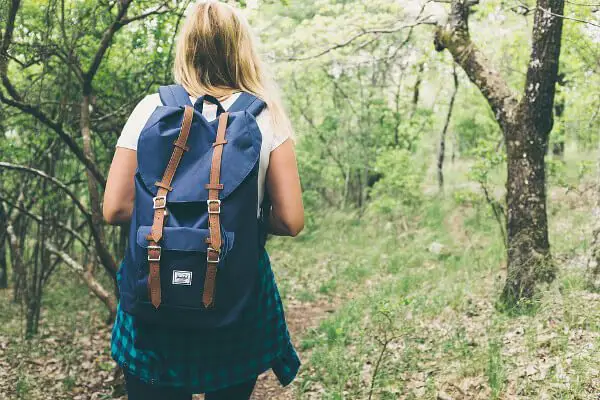 Waterproof rucksack liners are expensive – trust us, we've been there. So, why not use your initiative?
Buy a pack of strong bin liners and use one of them to line your bag. You can pack your things inside of the bag and keep them dry really easily. It's cheap and effective and if the bin liner does break, you've got a full pack of them anyway to use as you go along.
You may also like: 10 Tips for Adventurous Solo Travel for Women
4. Carrying valuables? Wrap them
This travel hack usually applies to people returning from their travels with souvenirs. However, if you've got anything fragile in your suitcase, you can protect it from smashing by wrapping it in clothes.
For example, if you have a nice new ornament, wrap it in t-shirts and place it on top of and underneath other clothes to soften the impact of being thrown onto the plane.
If for some reason you have a plastic cup (you may do if you're heading on an expedition), a great tip is to pack the cup with socks so that it can't just collapse on impact.
5. Spending money? Use credit cards for travel benefits
In order to get souvenirs abroad, you do need to splash the cash.
There are many ways of withdrawing money abroad, but one particularly thrifty way is by using your credit card. It is possible now to use credit cards to get travel benefits. It means that you may be eligible for some kind of reward depending on the company and country.
The website Upgraded Points is handy for knowing more about using your credit card abroad for rewards.
If you are taking your credit card on holiday, make sure you let your bank know beforehand. This is so they don't think there is fraudulent activity going on and so they won't block your card.
6. Feeling lucky? Ask for a golden ticket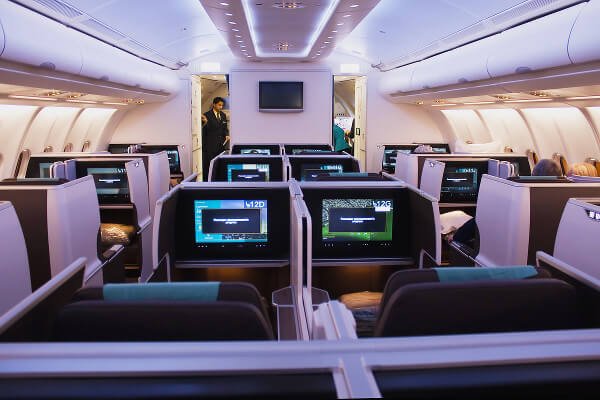 One of the smartest travel hacks (quite literally) is being smart and asking if there's any chance you can be bumped up to business class.
If you're flying with some of the big airlines, like Emirates or British Airways, for example, ask the cabin crew if there's any space in the better seats. If there is, they'll bump you up and before you know it you're taking off with a glass of champagne in one hand and a hot towel in the other.
You may also like: Travel Tips to Ensure this Vacation Will Top your Last
7. Want free meals? Spell for your supper
We've all been abroad and seen a poorly written menu in a cafe or restaurant. Well, one easy way to fix the grammatical error and get a free meal is to offer to rewrite the menu for them in English properly.
Usually, the owners will be delighted and say yes, rewarding your spelling with food. This is a particularly smart travel hack if you're on a budget or travelling for a long time, so make use of it!
8. Need charging space? Pack an extension
It's so annoying when you get to a hotel and realise that there are two plug sockets for four of you. If you have things you need to charge or plug in, pack an extension cable in the bag.
This is probably the definition of a smart travel hack – you're thinking ahead and solving a problem you probably didn't realise you were going to have.
Oh, and don't forget to take a plug adapter if you are heading off somewhere with different sockets to your home! The extension would be pretty useless then…
Enjoy your travels – we hope we've made them easier with some of our favourite travel hacks.