Cambodia's capital Phnom Penh is like a lightning bolt to the senses. Motorbikes whizz by, tuk-tuk drivers jostle to get you in their cabs, markets bustle, restaurants exude delicious smells, lights twinkle off the Royal Palace and the mighty Mekong river flows on by.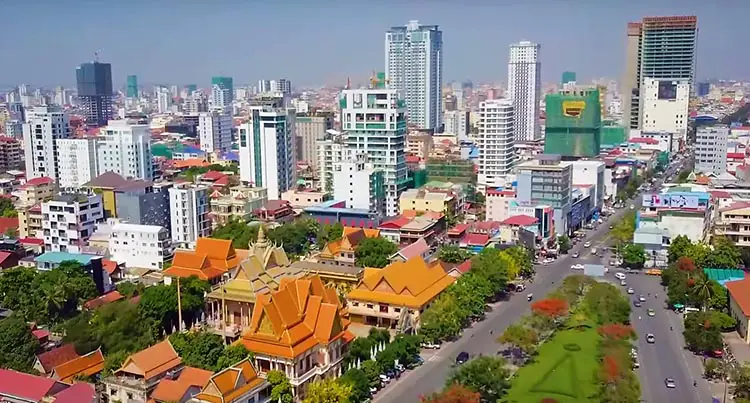 While Cambodia has had its fair share of dark times during the war and the terrible legacy of the killing fields, it's now emerging as a place to have a fun time in with cool cafes, exceptional International and local cuisine, and a plethora of buzzing bars.
The Best Places to Eat, Drink and Shop in Phnom Penh
Eat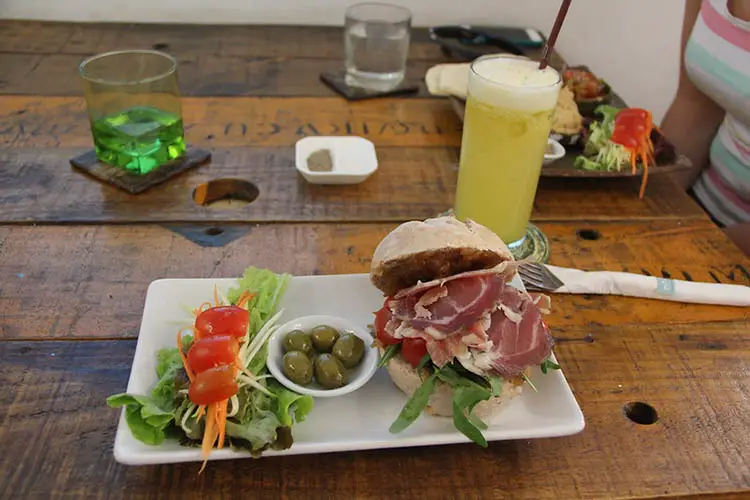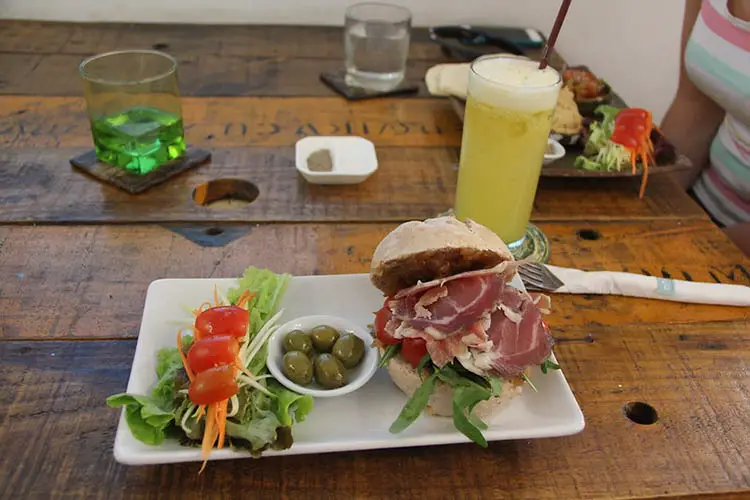 There is no shortage of great dining experiences in Phnom Penh, with many foreign investors pumping money into the capital during the prosperity boom of 2007. You will find a massive range of international cafes and restaurants plus plenty of local eateries to choose from.
Whether you're looking for an English fry up, smoothie bowl, French croissant, or a typical Cambodian breakfast, you'll find it all in Phnom Penh.
On just about every corner in the city, you'll see a street stall serving up a local breakfast dish like Bobor (rice porridge) or Lok Lak (marinated beef with white rice). Or you can head to local markets like the Central or Russian market where they'll have a range of Cambodian favourites.
If you want something more International made with healthy, sustainable ingredients, try out Farm To Table who serve up tasty waffles, farmhouse breakfasts, and smoothie bowls, or the Connecting Hands Training Café who do great eggs, muesli and burrito breakfast options. Here you'll be getting great food and helping young local girls who've survived human trafficking.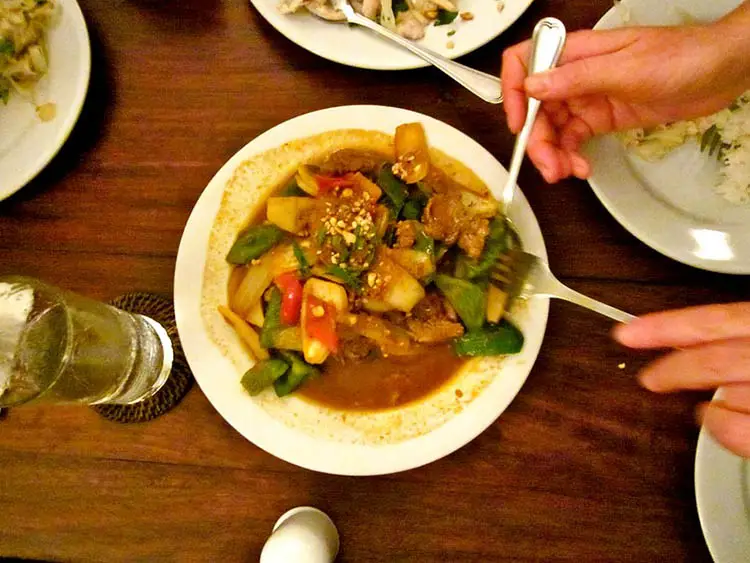 Brunch lovers should try out Khema Pasteur which does an awesome 'free flow' breakfast with multiple egg options, bread, muesli, a selection of yogurts, Cambodian soup, and rice dishes, French patisseries and of course coffee, tea, and juices.
Vegans and vegetarians, the Artillery Café is a must-visit, which has a huge range of heart-healthy breakfast, brunch, and meal options. Their kale eggs benedict is not to be missed!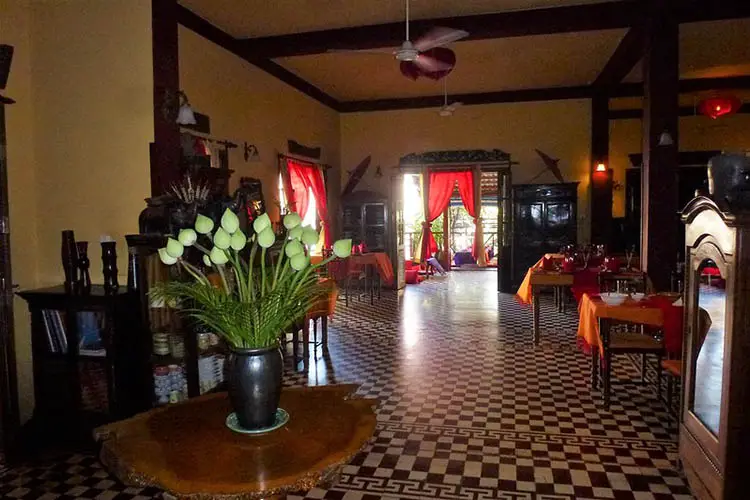 For lunch or dinner, you have to visit Friends the Restaurant. Run by a local NGO, the servers and chefs are local Cambodians given training in the hospitality trade. And, the food they produce is spectacular being a mix of creative Tapas dishes and Cambodian favourites with a modern twist.
Another great lunch option is Davids Noodle. For $1 – $2, you can get a plate of steaming, freshly cooked dumplings or fresh-made noodles in a tasty soup made right in front of you. Watching them make the dough is as fun as eating it!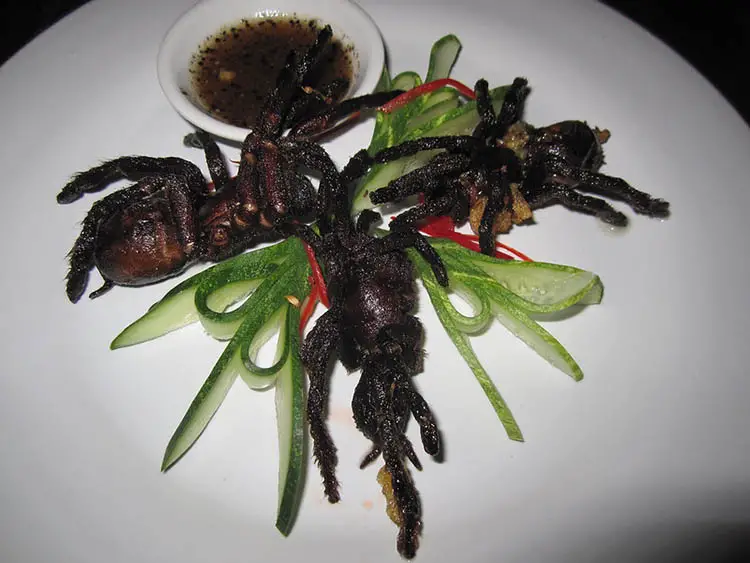 In the evening, you may want to splash the cash more and a trip to the Malis Restaurant Phnom Penh is a good idea. Run by Cambodian celebrity chef Luu Meng, his mission is to revive Cambodia's traditional recipes that got wiped out during the war.
For a dining experience like no other, you have to try out the Romdeng Restaurant if you dare! Some of their more unusual menu items are; creepy crawly tarantulas with black pepper lime sauce and Khmer bites containing crunchy crickets, froglets, and pickled morning glory!
Drink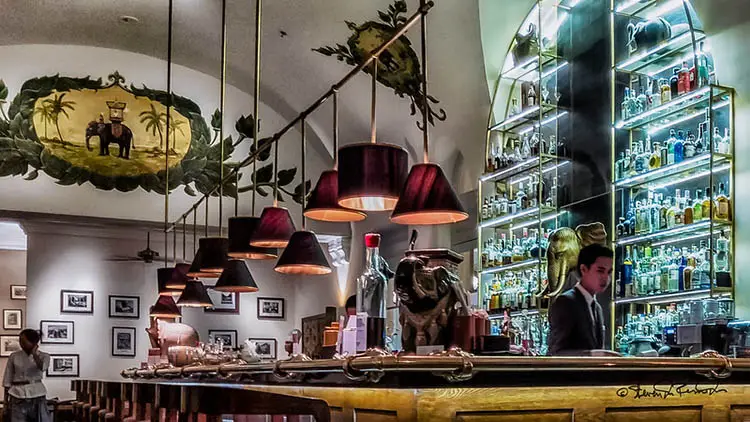 Phnom Penh has a watering hole to suit all budgets and styles. You can drink 50c Cambodian draught beer in just about every local restaurant, or head to upmarket hotels and bars to find creative cocktails and delicious fizz.
Gin aficionados and travelers who love the lavish lifestyle, head to the Elephant Bar at Raffles Le Royal. Here they have a range of 30 gins on offer, fine wines, towers of beer, and of course their own line of specialty cocktails. Visit from 4 pm-9 pm to take advantage of their happy hour.
For drinks with a view, the SORA Skybar is a must-visit giving you panoramic views across the city. Perch yourself here for amazing sunsets, cocktail in hand – it's an experience not to be missed.
Although many flocks to Cambodia for the awesome, cheap local draught beer. The craft beer scene is on the rise in Phnom Penh. Head to the Himawari Microbrewery set on the grounds of its hotel, to taste their selection of craft beers with views over the Mekong.
Another option is the Hops Craft Beer Garden, which serves up their own range of German craft beers alongside German cuisine to match.
For drinks with a little Jazz on the side, head to the Jazz Club Elite. The music menu is a range of ex-pat and local musicians and the atmosphere is warm and welcoming.
Shop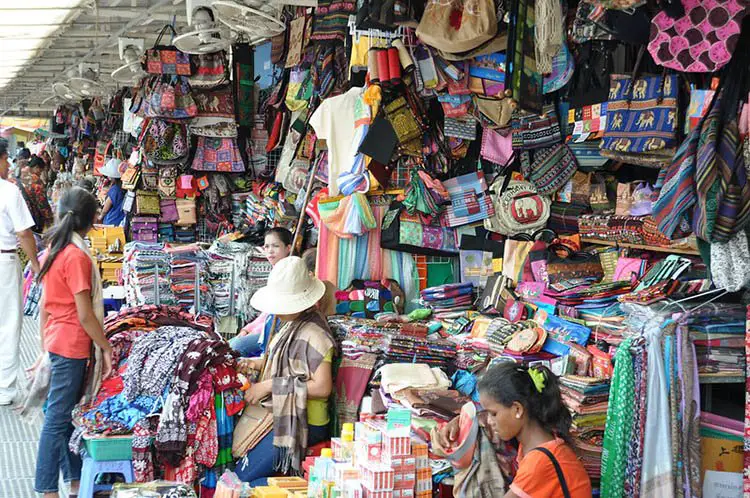 Shopping in Phnom Penh is a mixed bag. There are plentiful local craft shops around the more populated tourist areas where you can pick up some unique gifts. You can even get a whole new wardrobe built or new leather boots created to your exact fit and unique design around the Russian Market area.
Local markets are plentiful and a place to pick up cheap clothes like a knock off H&M gear, a range of touristy emblazoned t-shirts, bags and souvenirs. You'll also find some cool local artwork to take home.
While markets and boutique shops reign in Phnom Penh, as the city has flourished and money has been pumped in, a new mall has been built and developed. Here are some of the best places to shop in Phnom Penh.
Russian Market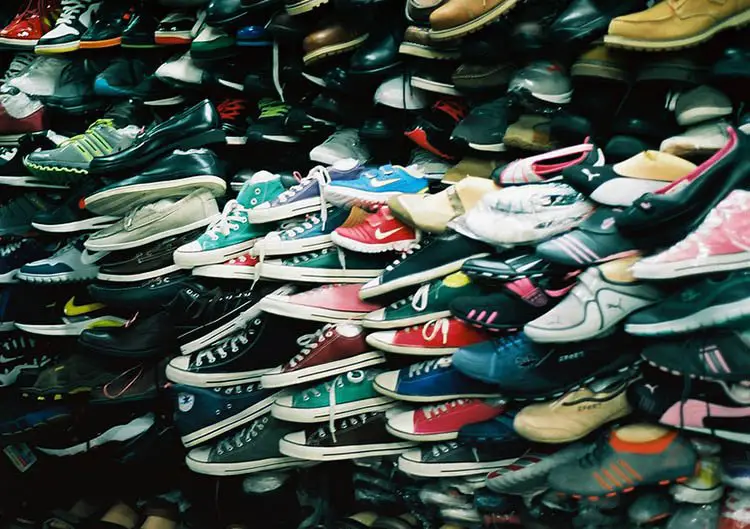 Situated on the corner of street 163 and street 444, this local market is an Aladdin's cave of goodies. Bring your best haggling skills and expect to find a ton of unique products including Cambodian handicrafts, scarves, jewelry, toys, souvenirs, clothes, stationery, and even motorcycle parts! After all the walking around, stop off at the food market (if you can find it among the maze of stalls) and cool down with some fresh sugar cane juice.
Central Market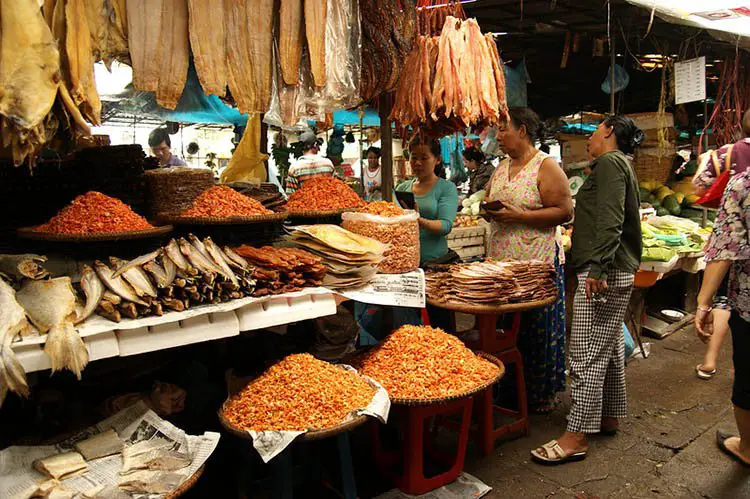 Find this buzzing market on street 130, East of Monivong Boulevard. It dates back to 1937 and is built in a star-shaped dome structure. It is a labyrinth of stalls you'll most definitely get lost in! But it's well worth it as you'll find a ton of cool items including souvenirs, electronics, clothes, paintings, local food and even a seller frying live tarantulas!
Aeon Mall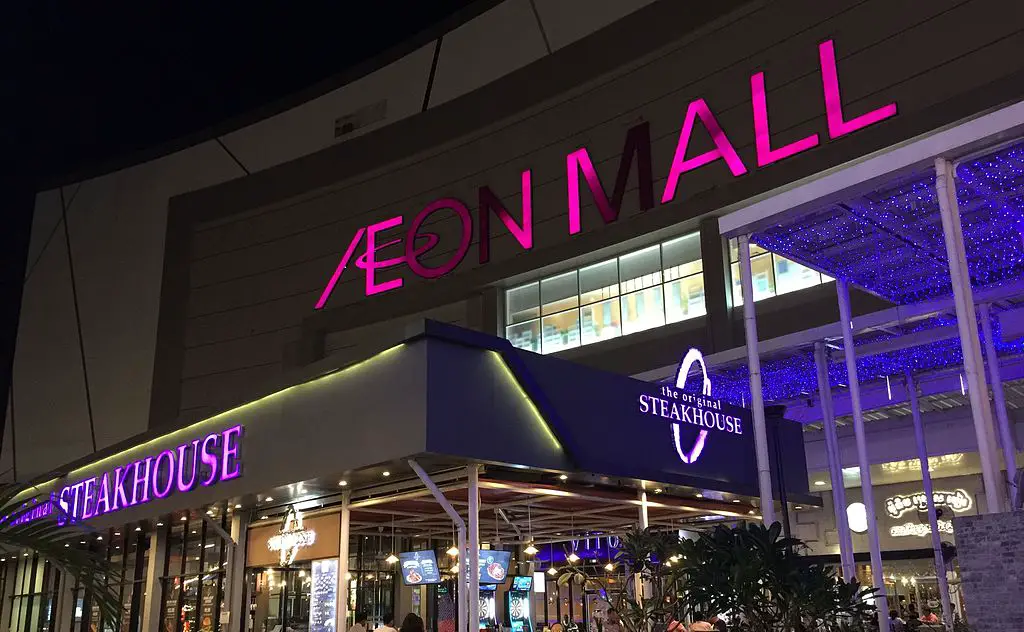 This is the first major shopping mall in Phnom Penh, offering up a huge range of branded shops, food outlets, an iMax cinema, and even a skating rink. You can even leave the little rascals in the Kids Park while you enjoy some retail therapy.
Street 240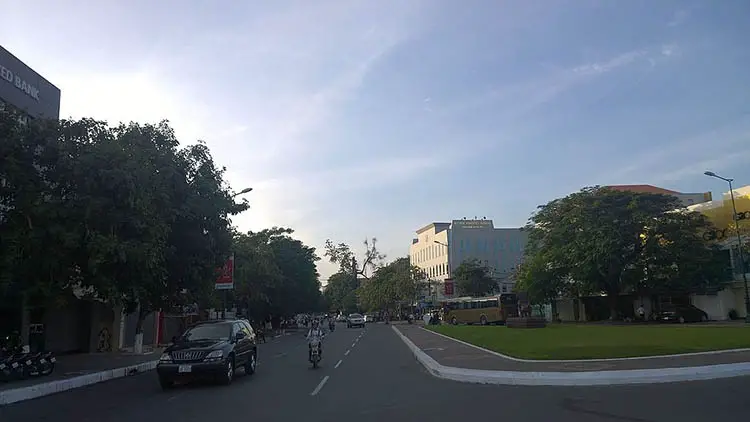 Situated just behind the Royal Palace, this is a quaint street to wander along and enjoy looking around a few unique stores. Definitely stop in Water Lily which offers stunning, handmade jewelry pieces, baskets, cabinets, hats, and bags. Wanderlust is another unique boutique store worth a look. Here you'll find a range of colourful cotton clothing and accessories.
Street 184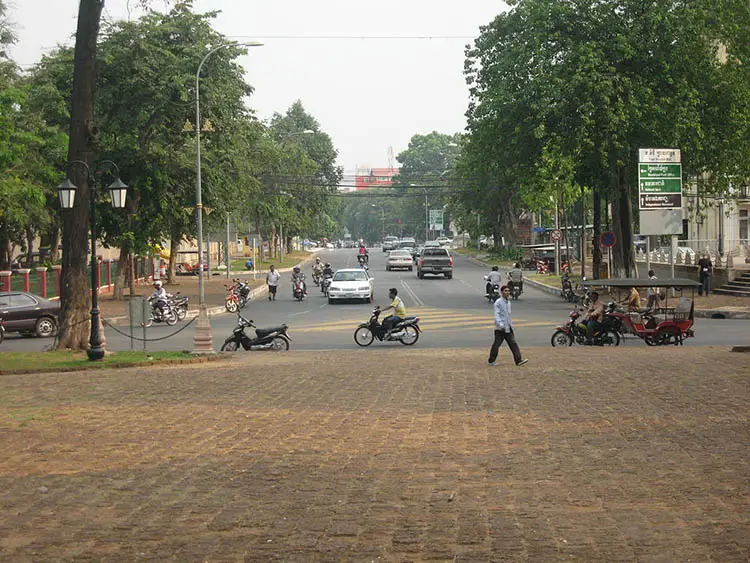 Street 184 between the Riverside through to Norodom Boulevard is a great place to wander down to see local artists and potters display their work. There's also a good few craft shops offering local Khmer silk, bags, and handmade souvenirs. Lotus Space offers beautiful handmade jewelry and original ceramics you will absolutely love. Each piece is inspired by Cambodian culture and made by either a Khmer or French designer.
Featured image by Radek Kucharski
Pin for later