Portland is not just a foodie town, it's THE best food town in America. Last year, Jetsetter named it America's Best Food City ahead of New York, San Francisco, and other large cities. Finance firm WalletHub has given it the same title the past 2 years, based on an online survey that ranked cities according to the breadth of cuisines, affordability, quality, and accessibility of its food.
No other city in the USA can boast as many farmers' markets, specialty stores, food carts, and food festivals as Portland does. 
This is due in part to Portland's many local farms and producers, which find their sustenance in Willamete Valley — a natural bounty most other cities don't have. PDX Eater says the valleys fertile farmlands give Portland chefs a vast arsenal of fresh, quality ingredients to play with, allowing them to craft the artisanal dishes at reasonable costs.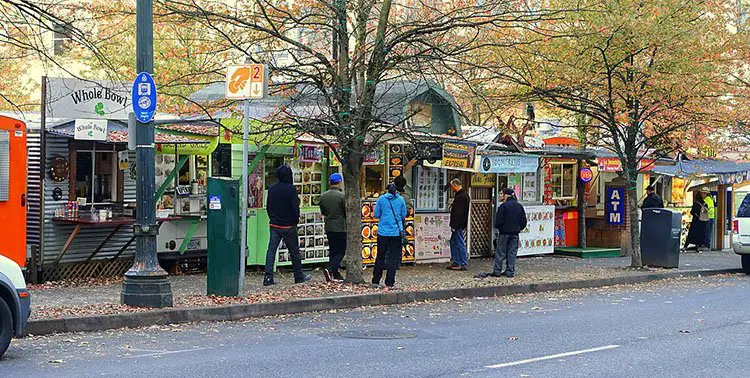 Portland's number of coffee shops, wineries and craft breweries per capita is unmatched. It also has its fair share of award-winning restaurants —  James Beard, the "Dean of American cookery" was born here, after all.
To enjoy Portland's eclectic mix of cuisine from around the world, we've rounded up a list of the city's top eateries and watering holes. Plus a few places to shop for designer goods, souvenirs, crafts, and other great finds.
EATS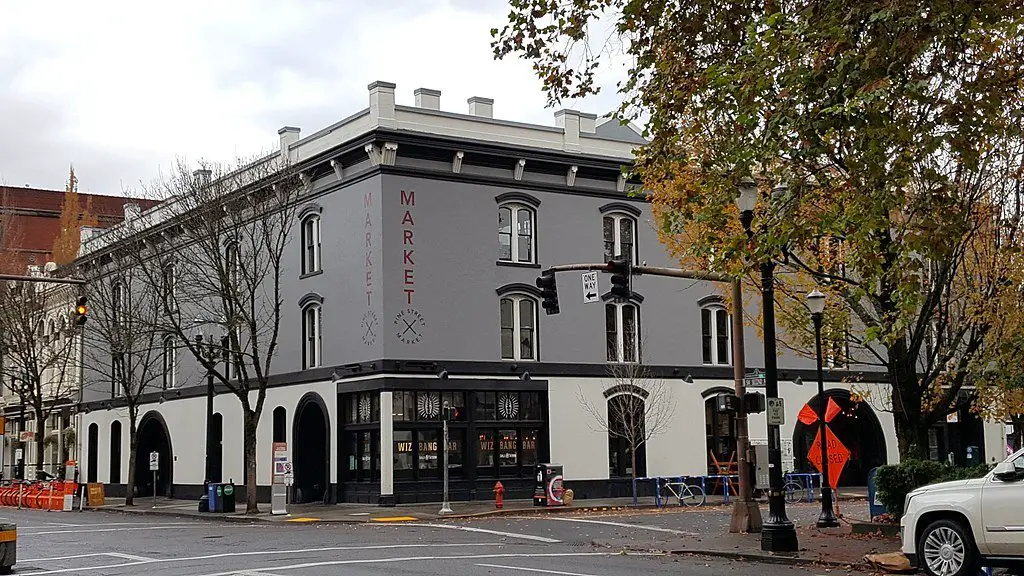 Pine Street Market is a modern, bustling food hall in Old Town with famous gourmet vendors. It boasts nine of Portland's best chefs and restaurateurs, all under one roof.
Stop by Salt & Straw for delicious, creamy ice cream with epic flavors; Brass Bar by Barista for roasted coffee and other specialty drinks, and the widely popular Langbaan Thai restaurant for a smokey twist on Korean BBQ.
Nearby, Voodoo Doughnuts and Stumptown Coffee are both Portland institutions.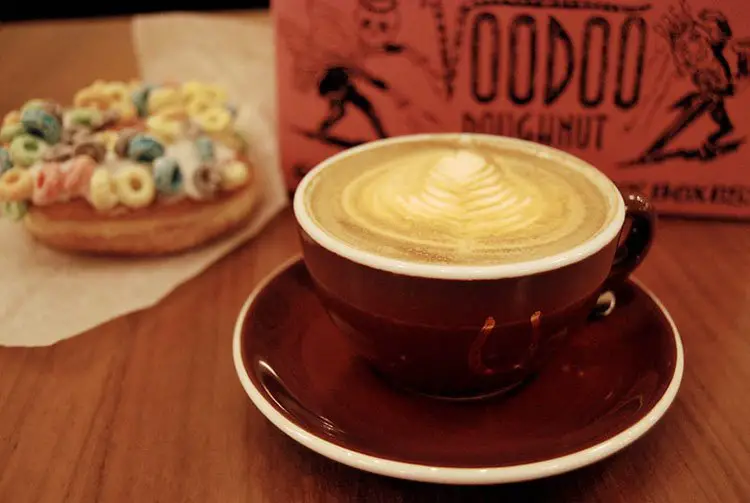 Portland's rich connection with Japan is also reflected in its restaurants. After getting 25 years of rave reviews in Japan, Tokyo-based restaurant Marukin Ramen now has two Portland locations. Its specialty handmade noodles and signature Hakata-style tonkotsu shoyu ramen are crowd-drawers.
Another acclaimed Tokyo ramen chain, Afuri, has chosen Portland as its first foreign outpost because of the city's soft water — it can absorb more flavor and makes their broth stand out. Try Afuri's delicate and refreshing yuzu shio ramen.
Boxer Ramen, with its playful shack decor, has 4 locations across Portland serving flavor-packed signature pork broths and unique Northwestern sides with a Japanese spin.  Save room for mochi.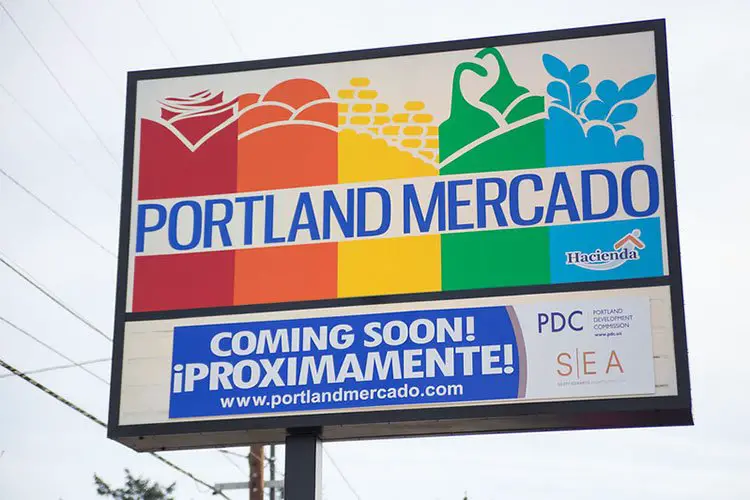 Portland has over 600 food carts featuring a wide range of eats. Portland Mercado is a colorful, open venue with more than a dozen Latin American food vendors, a neighborhood grocery, a coffee shop and a meat market. It has a row of food carts outside featuring dishes from 5 regions in Mexico, as well as Argentina, Colombia, Cuba, and El Salvador, each with distinct cuisines.
If you've heard or read about the Alder Street Food Cart lot, that's been closed already. Most of the well-loved carts have moved to the Pearl District, at the North Park Blocks. 
Look for Eggy Pocket — a savory, fluffy and crispy take on a crepe packed with an assortment of delicious meat fillings. For burritos, find the Fuego cart. If you want something heavier, The Whole Bowl dishes up a comforting mix of brown rice, black and red beans, avocado, cilantro, olives, Tillamook cheddar, sour cream, salsa and Tali Sauce.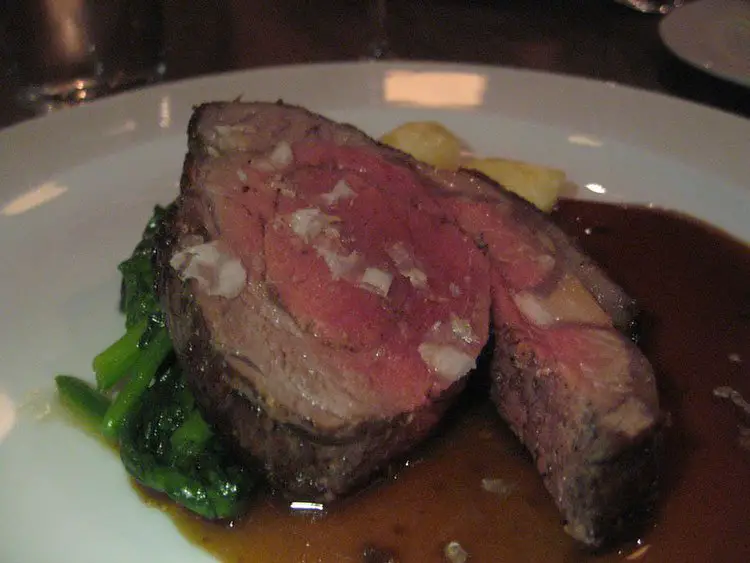 Over at Halsey Street, the award-winning Baerlic Brewing Co. runs a beer hall called Barley Pod, surrounded by 10 popular food trucks including Hapa PDX (Ramen), Namu (Korean/Hawaiian), Bam Pow! Burgers, Bing Mi (Chinese crepes) and Smakken Waffle (Dutch-style waffles) and Flew the Coop (southern fried chicken sandwiches).
Got up late? Good! Brunch is practically an institution in Portland. At the upscale Beast, James Beard award-winning chef Naomi Pomeroy whips up adventurous, meat-heavy, fixed-price meals. Off the Griddle is a great choice for tasty vegan, vegetarian & gluten-free brunches.  Hunnymilk offers two-course brunches featuring 1 sweet and 1 savory dish so you don't' have to decide. For some romantic British-Irish ambiance, go to Raven & Rose, a gastro-pub set in Victorian-era Ladd Carriage House. 
Feast Portland is an annual food and drink festival — the largest in the Pacific Northwest. It was cited by Thrillist as the best food festival in the country.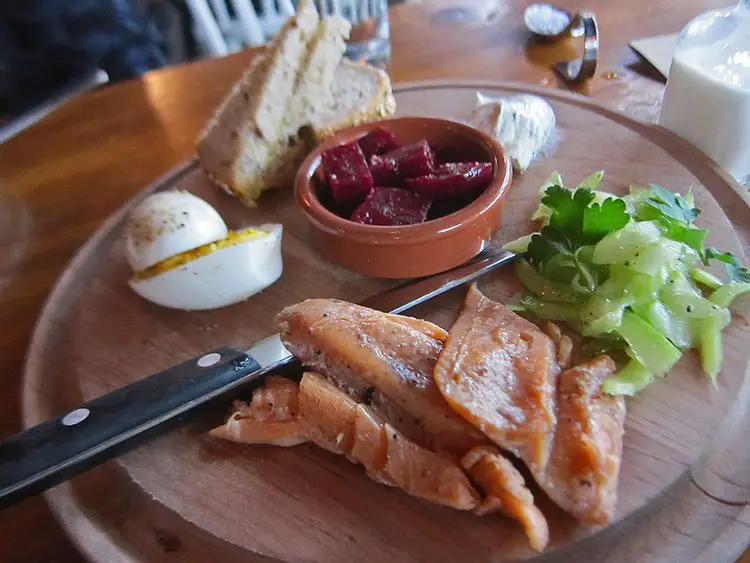 The farm-to-fork scene defines Portland's culinary scene, thanks to its close proximity to fertile farmlands. James Beard award-winning chef Greg Higgins, one of the pioneers of the farm-to-table movement, turns fresh, local, organic ingredients into classic Northwest dishes like the Dungeness crab and pan-seared scallop at his downtown restaurant, Higgins.  
Also downtown is Tasty & Alder, a modern steakhouse owned by renowned chef John Gorham. Creative seafood and meat dishes with international origins are served in small plates, paired with cheeses & seasonal sides.  
Trendsetting tavern Clyde Common, situated at the Ace Hotel, is a good hangout for handcrafted cocktails and Northwestern comfort food, served on communal tables downstairs.
For an authentic outdoor farm-to-table experience, try Field and Vine's farm dinners — hosted nightly with 6 to 7 courses. The ingredients are sourced straight from the host and surrounding farms.
DRINK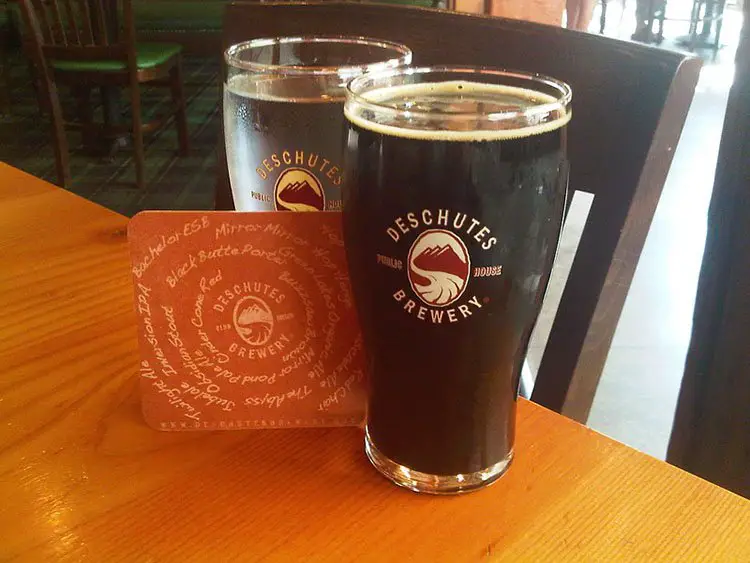 Portland's nickname is "beervana" for its vibrant craft beer scene, with over 75 breweries and counting. Deschutes Brewery makes its award-winning Black Butte Porter and other classic and seasonal brews on-site and serves gourmet pub grub in a converted auto-body shop.
Hair of the Dog's aged, bottle-conditioned beers have a strong cult following for their unusual flavors. Try Adam and Fred.
At Laurelwood Brewing, go for the award-winning Workhorse IPA and Free Range Red ale.
Hopworks Urban Brewery, headed by World Beer Cup champion brewmaster Christian Ettinger, has been heaping awards not just for their IPAs and pilsners but also their work in social and environmental sustainability. At North Williams, their bike-themed pub and beer-garden is an "eco-brew pub" — it has two stationary bikes that customers can use to help generate the building's electricity, 100% renewable.
BARS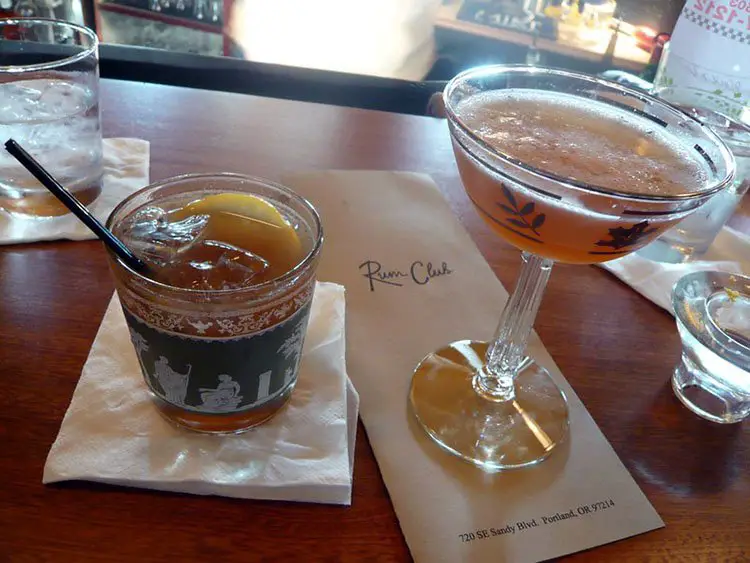 Rum Club is a cozy lounge with a chill vibe & one of the most extensive rum selections in town. Many of their cocktail ingredients are made in-house including mulled wine grenadine and a passion fruit syrup.
Urban cocktail bar Teardrop makes inventive cocktails with top-shelf spirits by talented mixologists in a chic, buzzy space. Food and Wine called it one of the most important cocktail bars in America.
Housed in the ground level of the Jupiter Hotel, Dougfir Lounge is a restaurant, bar and music venue with a modern log cabin decor. It hosts live music shows featuring mostly indie rock, punk, and folk artists on tour.
If you feel like going on an island getaway, check out Hale Pele, a Disneyland-like tiki bar with lots of rum, artisanal syrups, a themed menu and quite a bit of theatrics — a flaming cauldron, storm sound effects, and smoke from fog machines.
WINE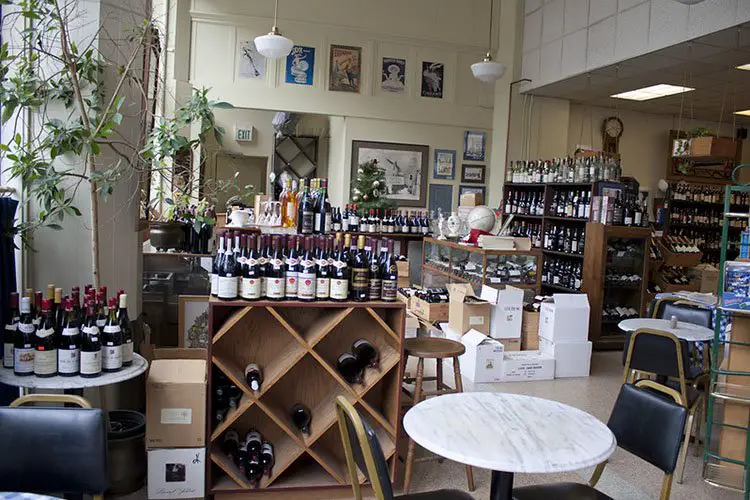 Just an hour from Portland, Willamette Valley is home to some of the world's best Pinot noirs. No wonder the city is teeming with wine bars, wine-focused restaurants and bottle shops.
Dame serves creative seasonal New American fare inspired by a global natural wine list. Cool, underground "wine cave" Les Caves is a literal cave, hidden behind Aviary Restaurant. They pour out rare & natural wines with limited snacks in an intimate, albeit den-like, subterranean setting. 
Portland Wine Bar and Winery Tasting Room specialize in locally sourced, handcrafted, small-batch wines from the Pacific Northwest. They offer daily tastings in their Pacific Building location along Yamhill Street.
SHOP
There is NO sales tax in Oregon — all the reason to go for some huge haul. 
From hand-crafted items to designer goods, Portland is a paradise for shoppers.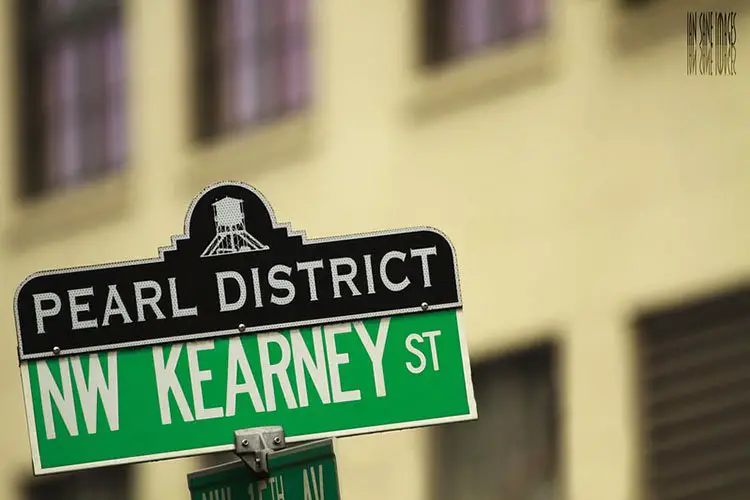 Pearl Street is the main shopping mecca with a wide range of shops. Don't miss Powell's City of Books, an iconic attraction plus many specialty and name-brand shops.
Also downtown is Pioneer Place, an upscale, urban shopping mall for big names like Louis Vuitton, Apple and Tiffany's. 
Nob Hill in the Northwest is a residential area lined with re-purposed Victorian homes, eclectic boutiques and restaurants.
Northeast of downtown is Lloyd Center, the largest mall in the state with 150+ stores.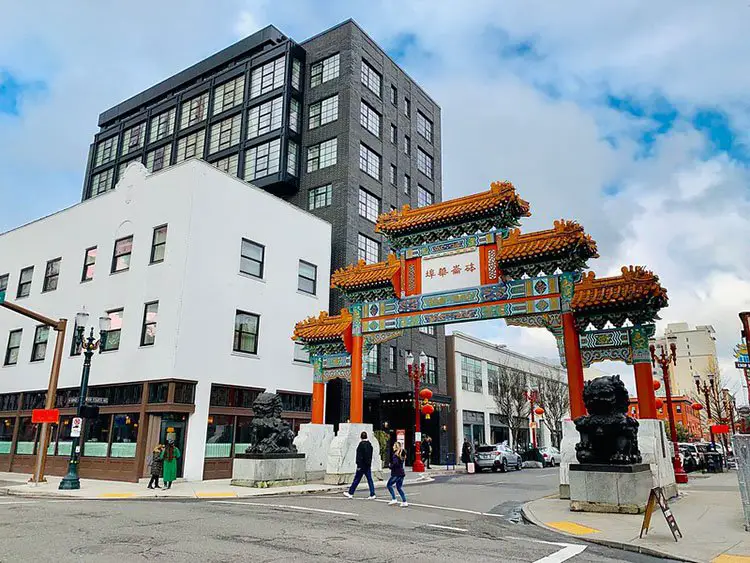 At Central Eastside, across Jupiter Hotel is the 811 building, an independent mall bustling with new and vintage stores — many selling local, handmade jewelry and knick-knacks by indie designers. There are also First Friday art exhibits,  rotating pop-ups and individual boutique events.
At Old Town Chinatown is the Portland Saturday Market, the largest continuously operated outdoor arts and crafts market in the country. Open Saturdays from March through December 24, it has entertainment, ethnic eats and more than 250 vendors – a great hub for locally made souvenirs.
Featured Image by josephmccowie
Pin for later