The ideals of the Slow Food movement have seeped into daily life in Piedmont, Italy.
The rhythm of my daily life has slowed from the frantic 'get everything done' mentality to a relieved breath of fresh air. I'm surprised that I can be relaxed and yet still active.
I can forgo 20 to-do lists and still accomplish important things in my day. Who knew? This is a sign that slow-paced Italy has gotten to me.
I have lived in Bra, a city in the Piedmont region, for almost one year, and I feel like life is moving at just the right pace.
Bra is the hometown of Slow Food founder and president Carlo Petrini, so it is only natural that this town, officially deemed a Slow Town, has seeped into my teeth and bones and forced me to reschedule my previously over-scheduled life.
You make also like: A Visit To Bra, Italy, City Of Raw Meat
During this year, I compiled a mental list of shops, bars, and restaurants that, if not directly connected to the Slow Food movement, are part of the manifesto of a relaxed, thoughtful and sustainable way of living.
'Sustainable' is a word now often applied to agriculture and energy; but it can also be applied to a lifestyle, one that you carry out daily without wearing thin by 4 p.m. or crashing every weekend.
So here are 10 places to discover Piedmont's slower pace in Pollenzo, Bra and Turin, with many more waiting to be discovered on your visit.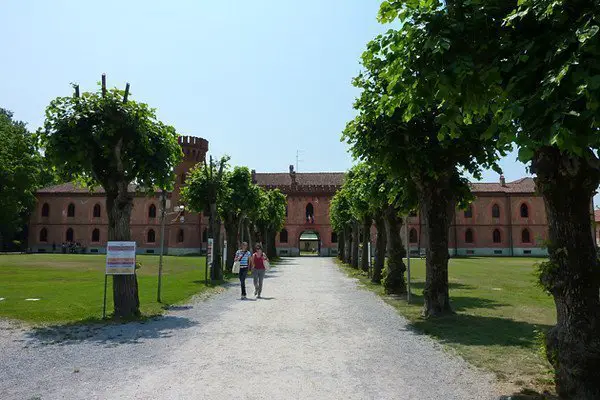 1. The University of Gastronomic Sciences
This Slow Food-founded university is 20 minutes away from Bra in Pollenzo. The rusty tomato-red brick summer villa of the royal Savoy family houses the classrooms, offices and library. Stroll over the green grounds, through the student garden and peek into classrooms. If you're lucky, you may stumble upon a wine tasting class.
2. Banca del Vino
Literally translated as "wine bank," this is connected to the university. It is a spacious wine cellar organized by Italian regions, and it presents wines that have attracted the attention of Slow Food. Tastings and tours are available.
3. Da Ale
While you're in Pollenzo, visit this bakery. Ale is the man behind every piece of focaccia integrale (whole wheat focaccia bread), Kamut corn and other daily bread specialties, as well as treats like biscotti and chocolate-pear muffins.
He obtains local ingredients and values the high quality of his slow-rise mother yeast products over cost. But don't worry – it is completely affordable. Just ask the band of students who go there daily at lunchtime and sweep the place clean of baby pizzette and hazelnut grissini.
4. Gelateria IGP
IGP stands for Indicazione geografica protetta, or Protected Geographic Indication. It guarantees that ingredients are of a specific region and of high quality. The ingredients are Piedmontese, and the flavor-packed gelati change according to the season. In the winter, a dark hot chocolate is sold in place of gelato.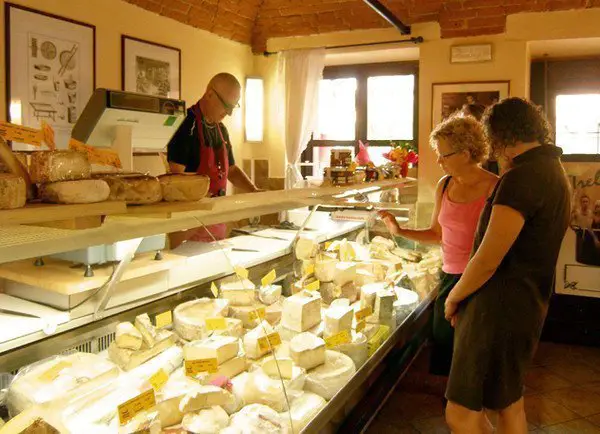 5. Giolito Formaggi
Fiorenzo Giolito is the charming man behind the name of this artisanal, mostly Piedmontese, cheese distributor. He and the other workers are more than happy to break off a chunk of Castelmagno d'Alpeggio or Braciuk for a curious cheese shopper.
Most of the cheeses are sourced from small, artisanal producers. An international display case holds Swiss, French, and cheeses of other countries. Italian staples from outside of Piedmont, like Parmegiano Reggiano, are also sold.
6. Osteria Boccondivino
The restaurant is Slow Food-certified and serves such Piemontese specialties as Salsiccia di Bra with carne cruda (raw meat) and lardo (thin strips of herb- and spice-cured lard); the transparent tajarin egg pasta with sage and butter; the grey rabbit of Carmagnola all'Arneis; and the panna cotta, a famous whole-milk creamy dessert.
To be able to have a Slow Food snail sticker on a restaurant, the guidelines include serving Presidia items, which are food products produced in a traditional and sustainable manner.
You may also like: Recipe For Panna Cotta
7. Aperitivo
Aperitivo is an ingenious Italian happy hour. It may occur before lunch with a glass of wine and several savory snacks; before dinner with an orange Spritz drink and more nosh-able fare like focaccia and finger foods; or it may go on all night long to the sound of music and a plate of food included with the price of just one drink.
8. Zenzero
This restaurant/bar combination serves artisanal, organic, and local food and drinks. Its atmosphere during aperitivo in the summer is especially relaxing.
You may also like: Hiking In Italy's Piedmont
9. Eataly
By now, you've probably heard of this Turin-based food store (there's one in NYC). The items sold come from big and small producers alike, with an emphasis on high quality and Italian tradition. Products earmarked as Presidia or with labels of origin (such as IGP or DOC) line the shelves.
In Turin, there is the big Eataly store outside of the city center with multiple levels and restaurants to boot; and a small extension is located in the city center.
You may also like: Turin: An Italian Chocolate Primer
10. Primo Senso
This food store and restaurant could be confused with the little extension of Eataly, because the layout and design are similar. Like Eataly, Primo Senso also emphasizes high quality, but 100 percent of its products are Piemontese.
Typical breads, meats, cheeses and many other items are sold here, as well as innovative products like artisanal beer (beer is not Italy's main selling point, which is why I deem it "innovative").
Grab a cappuccino or beer, relax, and chat with the friendly bartenders about the local products they offer.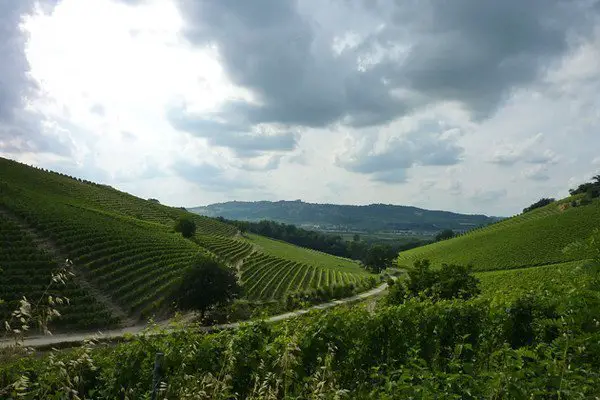 Piedmont is literally bursting with producers of biodynamic wine, small cheese farms, Slow Food open-air markets, and many a bar that successfully spins out a relaxing, intimate atmosphere.
In Bra and Turin alone there are other places that would fit in this list; just take a look at the Osterie d'italia 2012 Slow Food restaurant guide, for example.
You may also like: Awesome Things To Do In Capri, Italy
In order to sit down and slow down in just a few of these places, don't strive to see four major cities in ten or fifteen days, but explore one.
The longer you stay in a place, the more it grows on you and the more you discover.
Pin For Later