Chile's vineyards are part of the rising class of New World wines gaining prominence in the global wine market. But its vineyards and wine tours are not just for wine lovers.
Located an hour away from Chile's capital and on the way to the famous port city of Valparaiso, the Casablanca Valley is one of the top wine regions in the country, with diverse vineyards.
With numerous wine tours available and many individual vineyards, I've put together my favorite parts of my day trip through the region.
#1 Visit Emiliana Vineyards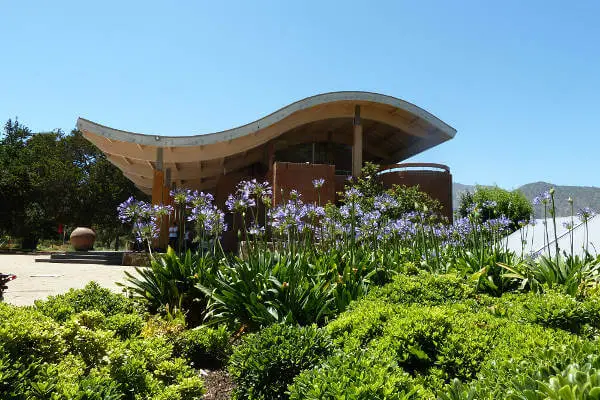 Emiliana is the largest organic vineyard in the world, and they're very happy to share their beautiful vineyard with the public. The vineyard has regularly scheduled tours in English and Spanish. The tours focus on introducing the various elements that help make the farm organically viable.
Using a variety of flowers and plants to attract the right insects, as well as raising a host of animals (pigs, dogs, alpacas, etc), visiting Emiliana was like visiting a farm rather than a vineyard. This is definitely a family friendly place. The tour guides introduce each plant, each insect, each animal, and are especially encouraging of questions. I wish I had brought a notebook to take notes on how all the different elements work together to protect and grow the best grapes.
They also teach you how to distinguish between the different types of grapes they plant, although the tour does not include anything on how wine is made. For that, you would need to visit a different vineyard!
For the winos or foodies, it wouldn't be a wine tour without wine tasting at the end, combined with optional bites. There is a large range of wines that you can taste, and with options to add cheese or chocolate as tasting pairings. There is also a café and wine shop on the bottom floor of the building for those who need a quick snack, caffeine fix, or souvenirs. Besides wine, I walked away with organic honey and olive oil from their farm!
You may also like:
#2 Dine at Tanino Restaurant, at Casas del Bosque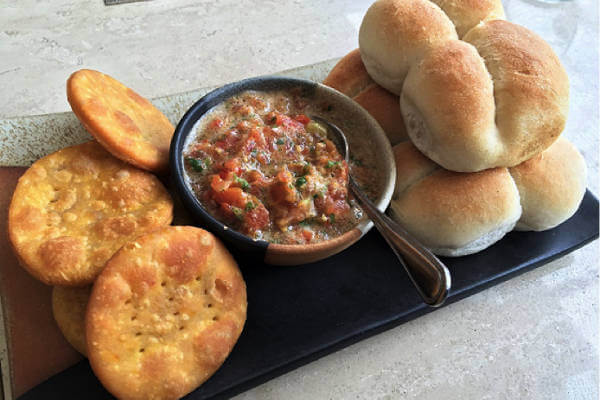 Another vineyard, Casas del Bosque has a comfortable one-story ranch feel to it. Home to one of most well regarded restaurants in the Casablanca Valley, Tanino was absolutely amazing. There is both outdoors and indoors seating, and the restaurant thoughtfully provides blankets on request if the weather is a little chilly outside.
Besides a comprehensive wine list largely constructed from their award-winning wines, Tanino has an extensive food menu as well. You can definitely see the time and effort the kitchen team put into each dish – their own twists on salsa, bread, tartare, etc. We had ostrich tartare in our appetizer sampler, a first for everyone in the group. There is a balanced mixture of seafood (given how close they are to the ocean) and land animals, as well as vegetarian options.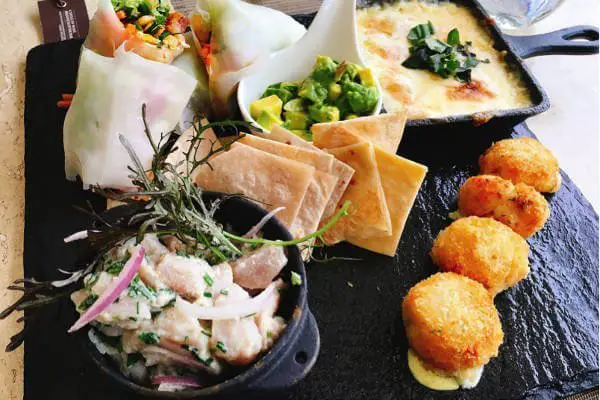 As with the other vineyards, Casas del Bosque also has various wine tours, a wine and souvenir shop as well. I didn't personally do the tour, but the grounds were beautiful as well.
#3 Casona Veramonte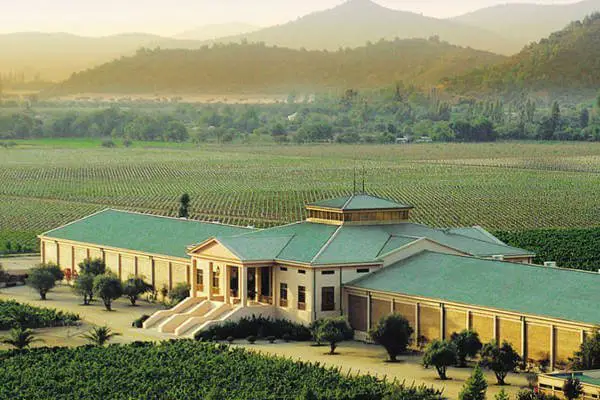 The third vineyard we visited in Casablanca, Veramonte also seemed to be the grandest scale. There is an extremely large and grand building, with wine production on site. The vineyard looks incredibly beautiful from the building.
We only did a tasting there, as we had limited time. However, the vineyard offers full tours, including walking through the wine production process. There are also more specialized tours: hiking to a viewpoint, and cycling through the vineyards. I wish we had time to cycle!
You may also like:
How to access to Casablanca Valley
There are a variety of ways to visit the various vineyards in the Casablanca Valley. A quick Google search will yield a comprehensive list of English / Spanish speaking wine tours on offer, which you could choose to join. Most of these will leave from Santiago and travel to Casablanca for a day.
For those who prefer a more tailored experience, there are also websites where you could hire a personal guide and driver for the specific vineyards that you prefer to visit. Obviously, this would be a pricier option. There are websites available with reviews on the guides.
We chose to hire only a driver for the day in a van to fit all 7 of us. The cost was less than $100 a day in total, with a little tip on top. We made our own vineyard reservations and arrangements, but our driver was wonderful. This would probably be my best recommendation for getting around the Casablanca Valley! Each vineyard has their own tours, and the majority of their websites have English versions, so the guide is not entirely necessary.
Pin For Later