Bacolod City is known as the City of Smiles and is the site of one of the Philippines' most famous festivals, the Masskara Festival. The Masskara Festival is a joyous celebration similar to Mardi Gras and features a kaleidoscope of celebration, music, and vibrantly colored masks. For foodies, Bacolod City is also known as the Land of Sweets. Do I have your attention now?
Bacolod City is located in the province of Negros Occidental, Visayas. Besides its famous Masskara Festival, Bacolod City is also known for its sugar cane industry. Based on that, you can surmise where the city's specialty lies when it comes to delicacies. 
So, join me in this sugary journey into the best delicacies you should try in Bacolod City. The City of Smiles is a certified food haven that offers a wide variety of dishes to satisfy your palate. 
The Top 8 Delicacies You Should Try in Bacolod City
In this list are all the dishes that are synonymous with Bacolod City. Expect sweetness galore and some truly mouthwatering cuisines that will fill your tummy and leave you with a nice content smile on your face. 
Chicken Inasal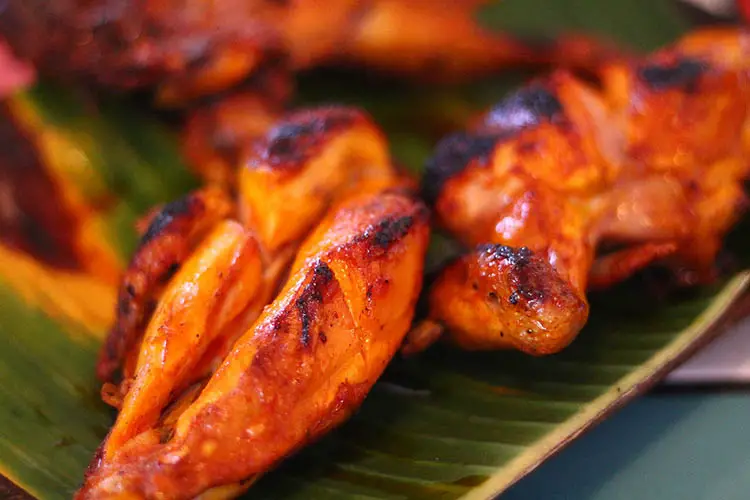 Before unveiling Bacolod City's mouthwatering sweets, let us go through all the main course-worthy dishes. The first and most famous of all is, without a doubt, the Chicken Inasal. The Chicken Inasal is one of Bacolod City's signature cuisine and is a must-try if ever you are in the City of Smiles. 
Chicken Inasal is made by marinating chicken in a mixture of calamansi, coconut vinegar, pepper, and annatto (a condiment made from Achiote tree seeds). The marinated chicken will then be grilled and basted until cooked. 
You get a grilled chicken that is bursting with flavor and packs a satisfying zest. To fully immerse yourself with Chicken Inasal's full potential, don't forget to use the calamansi, soy sauce, vinegar, and chili mixture as its dip. I recommend going to Manokan Restaurant for the best Chicken Inasal in the city. 
Chicken Inasal is extremely popular, and there is a fast-food chain in the Philippines called Mang Inasal that serves this classic Bacolod dish everywhere in the country. 
Kansi
Another popular must-try dish in Bacolod City is the Kansi. The Kansi combines two popular Filipino dishes, bulalo (beef soup) and sinigang (native sour soup). Kansi is not as sour as traditional singang. Instead, it features a mild sourness that balances out the thick broth. This beef dish also incorporates bone marrow with a rich and slightly sweet taste. 
The Kansi is sought-after in the region during the rainy days and is a classic and beloved dish in Negros Occidental province. However, if you want to go with this savory, sour beef soup, I recommend Sharyn's Cansi House in Bacolod City for what is generally considered the best-tasting version.
K.B.L.
K.B.L. is another classic Negros Occidental dish that incorporates kadyos or pigeon peas, baboy or pork, and langka or jackfruit as its three main ingredients. This blend of different flavors is a favorite in Bacolod City and is another unique must-try dish if ever you are in the region. Natives from the province will often seek out K.B.L. as it is a taste synonymous with their hometown. 
If you want to try this beloved comfort food of Bacolod City, seek out Sandok Comfort Food Restaurant, which offers one of the best K.B.L. in town. 
Piaya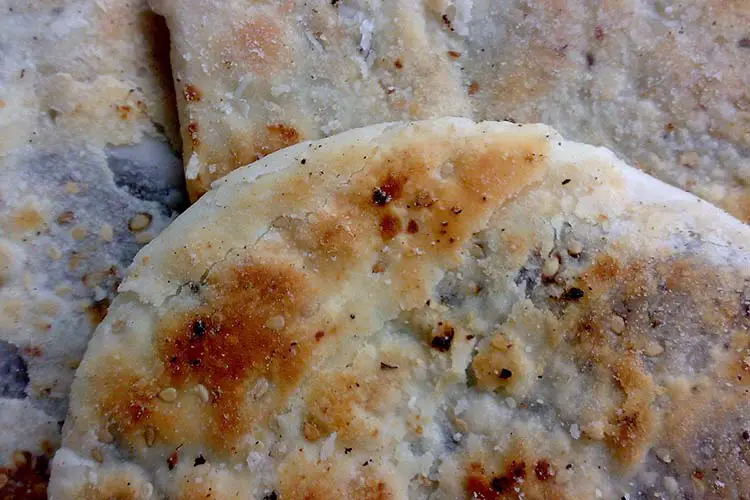 Now, let's go over the best and most sought-after sweet delicacies of Bacolod City, shall we? But, first, allow us to begin with one of their most popular pasalubong or souvenirs, the Piaya. Piaya is a flatbread with muscovado sugar as its filling. Muscovado is unrefined sugar with a more earthy flavor than granulated sugar. 
Piaya is one of Bacolod's most famous souvenirs, and arriving at the Silay-Bacolod Airport will highlight this fact as the place is filled with stalls that sell piaya, among other Bacolod favorites, to visitors. Moreover, you can tell who came from Bacolod City as they usually have a handful of boxes of different delicacies from the city's famous BongBong's Pasalubong Center or Merczi's.
Piaya also comes in different versions, such as ube, mango, and thinner variations akin to wafers. 
Barquillos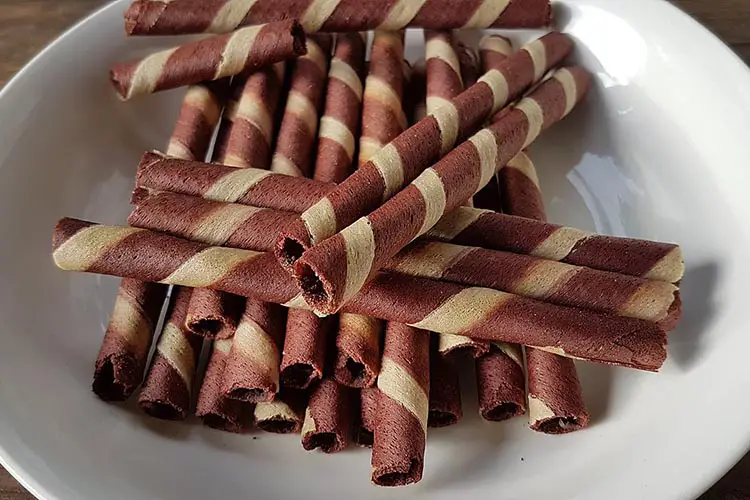 Barquillos is another popular delicacy from Bacolod and is a thin, crunchy wafer roll that is often partnered with ice cream. Like Piaya, Barquillos in Bacolod come in a wide range of flavors such as strawberry, ube, mango, pandan, and chocolate. 
You can find Barquillos in stores around the city and airport. Specifically, you can drop by BongBong's, Merczi's, and Sugarlandia if you want to purchase in bulk, as stores in the airport sell these at a higher price. 
Guapple Pie
Guapple Pie is, you guessed it, a pie made from two different fruits – specifically, guava and apple. Surprisingly, guava and apple complement each other's flavors incredibly well. The crunchy, flaky, and buttery taste of the pie crust is accentuated by the balanced sweetness of the guava and apple filling. 
Despite what you may think, a Guapple Pie is not as sweet as you think. Instead, it hits that sweet spot, no pun intended, that prevents it from being too overwhelming for your taste buds in terms of sweetness. 
I suggest buying Guapple Pie from the inventors of this unique pastry, the El Ideal Bakery. 
Half-Moon Cakes
Half-Moon Cakes are sponge cakes filled with delectably sweet egg custard. Each bite of this fluffy pastry is simply heaven with an explosion of creamy sweetness designed to delight your taste buds. Half-Moon Cakes are a specialty of Pendy's Restaurant and can be served as dessert or snack (perfect with a cup of tea). 
Similar to our next entry into this list, these Half-Moon Cakes are highly addictive, and you will most likely be craving more afterward. 
Napoleones
Finally, we get to the grand finale. A personal favorite and a must-have whenever I visit Bacolod City, Napoleones is a pastry dessert made from thin slices of flaky dough infused with custard filling and topped with a coating of glazed sugar. Simply typing about it is making me crave for one right now. 
Besides the Piaya, Napoleone's is another must-buy souvenir in the City of Smiles. It is also a perfect companion with a hot cup of coffee. The delectable sweetness complements the coffee's bitter flavor. If ever you are looking for the most satisfying delicacy to satiate your sweet tooth, look no further than a slice of Napoleones.
Suppose ever you are interested in visiting the beautiful City of Smiles. In that case, you might want to check out this Private Tour package that pretty much covers all the famous destination spots and caps it off with a visit to one of the city's most renowned souvenir stores.