Neither the food in Australia nor the words used to identify it are as straightforward as you would think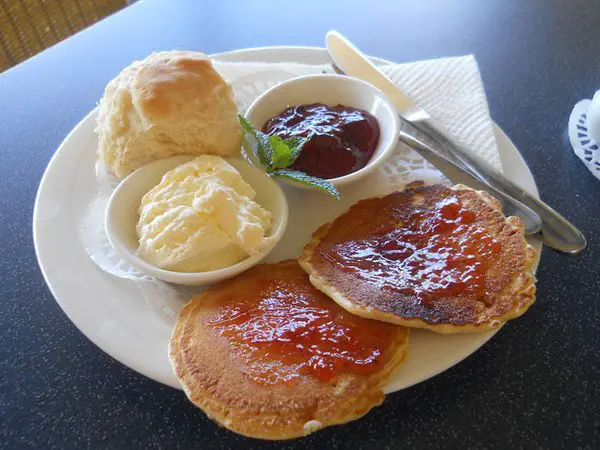 When traveling I love trying out local delicacies, from homemade wines and liqueurs to hand-crafted cheeses and chocolates.
I find it so interesting (and scary!) to choose dishes from a menu I can't read; I am often surprised but rarely disappointed.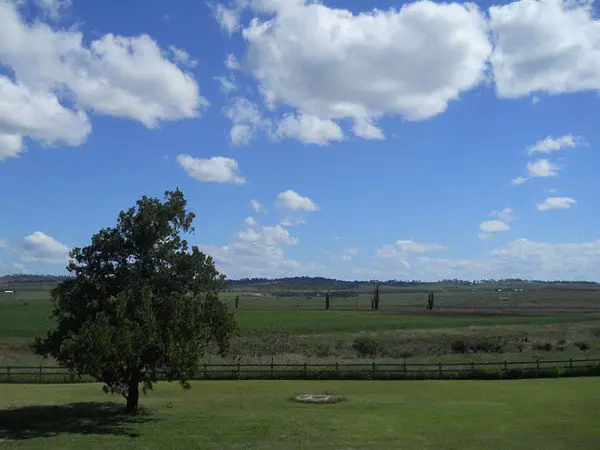 I thought ordering food in Australia would be easy. However, even though English is the native language, it wasn't long before my friends had to buy me my very own Aussie dictionary, just so I could figure out what on earth was on the menu!
A sample menu of traditional Australian food may include brekky, sangers, dampers, and pikelets
Brekky I recognized as "breakfast" – all that BBC America watching finally paid off – but as for the others I had no clue.
Finding this hilarious, my Aussie pals decided I had to discover these mysterious items up close, so on a bright sunshiny afternoon my friend Robbie and I went off to Eliza's Cafe at the Glengallan Homestead and Heritage Centre.
Eliza's is named after Eliza Deuchar, wife of John Deuchar who built the sprawling Glengallan Homestead near Warwick, Australia in the 1860's. Eliza was known for her lavish parties and warm-hearted hospitality, and that spirit continues in the cheery service and quality offerings of the cafe.
Everything is made from scratch at Eliza's, including the aforementioned sangers, dampers, and pikelets. This makes for a bit of a wait since items aren't made until you order them, but it is well worth it.
Turns out sangers are sandwiches. Eliza's version is a rib fillet topped with caramelized onion, fried eggs, a pineapple ring, and melted cheese.
While that sounded scrumptious, I wanted to try the homemade baked goods including tender, fluffy scones served with jam and cream.
I discovered that pikelets are an Aussie version of pancakes. They were lovely topped with even more jam and cream.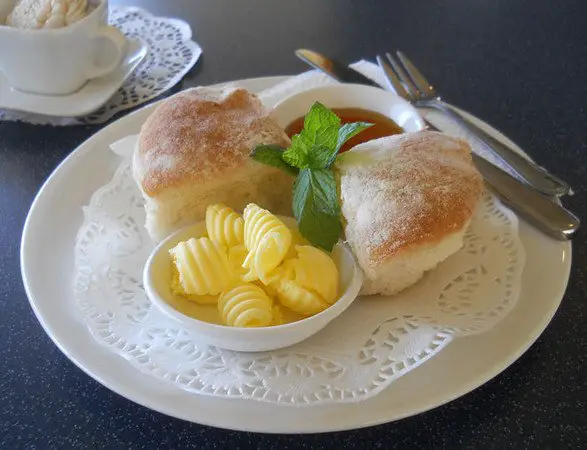 Dampers are a type of Aussie bread with an interesting history. According to Robbie, dampers were made by "swaggies and bushmen" who roamed Australia and generally cooked their meals over an open fire. They'd whip up a batch of dough, put it in an iron pot with a fitted lid, set the pot on piping hot coals and shovel more coals on top to create a miniature oven.
The modern Aussie cook uses an electric oven instead, and serves the warm dampers with butter and golden syrup.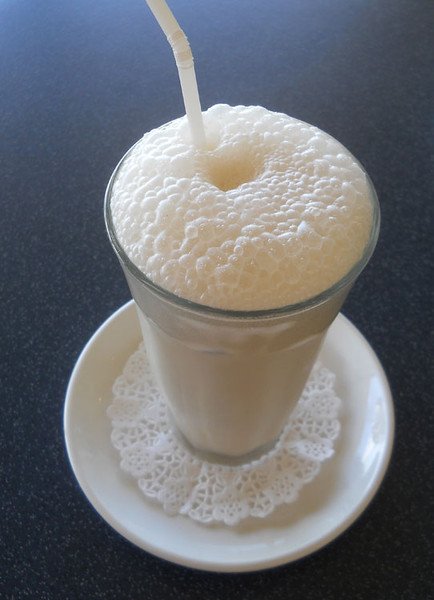 I washed all that goodness down with one of my favorite Aussie beverages: an iced coffee. It's nothing like the plain coffee with ice cubes we get here in the States. Nope -instead you get a towering confection of coffee, milk, ice cream, whipped cream, and chocolate syrup.
If only all language lessons were this enjoyable.
Pin for Later