Located in the foothills of the great Appalachian Mountain chain, Chattanooga, TN has everything it needs to appease the appetite of all who come to this historically rich and modernly chic town. Chattanooga has experienced the bloody battles of the war to the rise of the industrial age and now to have become an epic center for tourism and sports events.  
Boasting the largest freshwater tank in the world, the Tennessee Aquarium sits in the Downtown Riverfront location which is bursting with shopping, eateries, dining and a local market. Just a short drive or walk from Downtown Riverfront is the Bluff View Art District that hosts quaint historic architecture and fine dining, specialty shopping, and the grand Hunter Art Museum.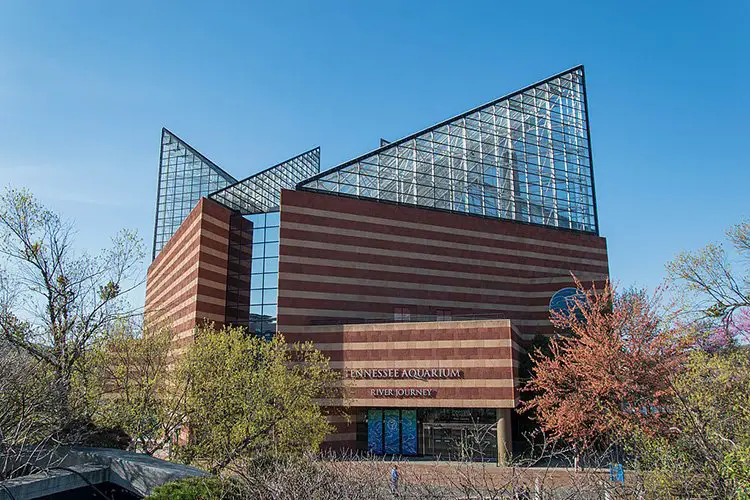 Located on the Southside of downtown Chattanooga is the famous Chattanooga Choo Choo where you can see historic rail cars and get some dance moves on the ice skating rink that is open during the winter months.
Chattanooga offers lovely areas of walkability and biking along with all the hospitality a southern town can offer. To accompany this wealthy array of activities and events, Chattanooga also presents travelers with a list of chic hotels and historic inns that provide a new and unique experience at every visit.
Snazzy Places To Stay In Chattanooga
The Read House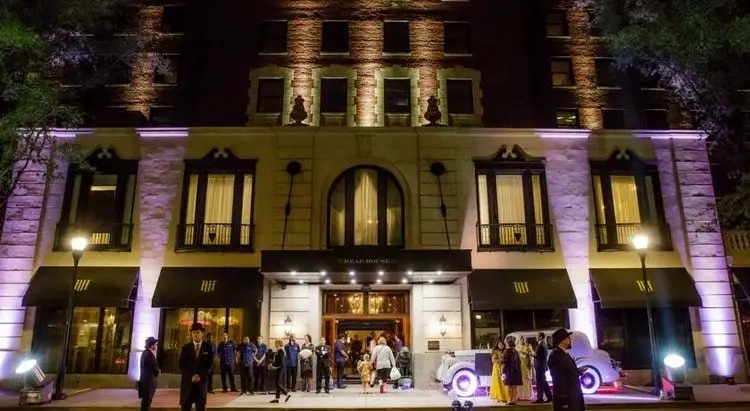 The Read House has been a long-standing hotel in Chattanooga since 1872. The rooms are small but luxurious and modern while maintaining a 1920's aura. If you are brave, spend a night in room 311 where Annalisa Netherly was decapitated in the tub from a jealous lover. The room maintains the exact decor as on the night she died. The Read House has been voted best hotel on TripAdvisor.
Chattanooga Choo Choo Hotel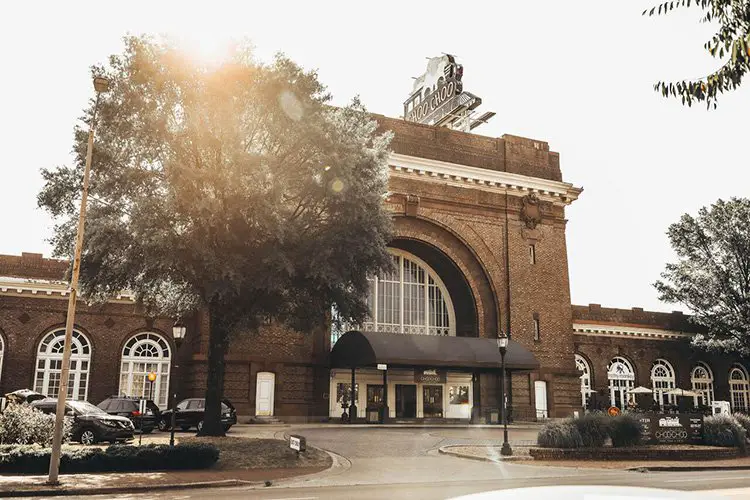 You are completely allowed to hum Glen Miller's Chattanooga Choo Choo big band hit as you walk the gardens around the historic hotel. Dating back to before the Civil War, the station survived demolition and became the grand old hotel it is now.
Enjoy the trendy coziness of spending the night in the Pullman Train Car rooms after pouring your own beer in the American Draft beer hall.
The Chattanoogan Hotel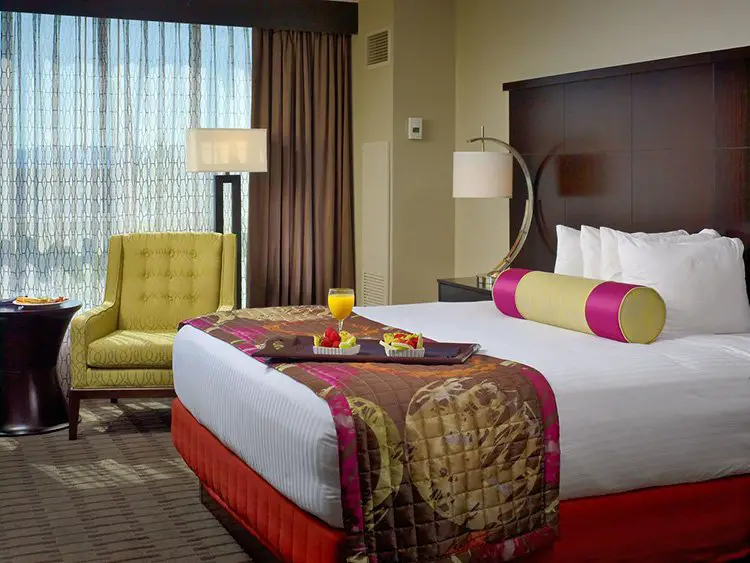 Elegance simply. Located conveniently on Downtown Southside, The Chattanoogan pampers their guests with gloriously elegant decor, three onsite fine dining restaurants, and a self-indulging spa.
The Edwin Hotel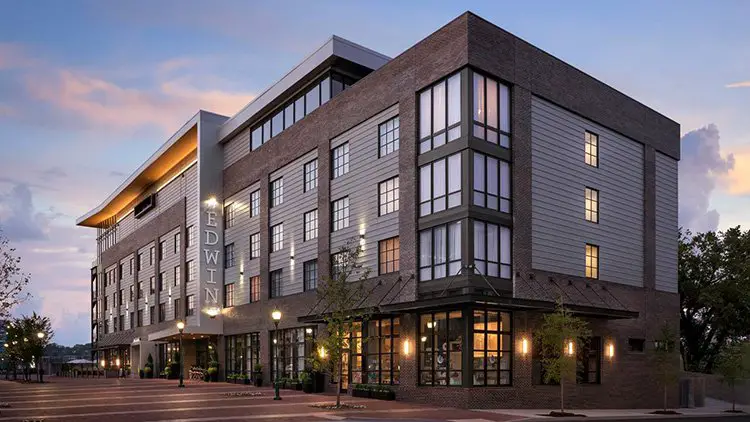 Located brilliantly across from the 12-mile biking/pedestrian path, The Tennessee Riverwalk which ambles along the Tennessee River and connects to local attractions such as the TN Aquarium and The Hunter Art Museum, this hotel oozes upscale. Due to the great location, this hotel is surrounded by shopping and restaurants all within easy walking distance or biking.
Moxy Chattanooga Downtown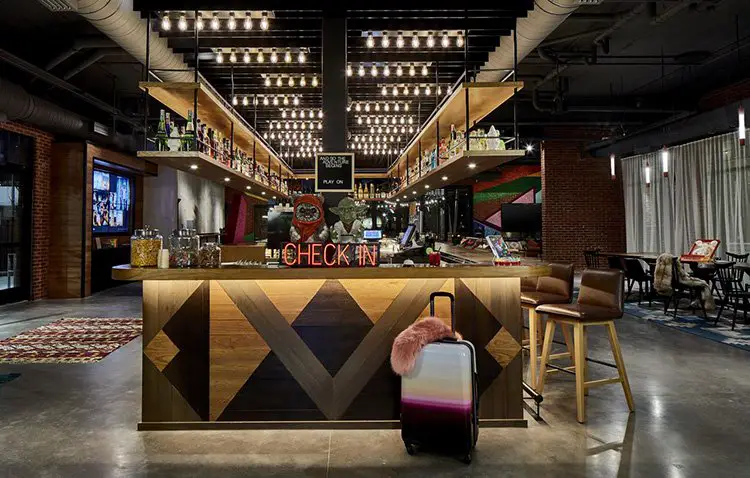 This hopping boutique stay hosts vivid and quirky rooms for its guests, a gym, and a real play-and-be-happy environment. I mean, how cool is it to be handed a free hello cocktail as you check into this trendy hotel.
Mayor's Mansion Inn B&B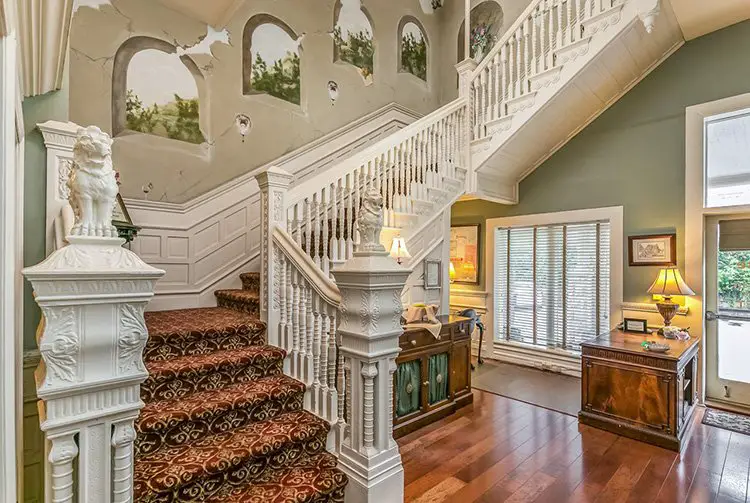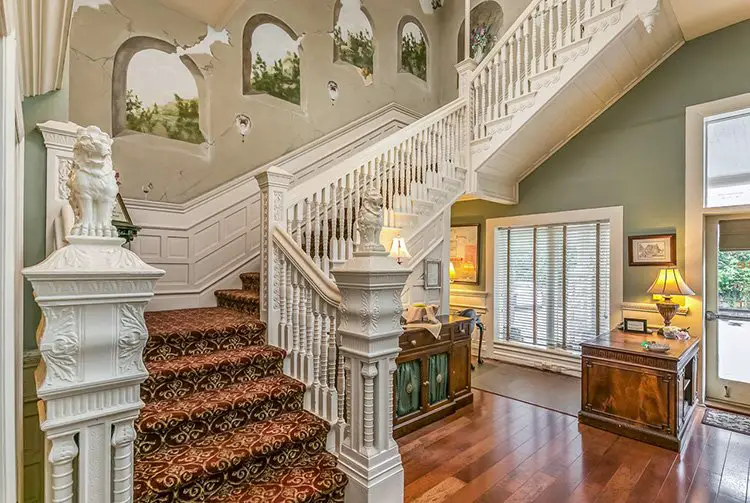 Travel back to 1889 as you take a step into this stately historic inn seeped in southern Victorian charm and elegance. Here you can enjoy fine Victorian antiques, an incredible three-course breakfast, and locally blended dark coffee that will keep you charged for a full day of sightseeing.  
Bluff View Inn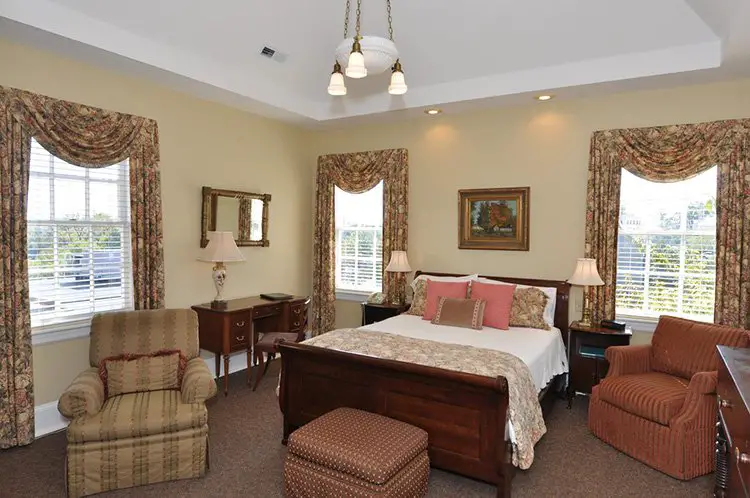 Wow, an Inn with a view. Located in the super-popular Bluff View Art District overlooking the Tennessee River, Bluff View Inn offers an exceptional stay especially for weddings, family reunions, and any other social or business events. This astounding turn of the century inn offers its guests a choice of three cozy homes to choose from, each with their own pleasing style and features.  
 The location of this Inn is just about perfect as shops, dining, the TN Aquarium, Southern Belle Riverboat, Hunter Art Museum, Walnut Street Bridge and really, just about everything Chattanooga has to offer is spread in a lovely easy access network at the foot of the bluff this inn sits atop.
Bode Chattanooga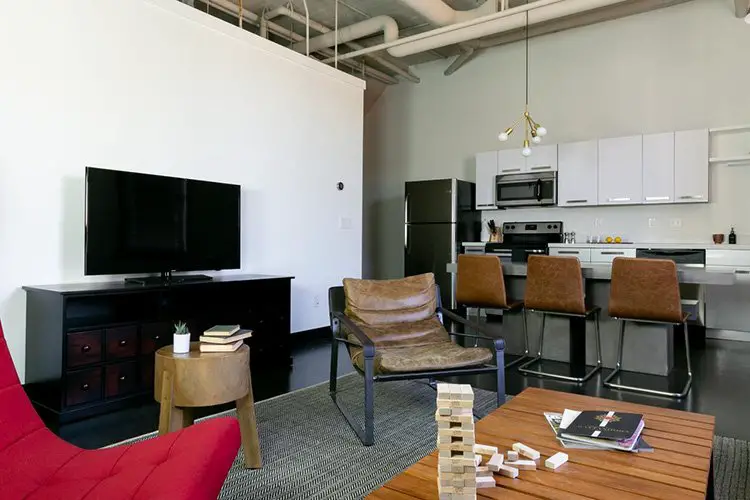 For those who enjoy an industrial modern vibe that combines the new with the stylish old, this is the stay for you. Bode is located about halfway between the TN Aquarium and The Choo Choo in downtown Chattanooga, allowing numerous shopping possibilities and dining along the way. Extended stay options are available for those who just can't get enough of this city.
The Dwell Hotel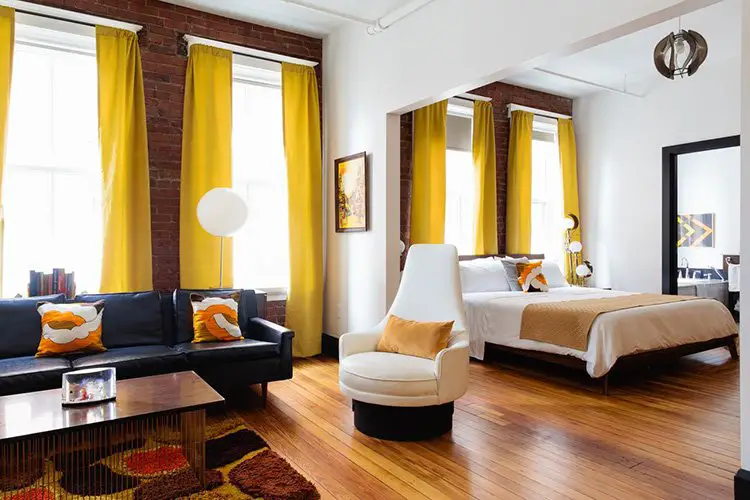 This stay offers a true quaintness that only a brick and limestone dwelling can. Centered superbly in the downtown area, this retro hotel is a visual delight. Labeled as "swanky", this boutique hotel gives it's guests the fun experience of choosing amongst 16 rooms heavily decorated in different themes. Browse through selections that range from the Tiki Suite to the Puzzle Suite to the Europa Suite and many more in between.
This stay is truly a gotta see.
The Crash Pad: An Uncommon Hostel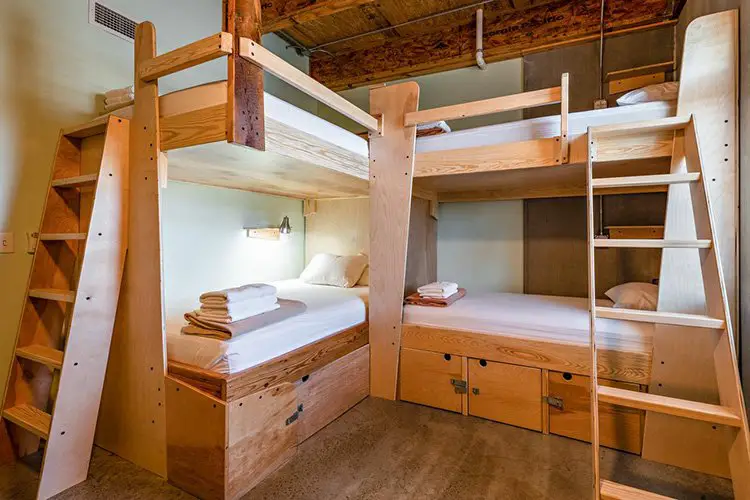 If you have ever wanted to experience luxurious, handcrafted bunk beds, the Crash Pad is your place. This is a bunking in style stay with an awesome staff whose main goal is to make you feel at home. This hotel is located in the Southside Historic District in the vicinity of the Choo Choo and not far from the Chattanooga Market.
TreeTop Hideaways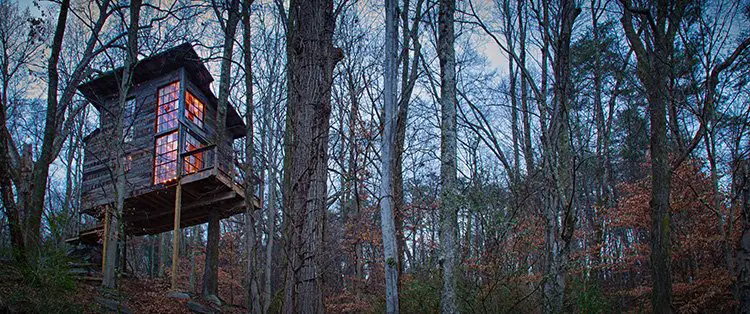 Read Reviews On TreeTopHideaways.com
TreeTop Hideaways is a boutique hotel nestled in the rich forests of Lookout Mountain just minutes from Chattanooga. Sitting like a bird's nest looking out over nature, you will not need a TV, which is great because there are none available here. What is available then you might wonder.  
Treetop Hideaways offers a choice between The Elements Treehouse, a spa-like room with heated floors and a heavenly rain shower, and The Luna Loft Treehouse, a barn style room featuring reclaimed wood, huge windows, and a whiskey barrel shower.  
And just to make your perfect stay even more perfect, enjoy the peace of nature while sipping on the complimentary wine, coffee, and tea provided by this truly exceptional hotel.
Chanticleer Inn B&B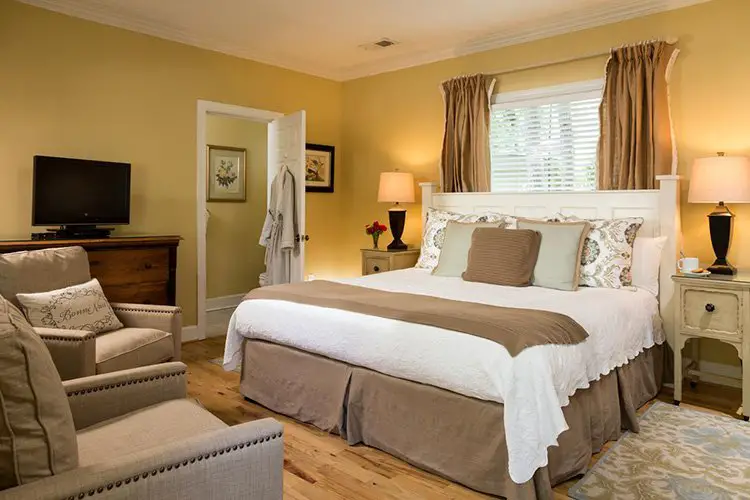 Hospitality is at its finest at this beautiful stone B&B located on Lookout Mountain near the popular attractions of Rock City, Ruby Falls, and Cumberland Caverns. Just ten minutes from downtown, Chanticleer B&B is one of the most romantic places to stay in Chattanooga with whirlpool tubs and in-room fireplaces. Be sure to bring your binoculars and watch the birds and wildlife from the stone patio as you enjoy a hearty breakfast topped off with locally roasted coffee and an impressive selection of teas.
St. Francis Cottage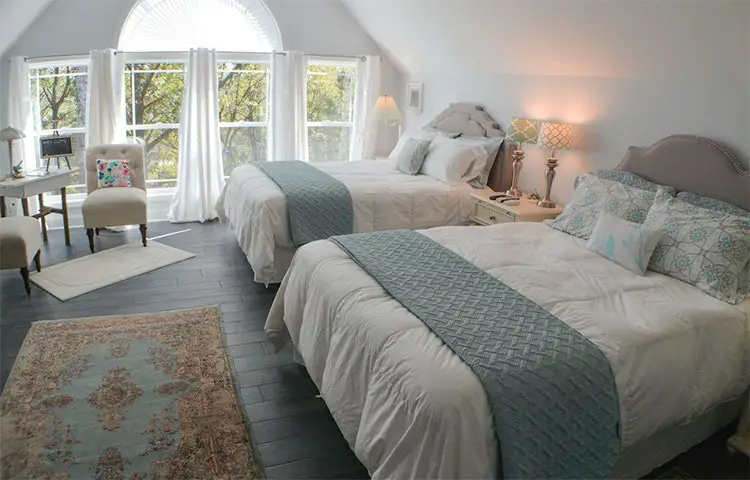 Nestled on an old homestead near the popular shopping mall at Hamilton Place, St. Francis Cottage allows guests to wander about on acreage brimming with organic herb, flower, and vegetable gardens while unwinding in the serenity of nature. Wake to the smell of organic coffee brewing and breakfast cooking while your biggest dilemma is to decide if you are going to eat in the dining area, the garden, or just sit on the deck with the hardwoods.  
The Westin Chattanooga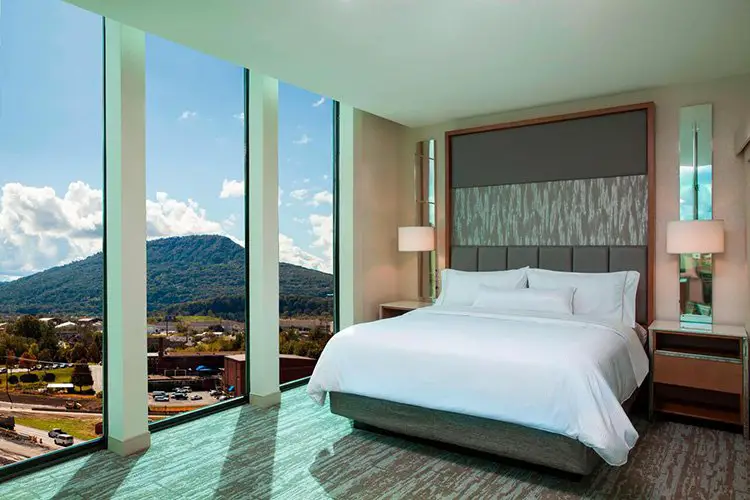 The Westin appears as a huge shiny gold nugget sitting in downtown Chattanooga and offers a rich experience once you pass through its doors. Be sure to book an in-room massage before heading to the heated rooftop pool surrounded by lounge chairs and cabanas and, of course, a bar. The rooms' floor to ceiling windows entices you to enjoy the sights of downtown with looming mountains in the background. Enjoy gourmet dining on the 10th floor before cozying up in your private room to a welcoming fire in the fireplace.
Riverview Inn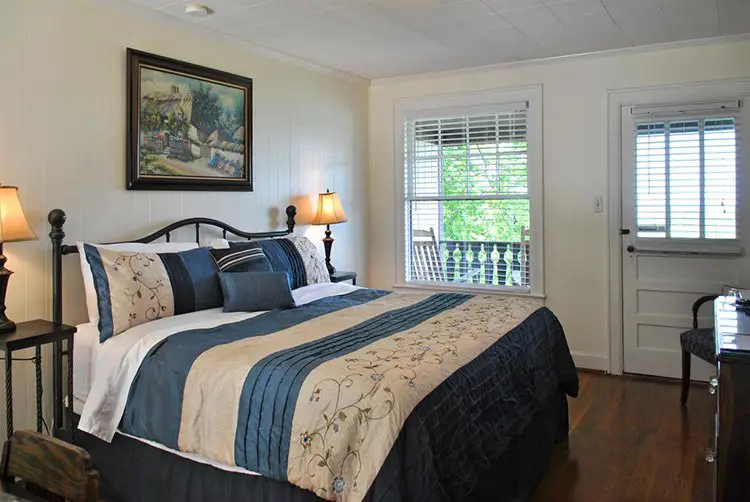 This enchanting boutique hotel sits on the side of scenic Lookout Mountain with views of the valley and surrounding mountains. You are greeted each morning with a delicious hot breakfast before hitting the heated saltwater pool overlooking the valley for a refreshing exercise. This hotel offers evenings of sitting around a beautifully designed stone fire pit where smores are as complimentary as gazing at the twinkling lights of the city below. Weddings, holidays, reunions, etc… are welcome and guests can head on out to Rock City, Ruby Falls, Reflection Riding as well as many other attractions. 
Featured Image by Wikimedia Commons
Pin for Later