You may have already discovered CLC World thanks to its incredible collection of hotels and resorts in sun-blessed locations such as Spain's Costa del Sol and Tenerife and Turkey's sparkling Aegean Coast.
What you may not realise however, is that the CLC World experience also extends to the water – including luxury Mediterranean cruising on board a 60ft catamaran with Club La Costa Yacht Club.
Club La Costa Yacht Club
Club La Costa Yacht Club: Eleuthera 60 Catamaran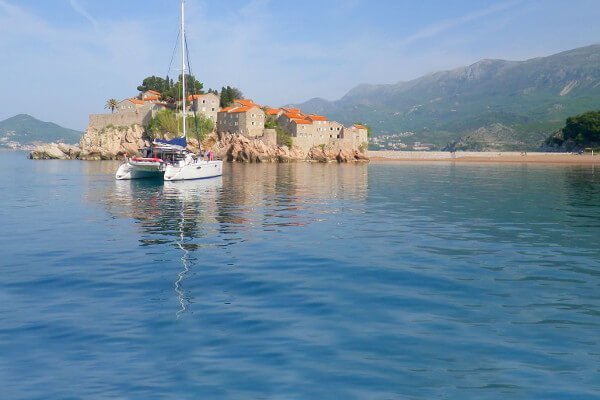 With Club La Costa Yacht Club, you'll unwind on water as you leisurely cruise some of the world's favourite sailing grounds, in total comfort and luxury.
Each of the French-made Eleuthera 60 Catamarans has a dedicated Captain and crew to ensure an unforgettable vacation, as well as light and roomy interior and exterior living areas.
Up to eight guests can be accommodated in four double cabins, each en-suite and air-conditioned, which creates a friendly and highly-personal yachting experience to be enjoyed in the company of friends old and new.
As you discover some of the most breathtaking coastlines in the world, you'll drop anchor in secluded coves, swim in translucent waters, and choose from activities including deep sea fishing, snorkelling, scuba diving, kayaking, water-skiing and wakeboarding.
But there's no-one stopping you from simply spending your days relaxing in a hammock on deck, enjoying the feel of the sun on your skin.
On each Club La Costa Yacht Club catamaran, you'll find space for a private escape when you want one, as well as the chance to share communal moments too – such as gourmet meals prepared by the onboard chef using only the freshest local ingredients.
Summer Destination: Corfu and the Ionian Islands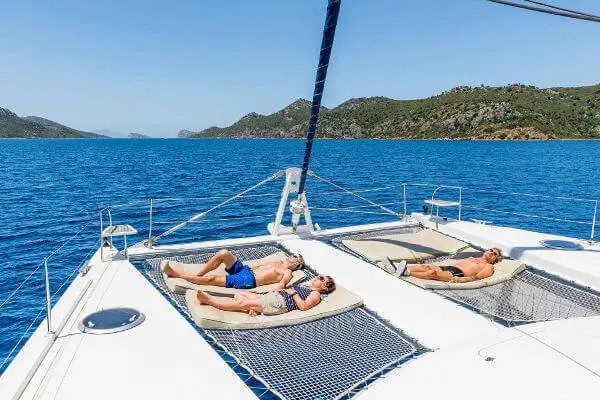 After a successful 2018 season sailing the eastern Aegean Sea from its base in Samos, Club La Costa Yacht Club has just announced its homeport for summer 2019 will be the island of Corfu.
Situated just off the coast of north-west Greece in the Ionian Sea, this is one of the country's greenest islands, framed by calm waters of an unbelievable translucency. It also has the added advantage that it can be reached by direct flights from several UK airports.
Club La Costa Yacht Club guests will be introduced to a different side to the Greek Islands, where an Italian influence can be felt the moment they set foot on the cobble-stoned streets of the old quarters of Corfu Town, a site on the Unesco World Heritage List.
But away from the town centre, the island's major attraction is its natural beauty. While the verdant interior covered in olive groves is a quintessential Corfu image, the long stretches of sandy beaches and secluded bays are some of Greece's best-kept secrets.
From there, you'll set sail for the other anchorages in the region, including the neighbouring islands of Paxos and Antipaxos. You'll wander charming villages overflowing with brightly coloured buildings and set around fishing ports lined with traditional wooden boats.
The mainland of Greece is also within easy reach and you'll drop anchor in the harbour of Parga, a delightful coastal town surrounded by pine forests and with a vibrant nightlife, as well as the pristine bay of Sivota where you'll feast on fresh fish and sample locally grown honey and olive oils. You'll disembark from your sailing adventure with a new appreciation for the splendour and beauty of this corner of the world.
Of course, the final itinerary is at your Captain's discretion, is weather-dependent and subject to change.
The last word
CLC World's travel reviews are full of happy Club La Costa Yacht Club guests. Here's what some have had to say
"The boat was so luxurious, we felt like millionaires."
"We met great people and swam in beautiful locations."
"It's up there as one of the best holidays we've ever had."
"We enjoyed panoramic views of the most stunning scenery."
"A much more intimate experience than sailing on a big cruise ship."
Pin For Later