Australia is justly known for its gorgeous beaches with acres of white sand stretching out to meet a crashing surf.
But it has some hidden treasures as well, like this red sand beach at Oyster Point Park in Cleveland, Queensland.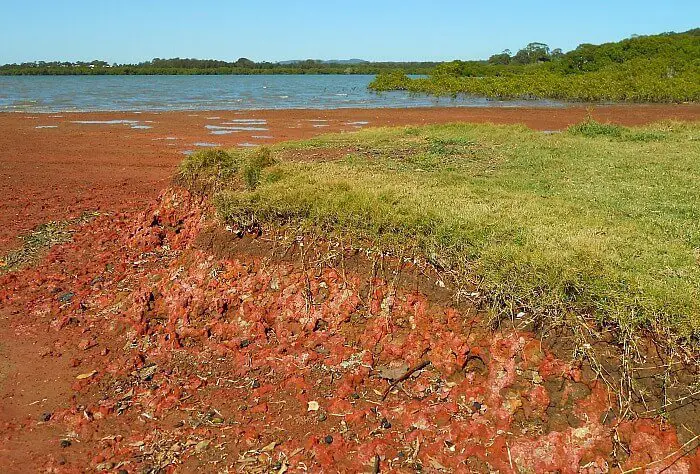 Oyster Point Park is a secluded, quiet spot bordering a koala colony. It is ideal for peaceful reflection or ambling along the vivid red beaches in search of shells, pebbles, and other sea treasures.
For those interested in more vigorous activity, Oyster Point Park is a starting off point for the Cleveland Heritage Trail Walk which leads trekkers on a 2 hour walk past some fascinating historic Queensland sites. It begins at GJ Walter Park and goes past Queensland's oldest and largest banyan tree and oldest licensed pub, The Grand View to Harold Walker Park, whose original jetty was the departure point for lepers to the nearby Peel Island Leper Colony.
To go on the walk, simply take the concrete path to the left of the road leading down to the Oyster Point Park parking lot. It will lead you through a forest to the upper level parking lot at Middle St and across to Wharf St before reaching Shore St which leads to GJ Walter Park.
If leisurely activities are more in line with your interests, there are several good sitting spots at Oyster Point Park. Shady benches are just the ticket for piping hot afternoons and this picnic table near the water is a great place to eat lunch or simply bask in the sea breezes while taking in the view.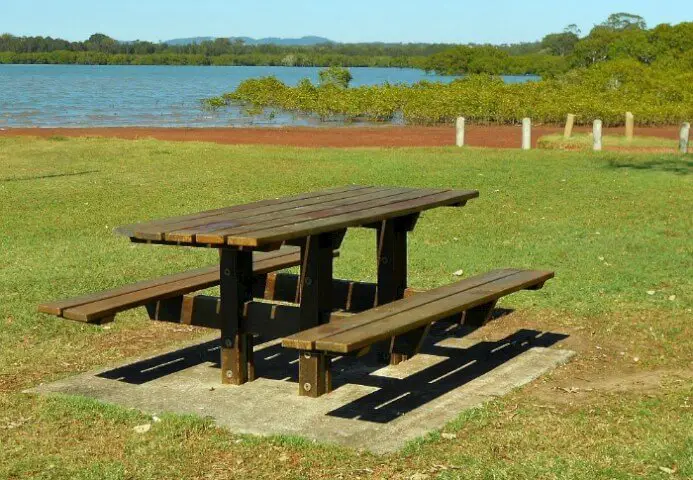 To find your way to Oyster Point Park, enter "G J Walter Park, Cleveland, Queensland QLD Australia" into Google Maps or your NavSat. To take the Cleveland Heritage Trail Walk, pop by the Cleveland Visitor's Centre for a map.
Pin For Later