Sophisticated travelers know that when it comes to packing for a trip having the right travel bag is a must. You want a bag with flexibility, room for all your clothes and essentials, and thoughtful design features that make traveling a breeze.
If you are a digital nomad you've probably been on a quest for the perfect travel bag that supports your lifestyle. With crowded planes and airports the new norm and airline baggage fees on the rise, savvy digital nomads are increasingly seeking a carry-on that can support their travels and their mobile lifestyle.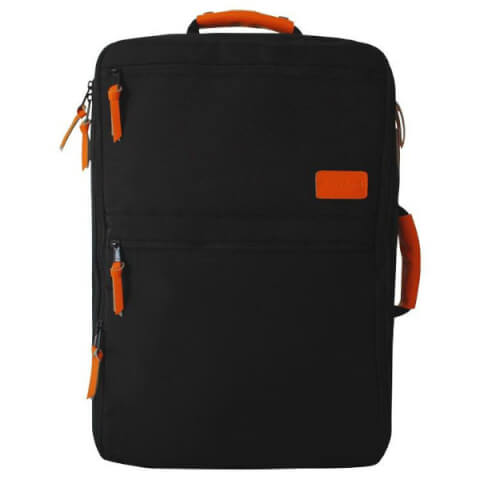 The Standard Luggage Carry-on Travel Backpack may be the perfect answer. Designed by travelers for travelers, this is truly the ultimate travel bag.
Features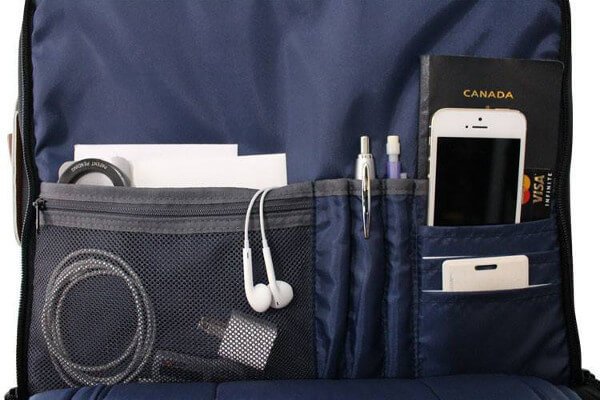 Most travel bags are one dimensional and don't offer the flexibility needed for the traveling nomad constantly on the go. With Standard's travel backpack, you get three bags in one. With a quick change using concealable straps, you can transform your carry-on suitcase into either a backpack or a stylish shoulder-strap bag. Backpack straps are concealable and the shoulder strap is removable when not in use.
The clam shell design of the main travel compartment makes packing easy, and clothes lay flat and will be wrinkle free. Compression straps are provided for each section, allowing you to pack even more into the bag and secure your items so they don't shift in transit. For extra room there is an expandable zipper compartment with gives instant extra capacity.
Digital nomads will really appreciate the separate laptop compartment complete with sliding and removable laptop sleeve. The laptop sleeve gives your computer the extra cushioning protection it needs, and the slide out feature gives you the quick access needed as you go through airport security.
You may also like: Pacsafe Citysafe 200 Review
There are two convenient front pockets, one for larger documents and one for quick access to smaller items. In addition the bag provides storage for all electronic related accessories.
Construction
Quality materials and craftsmanship are evident in all Standard Luggage products. The exterior of the Travel Backpack is high tenacity ballistic nylon, and the fabric is water-resistant and easy to clean. Travelers will also appreciate the rain cover that is included with each carry-on bag. It's great for keeping your electronics and valuable items dry.
All zippers, buckles and clips are name brand items that will serve you well for years to come. Padded top and side speed handles are standard on every bag, making retrieval from overhead bins quick and easy. A universal sleeve is also provided so you can securely attach the bag to any rolling luggage handle.
Two interchangeable leather accent colors are included to help your bag stand out from the rest, or to differentiate your bag from your partner's. And with your travel safety in mind, the backpack mode includes a safety whistle you can access immediately.
The Standard Luggage Carry-on Travel Backpack is a legal carry-on for all international airlines. It's flexibility and well thought out features make it ideal for the digital nomad who wants to just travel and go.
Pin For Later