Pawleys Island, SC's Sea View Inn
At my barefoot paradise, the only pretension is that there is none. There are no coats and ties and certainly, no cocktails served poolside mostly because at this resort, if you want to call it that, there isn't a pool ( But if you want to bring your own cocktail makings that would be fine with everyone and a great way to meet people.)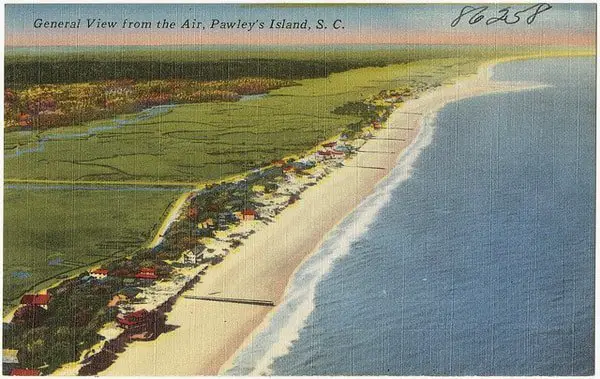 Now for what there is: A private beach dotted with turquoise umbrellas.
It's a place where if you want to hang your wet beach towel on the railing, go ahead. The railings at the Sea View Inn in Pawleys Island, South Carolina, look as if they were made for just that.
The entrance welcomes you into its tucked away situation in a manner that somehow lets you know you are entering a special place.  Scattered outside and on the porc,h there are rocking chairs almost everywhere you might possibly need one and a nicely positioned hammock or two.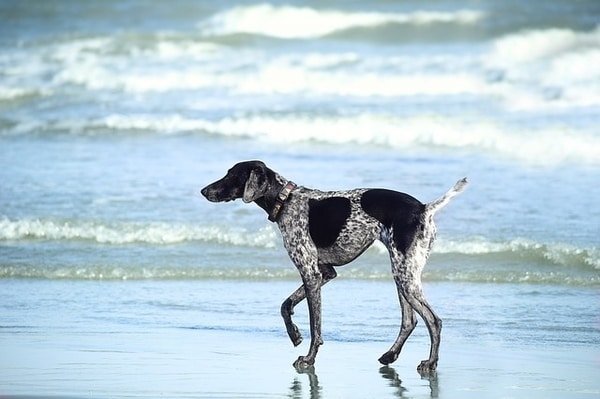 There's a joggling board, which is a long piece of pliable wood supported at both ends. A Lowcountry phenomenon that originated in the early 1800s, it is believed that joggling boards were used by courting couples who would bounce from either end, eventually meeting in the middle.
Pawleys Island at this point is only one house and a two-lane road deep, so the Inn's dock over the island's dynamic salt marsh is just stepped away. Depending on the tide and time of year you'll usually find oyster beds, a crab pot, and a few kayaks; along with egrets, clapper rails and tiny fiddler crabs dancing  in the pluff mud (the name given to the dark, mineral-rich soil of the marsh.) As far as South Carolina salt marshes go, it's a crowd favorite; its gazebo making for a sublime place to sip a cocktail and watch the sunset.
Back at the Inn three bountiful meals a day are served to guests with plenty of things like fried chicken, oyster pie and homemade biscuits. There is really no reason to leave the place.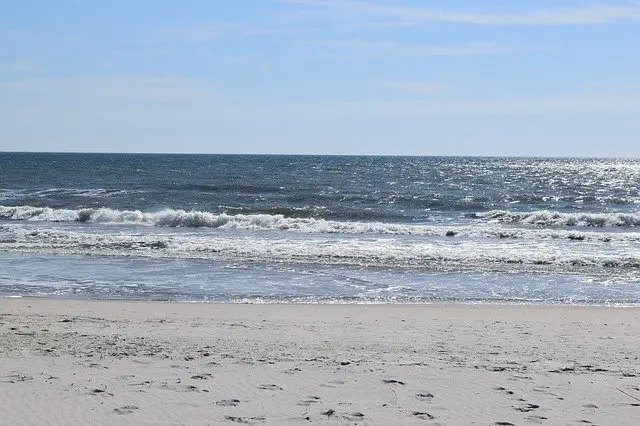 My favorite thing may just be the dinner bell. Just put on your flip-flops and you're ready.
Sea View Inn
414 Myrtle Avenue
Pawleys Island, South Carolina 29585
Tel:(843) 237-4253
Sea View Inn, Pawleys Island
Header Image by skeeze
Pin For Later