Staying fashionable while traveling is one of the most difficult things to do, especially when you get dressed and think if only I had that purple scarf with me…
The best thing you can do to avoid this sense of regret is plan ahead when packing. Before any trip – no matter how short or how long – I plan my travel wear, from the clothes themselves to the shoes, jewelry, undergarments and bag. That way I'm never wishing for the items I didn't bring.
But choosing clothing and accessories that will multitask throughout the trip is key, otherwise you'll wind up bringing half your wardrobe.
You may also like: Travel Style And The Navy Invasion
A few items that are always on my travel packing list:
1. CitySlips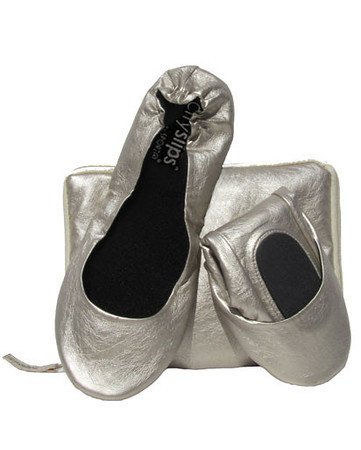 Talk about a genius idea! How many times have you been walking around in a pair of shoes that you thought were comfortable and by the end of the day your feet are aching or you're hobbling around because of blisters? Been there, done that – on Fifth Avenue actually.
One time it got so bad that I had to limp from Central Park to Saks and buy the first pair of shoes I could find ($45 flip flops, mind you). I wish back then I knew about CitySlips.
These amazing ballet flats fold up into next-to-nothing and fit right inside your purse so they're ready for action when you need them. And the tiny bag they fold into? It also unfolds into a larger bag, large enough to hold those evil heels that destroyed your feet.
You can purchase some of your own CitySlips [easyazon_link keywords="cityslips" locale="US" tag="tbelles-20″]here[/easyazon_link] on Amazon.
2. Jeggings and/or cashmere leggings
I find that jean-leggings, aka jeggings, are by far the most versatile jean there is. You can dress them up or down by simply changing your top and shoes.
By pairing them with boots and a tunic, you're perfect for daytime or even better yet, an airplane ride; and by switching to a cute top, blazer and some heels, you're ready for a night out.
Beija-Flor jeans are so comfortable you'd swear you're wearing sweatpants, and they'll never stretch out or lose their shape. And for those still hesitating, just try a skinny jean. I promise, your life will change forever.
Cashmere leggings are quite possibly the single most versatile piece you can travel with. They can be worn to yoga class, to shop on Michigan Avenue or out to dinner at STK. A black pair will literally take you anywhere you need to go – not to mention they will keep you warmer than anything else you own.
My personal favorites are from Delano.
You may also like: Pacsafe Citysafe 200 Review
3. Comfortable boots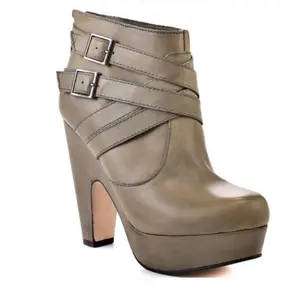 The hardest thing about traveling is narrowing down the shoes to bring, but shoes often take up the most amount of space. I try to limit myself to one versatile evening pair, one day pair, and one pair that is for a special occasion or just one particular fabulous outfit. Then I secretly throw in three or four 'just-in-case' pairs.
But I always bring a pair of boots that I can wear running through the airport to catch my connector, window shopping in Back Bay, or to lunch with an old colleague.
A pair of boots that you can wear for 72 hours straight is a must. A non-negotiable in my book. I recommend a small stacked heel for the most comfort. And stick with a neutral color that will go with everything you packed.
I'm kind of obsessed with these by Seychelles.
You can find a neutral pair of Seychelles boots [easyazon_link keywords="neutral seychelles boots" locale="US" tag="tbelles-20″]here[/easyazon_link] on Amazon
4. Scarves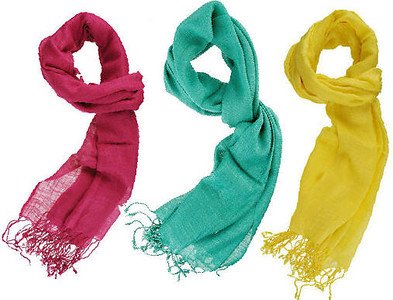 Never leave home without it: a fabulous scarf.
It doesn't matter what the season is, a scarf makes you look instantly put together. I can't tell you how many of the $5 pashminas I've purchased over the years on the streets of Manhattan.
Not only are they the perfect weight, but you can also buy one in every single color and they wrap beautifully around your neck.
You may also like: Luxury Travel Accessories
5. UV protective clothing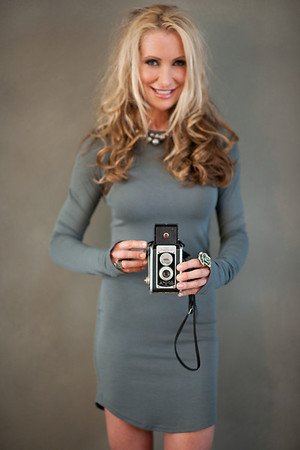 One of the most brilliant advances in fashion, in my opinion, has been UV protective clothing. How great to be able to put on a top and know that you're blocking out 99% of UV rays?
I love the choices that Sol Inspired offers because they are versatile and chic. For example, this long sleeve tunic could be worn as a dress or bunched up as a tee.
6. Aviators
No matter whether you're headed to Paris or Peru, aviator sunglasses are universally stylish. They pair with any outfit, from a North Face fleece to a colorful bikini. It's an instant classic look. Wear them indoors, and people will wonder if you're a celebrity.
You may also like: Finding Your Inner Swimsuit Model
7. A great handbag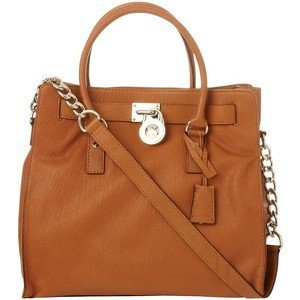 When I travel, I need a bag that can hold my laptop, a clear bag full of 3-ounce liquids, wallet and about 9,000 other items that must be in my purse at all times.
Luckily, Michael Kors has a bag for that. I found this little number and just about died in handbag heaven.
A bag that looks expensive and makes a statement, yet is functional and timeless. Brilliant.
And how about a black travel dress?
Pin For Later