Eating your way through all the traditional foods in Argentina will leave both steak lovers and non-steak lovers with plenty to try.
Many travellers write off traditional Argentine cuisine as steak, steak and more steak. Don't be fooled. This massive South American country's complex gourmet history fuses Italian, Spanish and indigenous roots, and goes far beyond a mundane slab of cow meat.
Having spent the past three years living in Mendoza, the thought of barbecued meat makes me yawn. I can't, on the other hand, keep myself from the following culinary favorites. Before leaving Argentina, don't be satisfied until you've tried all these local specialties.
You may also like: The World Of Wine In Mendoza

Savoury
Empanadas: These tasty little pastries are stuffed with flavourful filling and then baked or fried. Empanadas vary from region to region throughout the country, but the most common are filled with ground beef, onions and spices.
Other possible fillings include the mozzarella, basil, tomato combo, ringing true to Argentina's Italian roots. Farther up north, the potato and cayenne filling recalls indigenous cuisine. Cordobeses (people from Cordoba) add sugar and raisins in order to accommodate their notorious sweet tooth.
You'll never meet the same empanada twice, making multiple tastings necessary in order to get acquainted with these feisty and flavor-packed pastries.
Morcilla: Try these black sausage links before reading the following explanation of how they're made…
Basically, a cow or pig is hoisted up by the back hooves and then its throat is slit, allowing the cascades of blood flowing from the wound to be captured in buckets below.
From there, the blood is mixed with spices and onions and simmered until the mixture coagulates. The resulting paste is then used to stuff the sausage skin. It took me a while to get up the courage to try one of these sausages, but now they are the only things I eat at get-togethers.
Besides being delicious, they are low in calories compared to any cut of meat and full of nutrients and iron.
Humita: This simple but scrumptious dish is made from a base of smashed sweet corn.
From there humita is spiced and seasoned with garlic, onion, red pepper and basil-infused olive oil. This isn't so much of a meal as it is an appetizer, although it can be used to stuff the empanadas I mentioned earlier.
In the northwestern part of the country you'll find humitas wrapped up in corn husks, similar to a Mexican tamale.
You may also like: A Visit To Argentina's Los Glaciares National Park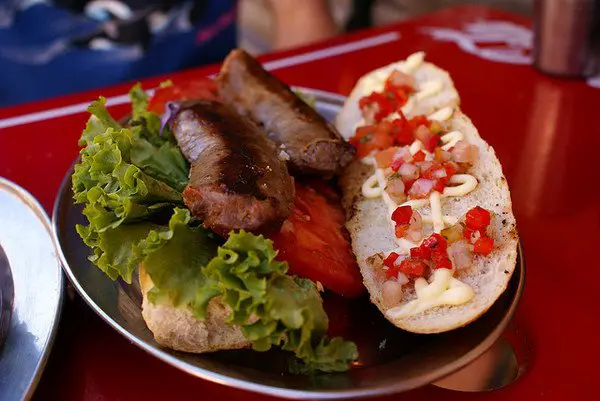 Choripan: Translated as 'sausage-bread', this scrumptious meal is essentially an Italian-style sausage on a roll. Lettuce, tomato, mustard, mayonnaise and ketchup will decorate your sandwich, making it colorful, greasy and delicious.
The best choripanes come from notoriously scuzzy locations. Peer under bridges, alongside highways and down dark alleys to find a seriously authentic choripan.
Sweet
Dulce de leche: This staple Argentine treat comes from a base of sweetened, condensed milk cooked to the point of transformation into a rich caramel spread. While it can be eaten alone, you're more likely to find it cradled within something else just as sweet.
Try it smothered on apples or bananas, stuffed into pastries, or lining crepe-like pancakes.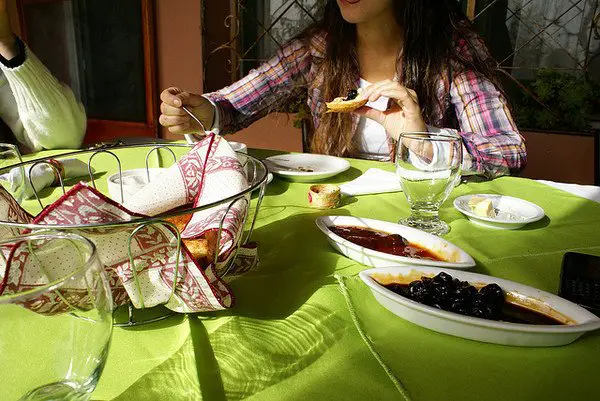 Facturas: Delectable pastries are baked fresh daily across the country in steaming and tantalisingly aromatic panaderías (bakeries).
Expect a whole array of bakery treats, from pastries topped with jams, compotes and custards, to others stuffed with dulce de leche and smothered in powdered sugar. Facturas are served for breakfast or a mid-morning snack and then again at afternoon tea time.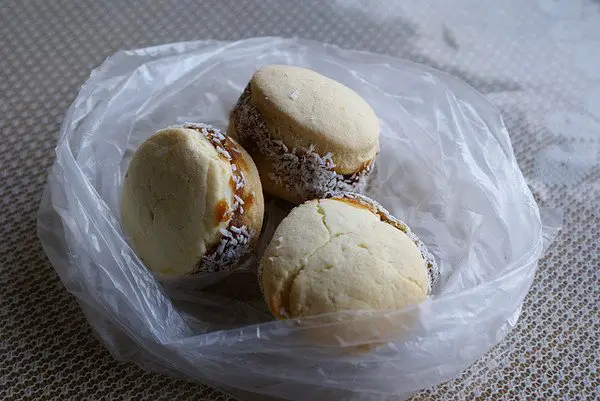 Alfajores de maizena: The alfajor, a tasty little nugget of sugar and spunk, has two patty-like cookies that envelop a dulce de leche center.
Lots of versions of alfajores exist. Some mix peanut-butter cream with the caramel center, while others are coated with white or milk chocolate. The best alfajores are often the most simple.
My favorite is the lowly, little alfajor de maizena. Instead of wheat flour, the patties are made from corn flour and thus garner a crumbly cookie texture. Dulce de leche oozes from between the two corn-flour patties, and then the little concoction is rolled in shredded coconut.
You may also like: Celebrations In Argentina
Wine-flavored ice cream: Argentinians love their wine as much as their ice cream.
It was only a matter of time before the two joined forces to form this strange yet delicious masterpiece. Wine-flavored ice cream supposedly originated in Cafayate, Salta–Argentina's second largest wine producer. Nowadays, however, you can find it in heladerías (ice cream shops) all over the country.
Malbec (Mendoza's staple red) and Torrontes (Cafayate's native white grape) are the go-to flavors, but be on the look out for the curiously, savory Cabernet Sauvignon and enticingly, floral Muscatel flavors.
*Photos by and property of the author, used with permission
More: Food in Bogota
Pin For Later