Toronto can be an expensive place for the budget traveler, but there are many hidden ways to get the most out of your dollar.
Free Activities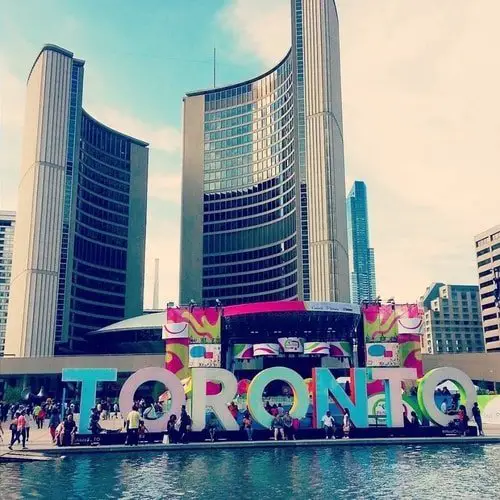 The world-class Art Gallery of Ontario offers free admission on Wednesdays from 6:00-8:30 PM. To get into this museum at any other time is $25. The Bata Shoe Museum (worth a visit for any person, shoe lover or not) offers "pay-what-you-can" admission on Thursdays from 5:00-8:00 PM.
Take a free walking tour around the city. Working off tips, Tour Guys offers free 90 min walking tours around the 5 different areas of Toronto including the downtown core, waterfront, Graffiti, old town and even a ghost tour.
Toronto is a very multicultural city, and it's almost impossible to visit when there is not some sort of cultural activity or festival going on. The most popular times to visit are during Pride Week, Taste of the Danforth, Canadian National Exhibition, Nuit Blanche and buskerfest. The Harbourfront center has something happening almost all the time, and certain streets are shut down for events and festivals. Check out Toronto Annual Events to see what is happening when you're in the city.
Toronto has many unique neighborhoods to visit and explore. Kensington Market is a great area to explore unique, wacky, and colorful shops. The Distillery District gives you a feel for the industrial age with Victorian-style red brick warehouses that have been turned into breweries and boutique shops (it also turns into lit-up Christmas village with carolers and vendors during November and December). Chinatown feels like you are transported to Asia with food and markets taking over the streets and sidewalks.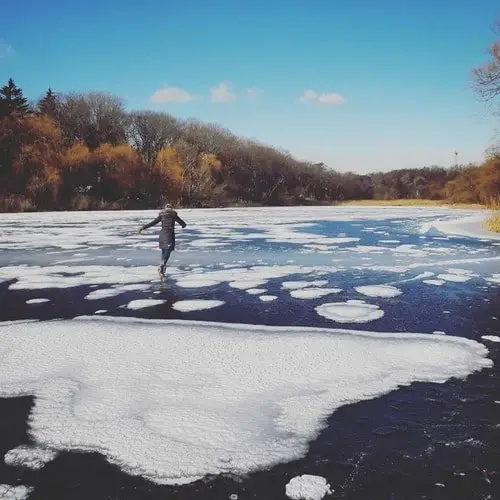 High Park is a beautiful green space just outside of the downtown core. Bring a picnic and sit by the pond, or it's many gardens and shaded trees. In the winter the skating rinks are free to use (or skate on the pond!). Cherry Blossom season in the spring brings many tourists to walk through the pink-lined paths. In the summer, they offer nightly productions of Shakespeare in the Park. They suggest a $20 donation at the gate, but technically it's free for a world-class performance. Get there early for a good seat.
Talking to locals can be rewarding, but often a little nerve-wracking. A great way to meet local people and experience more of the city is to join in on a Meet-up. They happen throughout the city for every imaginable type of interest from food to hiking to tech to languages. Make some new friends and get some ideas on what else do to in the city by going to one of these gatherings. Search for something that interests you.
Budget activities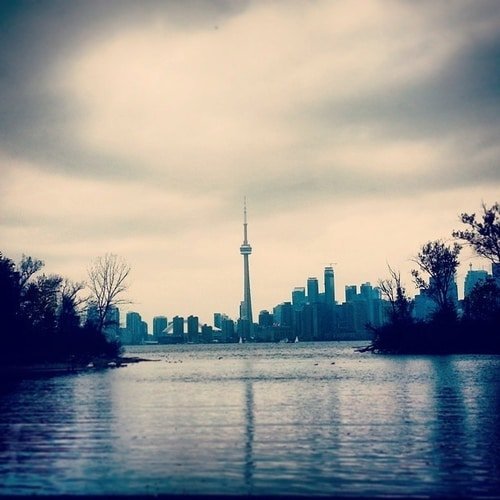 Head to Toronto Island on the Toronto Island Ferry for the best views of the Toronto skyline. Stroll through the quaint cottage-like houses and relax on one of the many beaches. The ferry ride there costs $7.50, but it's free for the return.
Get two things for the price of one with Friday Nights at the ROM. The Royal Ontario Museum is jam-packed full of interesting exhibits and normally costs $20 to enter. On certain Friday nights, it turns into a party zone with live music and a bar. You can wander around a T-Rex while sipping on your drink for around the same price.
Getting to the top of the CN Tower is on many people's Toronto Bucket List. If you don't want to pay the admission ticket price of $32, you can go to the 360 Restaurant, which has the same views for free! Go and buy a drink, coffee or dessert and enjoy the view overlooking the city.
Transportation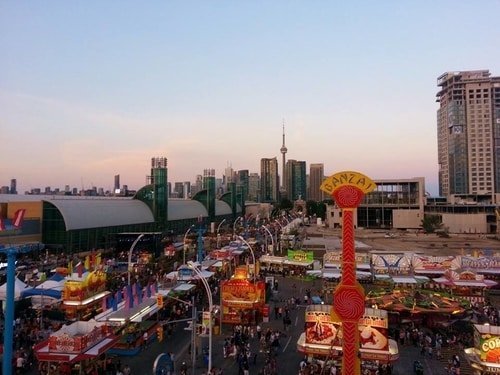 One of the best ways to get around the downtown core and waterfront is by bike. You can rent bixi bikes/ bike share for $7 a day, but the catch is you can only take it for 30 min at a time or you get charged extra. There are stations set up around the city to get and park your bixi bikes. If you want to go on a longer journey, all you have to do is dock your bike and take it out again right away. It adds a little bit more stress having to always be focused on time and where the stations are, but the stress goes away as you pedal peacefully along the waterfront.
The subway and bus system (TTC) are definitely not the best in the world, but they get the job done. You can purchase daily or weekly passes that allow you unlimited rides.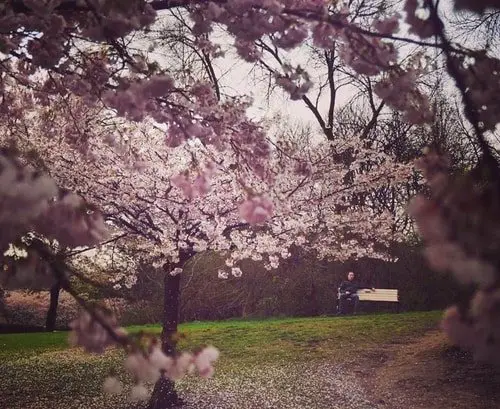 Toronto is a multicultural city with never-ending opportunities to keep you busy during your stay. Some of the best ways to experience the city are free and are found just by wandering the streets and experiencing all the sights and sounds of the different neighborhoods. There is no need to spend all of your hard-earned travel cash on exploring the city; save it for tasting it's delicious multicultural and fusion food.