Today's post brought to you by The Luxury Safari Company
Botswana is famous for being one of the most luxurious safari destinations in Africa. This is thanks to a forward thinking government that has managed to control the overcrowding of the country's camps and lodges since the beginning of African tourism. Huge tracts of land are still wild and natural, thanks to Botswana being one of the most sparsely populated countries in the world.
You may already know that a luxury safari in Botswana can be one of the most life-changing and life-enhancing experiences one could possibly have, not least because of the unpredictable and dramatic wildlife encounters one usually has here. But did you know that in between morning and evening game drives, you can spend the day relaxing around (or in!) your private plunge pool?
Here we outline a few of the camps with the most beautiful and luxurious pools in Botswana:
Vumbura Plains – Okavango Delta

These rooms are absolutely enormous and are very modern and chic in style – we love the juxtaposition of the modern décor against the natural materials and wild bush, which surrounds the lodge. Your private plunge pool and deck have wonderful views of the bush. It is the ideal place to relax in the heat of the day.
Jao Camp – Okavango Delta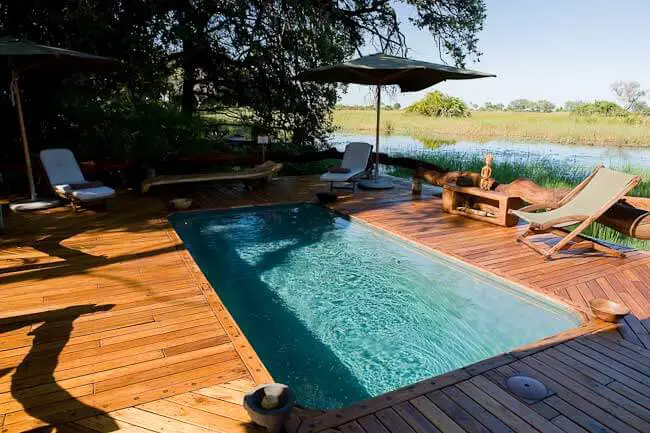 Although these plunge pools are not private, they are set apart from the main pool which means many a happy day could be spent alone beside these spoiling dippers. Jao Camp is impossibly luxurious and offers guests a chance to enjoy tranquility in the bush.
Kings Pool – Northern Okavango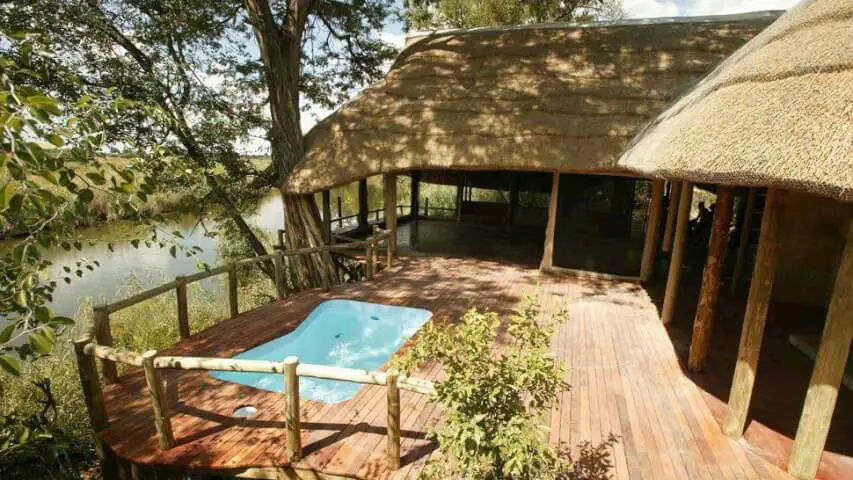 Kings Pool is wildly romantic and incredibly secluded – totally off the beaten track this luxurious camp's suites come complete with an enticing plunge pool. This Northern area is so remote that you can guarantee you won't see another soul but will see lots of wildlife.
Today's post was made possible by The Luxury Safari Company. For a personal consultation, please contact Rose, at [email protected] or tel: + 44 1666 880 111
Pin For Later