Toronto is an exciting city with tons of things to do inside the city centre, but Canada has so much more to discover away from the hustle and bustle of the city! In just a few hours drive you can find yourself in the breathtaking beauty of nature and in quaint small towns.
Day Trips from Toronto:
Niagara Falls

Although it is a tourist mecca, it's something that you have to do when you come to Ontario. It is worth it to see the impressive waterfall with it's thunderous power. There are boat tours that allow to reach near the bottom of the falls, getting a little drenched in the process. Around the area are also many wineries near Niagara on the Lake.
Best Local Tip: Check out Groupon to get bundled discount packages for hotels and activities.
Scarborough Bluffs
Close enough that you only really need a half day, the Scarborough Bluffs are both great for hiking as well as relaxing. Head to Bluffers Park for the beach or hike along the top for great views of the escarpment and Lake Ontario.
Best Local Tips: Don't cross the fence or try and climb up or down the bluffs. It's very dangerous and they have police enforcement.
Stratford
For theatre buffs, Stratford is home to world-class performances at very reasonable prices. Although Shakespeare plays are what it's best known for, you can find musical and other productions to suit your desires. It's also great for shopping in cute stores and is the Hometown to Justin Beiber.
Best Local Tip: If you are under 30 you can get your tickets for cheaper by visiting the Stratford Festival website.
Hamilton Waterfalls
The Niagara escarpment and Hamilton area is littered with peaceful and beautiful little waterfalls that you can hike to. Perfect for photographers and nature lovers, you can spend the day waterfall hunting. Find a map and guide to the area's waterfalls here.
Best Local Tip: Webster's falls has an entry fee, but it also has great hiking trails with beautiful views such as Dundas peak.
Blue Mountain
Located just 2.5 hours from Toronto, Blue Mountain is a ski resort that has activities all year round. In the winter there is ice skating, skiing, snowboarding, snowshoeing and in the summer it turns into a mountain biking paradise. There's also a Nordic spa and many shopping opportunities.
Best Local Tip: Drive around the roads into the hills surrounding the area. The views from the winding roads (especially in autumn) are breathtaking and overlook the lake.
St. Jacob's
Although St. Jacob's itself is a quaint town with loads of unique shopping opportunities, the real draw is the farmer's market. Open just 2-3 days a week (depending on the season,) the market draws vendors from all over selling their unique arts and crafts, homegrown vegetables and food. A unique thing to see are the old-order Mennonites who still use horse and buggy and wear old-fashioned clothing.
Best Local Tip: Search for the Apple Fritter Co. In one of the buildings. It will have a long line but it is completely worth it. Get the apple fritter with ice cream and maple syrup and you will not be disappointed. Get two because you'll want seconds and you don't want to wait in line again.
Weekend trips from Toronto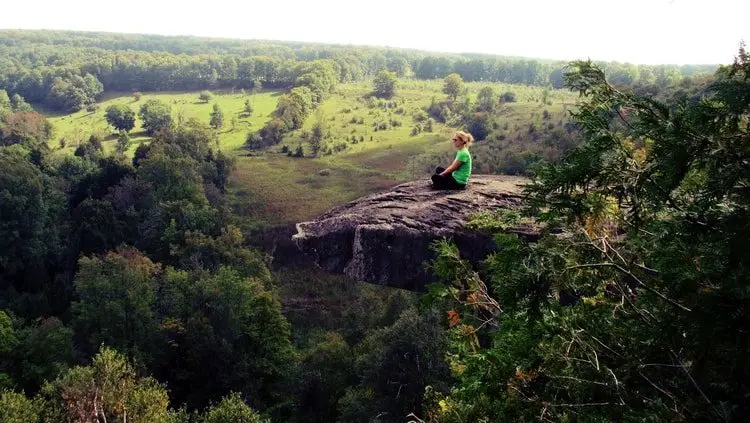 These destinations are a little bit too far for just a day trip, but it's definitely worth visiting for a few days or a weekend.
Tobermory and Bruce Peninsula National Park: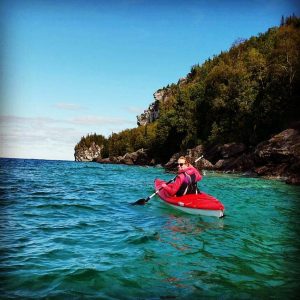 This natural wonder is becoming more of a tourist haven with it's sparkling turquoise waters and it's unique limestone cliff formations.
From Tobermory you can take a glass bottom boat ride to unique islands and see the old shipwrecks under the crystal blue water. Go cliff jumping and swim in "The Grotto".
Best Local Tip: Get there early as the parking lot fills quickly and there is limited access to the park.
There are many areas to hike along the Bruce Trail that are also beautiful to see. One of my favourites is by Lion's Head.
---
Muskoka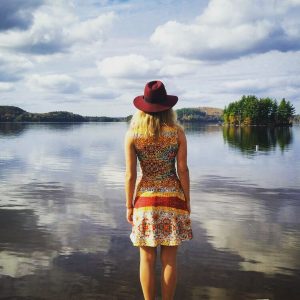 The quintessential Canadian thing to do: go to the cottage. Muskoka is a region a few hours north of Toronto that is home to over 1,600 lakes.
Rent a canoe and go out onto the peaceful water at sunset and listen for the loon's call. Many lakes have cottages available for rent for short or long term.
Best Local Tip: Leaving Toronto on a weekend in the summer is a traffic nightmare. If possible go to Muskoka during the week to avoid getting stuck in traffic.
---
Algonquin Provincial Park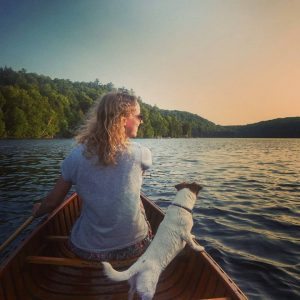 This is a must do for nature lovers. This provincial park has ample hiking trails, and if you're lucky you may see some of the park's wildlife like deer, moose, wolves or bears.
Loons are abundant and you can rent canoe or kayaks from the park outfitters to truly have a Canadian experience in the park.
In the winter you can go cross-country skiing, snowshoeing, ice skating, and even dog sledding.
Best Local Tip: To really get away from people and have a lake to yourself, camp for a night or two in the park. This allows you to go further into the park and really experience nature by yourself.
There are many activities that you can do just outside of the city. Although transportation can be difficult to get to some of these places.
When possible, it's best to just rent a car and go exploring. There are many beautiful places that you can stumble upon just outside of the city.