10. Have a campfire
Summer nights by the lake in Canada are not complete without sitting next to a campfire. The smell of burning timber while sitting next to a lake, hearing the loons call to one another while roasting a marshmallow is about as Canadian as you can get.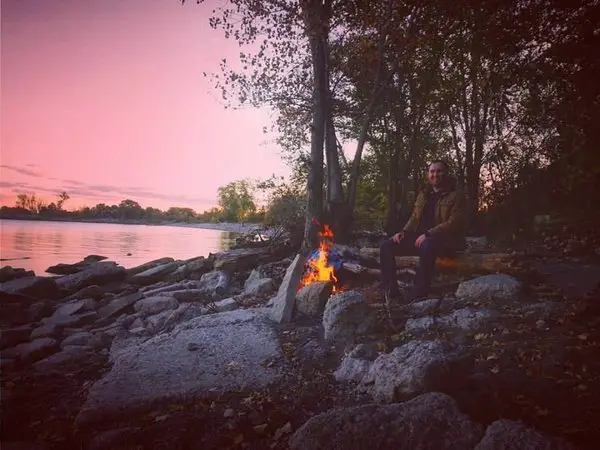 9. Try Tim Hortons
Canada's most popular fast service chain in a staple in almost every town you come across in Canada.  This chain was co-founded by an ice hockey player (Tim Horton) and serves hot drinks, doughnuts, soups and sandwiches. A common gathering place for people to sit and chat over coffee, and sure to bring a smile to anyone you bring a to-go cup to.
The most popular time to get Tim Hortons is in the spring when they do their annual "Roll-up-the-Rim" contest where you uncurl the top rim of your cup to see if you win a prize.
8. Eat Poutine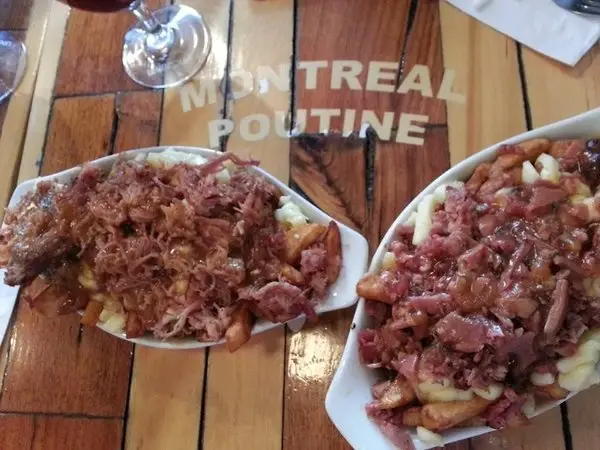 The classic Canadian dish that is sure to leave you wanting more is the Poutine. Fresh French fries, covered with cheese curds and then smothered in a thick gravy sauce sounds like maybe it's not the tastiest, but you couldn't be more wrong. This delicious meal has had many adaptions over the years from Mexican toppings, pulled pork, etc. but the classic poutine remains a favorite.
The best place in the country to find poutine is in Old Montreal in Quebec. Smoke's Poutinerie is a common poutine chain that you can find across the country.  Check out this site for other suggestions.
7. Try Specialty Products
There are some products that can only be found in Canada that have the rest of the world envious (at least once they try them.
Ketchup or All Dressed Chips: these are Canadian favourites to munch on
Coffee Crisp: A chocolate covered wafer chocolate bar with a hint of coffee flavour
Caesars: A Canadian cocktail with vodka, Clamato juice, hot sauce and Worcestershire sauce. Served with celery.
6. Go Canoeing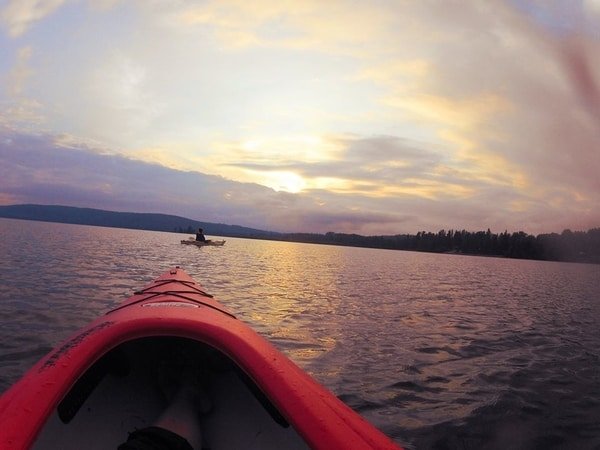 Canoeing and Kayaking are some of Canadian's favorite pass-times. There is nothing like going out on the lake in a cedar canoe and having the peacefulness of the water surrounding you. There are many places across the country where you can rent, buy or try canoeing. Lake Louise in Banff National Park is a common favorite.
Algonquin Provincial Park in Ontario is another great destination for canoeing and is mentioned in our Top Weekend Trips From Toronto.
5. Eat a Canadian dessert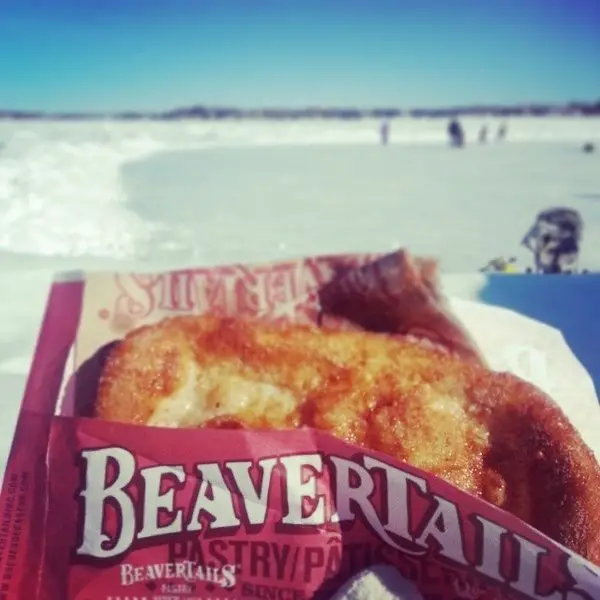 The butter tart. This flaky crusted dessert filled with a sweet, caramel-like filling is one of Canada's quintessential treats. The ooey-gooey goodness is commonly topped with raisins or pecans and is sure to tickle your taste buds. Head out on butter tart road trip to find all the best spots- you're going to want to have more than one. Another favourite is the Beavertail.
A thin, deep fried, doughnut-like dessert is topped with flavours of your choosing and served to you in the shape of a beaver tail. Keep it simple, and top with white and brown sugar with a little lemon drizzled on top. Of course, a trip to Canada is not complete without trying a Nanaimo bar.
Named after the city of the same name in British Columbia, this custard filled square topped in chocolate is a favourite among cafes on the West Coast.
4. Try Curling
Sliding stones on a large sheet of ice to get the closest to a centre target is much harder than it looks. A prominently Canadian sport, curling requires balance, a keen eye and just the right amount of strength. There are many curling rinks across the country that host "bonspiels" (curling tournaments) that you can go check out, but optimally you should try it for yourself. Check at the curling rink closest to you to see if they have drop in sessions or classes.
3. Go Hiking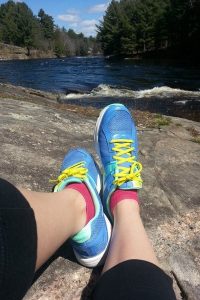 Canada is known for its nature, and one of the best ways to explore it is on foot. With countless trails to choose from and many Provincial or National Parks across the country, there is no excuse to not go and explore nature.
With options for hiking for a couple hours to multi-day excursions, hiking allows you to get off of the well-traveled roads and experience the quiet of the Canadian wilderness.
Some of the top-rated hiking trails from around the world are found in Canada, including the Long Range Traverse in New Foundland, The West Coast Trail in British Columbia and Tonquin Valley in Alberta.
2. Play Ice Hockey
Though not the official sport of Canada, it is the most common winter sport played and watched by Canadians. Kids grown up playing shinny (an informal hockey game) on ponds, lakes or rinks across the country.
Many of the cities in Canada have public skating rinks for free of charge and often there are either scheduled "pick-up" games of hockey, or people just shooting a puck around. Introduce yourself and ask if you can join in!
1. Make (and eat) Maple Syrup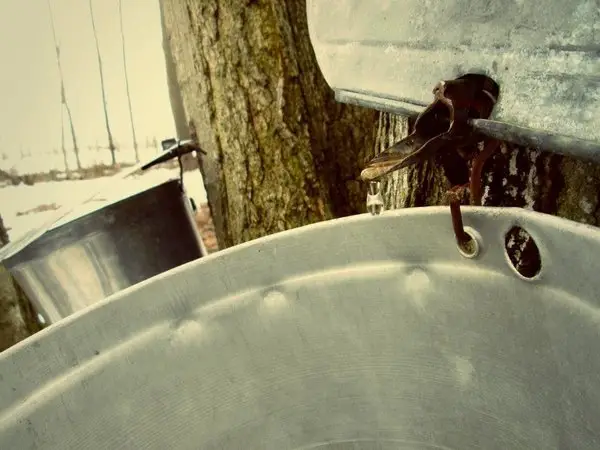 Our beautiful maple trees also produce the sweet nectar necessary to make the ever so popular Canadian specialty: Maple Syrup. In the spring maple trees across the country (though mostly in Ontario and Quebec) are tapped to produce maple sap, which is then perfectly boiled down to maple syrup.
Head to a sugar shack to see the process being done, and try some fresh maple syrup. Eat it on pancakes, in a bowl, over ice cream, or dump it on some clean snow to make some maple taffy.