Cambodia's vibrant capital city Phnom Penh is one of the most sought-after tourist destinations in Southeast Asia. It's packed with history, bustling with people and rich with culture. There is nothing to dislike about this city. With so much to do and so much to see, we've narrowed down the top places to visit in Phnom Penh – and we think you'll love them all.
1. Tuol Sleng Genocide Museum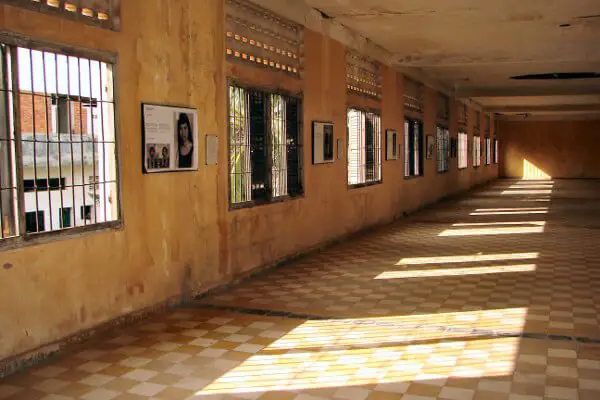 Visiting Cambodia means you must acknowledge the country's history, just as you would with Germany or Poland. The brutal Khmer regime is a very large part of Cambodia's history and so a visit to the Tuol Sleng Genocide Museum is important for you as a visitor.
Tuol Sleng was once a school, filled with the exploration of ideas and children learning. But the Khmer regime turned it into a detention centre for its own people, usually political prisoners, in which some died of malnutrition and shocking torture. It wasn't until the Vietnamese liberated the prison in 1979 that the world could truly see the horrors of Tuol Sleng, located right in the heart of Phnom Penh.
2. Royal Palace and Silver Pagoda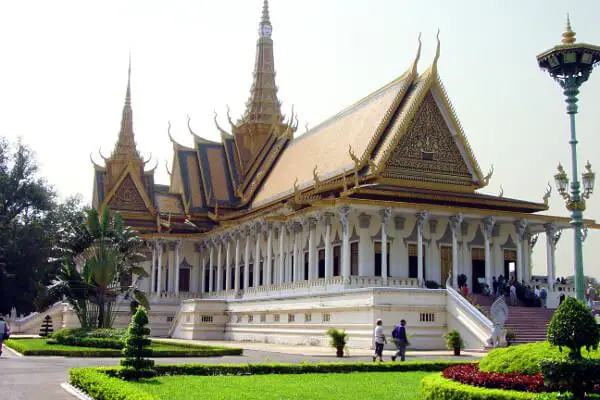 Everyone loves to indulge in lavish elegance now and again. And Phnom Penh has plenty of that, best exemplified at the Royal Palace and Silver Pagoda.
The Royal Palace is the official residence of Cambodian royalty and is set in gold and grandeur which spans throughout the whole building. While a great deal of the palace is out of bounds to the public, you are able to visit the Throne Hall and its 59 metre-high tower – a true spectacle.
Next to the Royal Palace is the Silver Pagoda complex where high-prized relics and artefacts can be marvelled at all day long if you so wish. There are emerald Buddha, houses filled with ancient pottery and chariots and carriages of past eras.
To see Phonm Penh in all its glory, the Royal Palace and Silver Pagoda are the places to be.
You may also like: Things to Do in Siem Reap
3. Central Market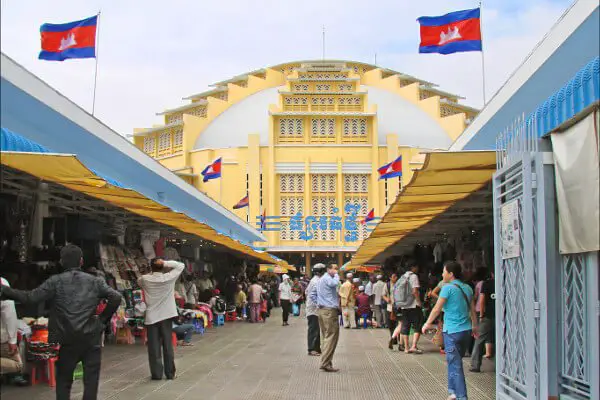 Any travel trip incurs extra charges for souvenirs and gifts, and there is no better place than Phnom Penh's Central Market for just that.
Navigate your way through the Art Deco maze of the market by braving it yourself or you could experience a Cambodia tour and head there with someone who knows their way around. At the market you'll find local grub to fill your belly, the most special little trinkets and items of clothing and jewellery to fill your suitcase and enough culture to fill your heart forever.
Central Market is without a doubt one of the top places to visit in Phnom Penh. No visit to the capital is complete without it.
4. Wat Phnom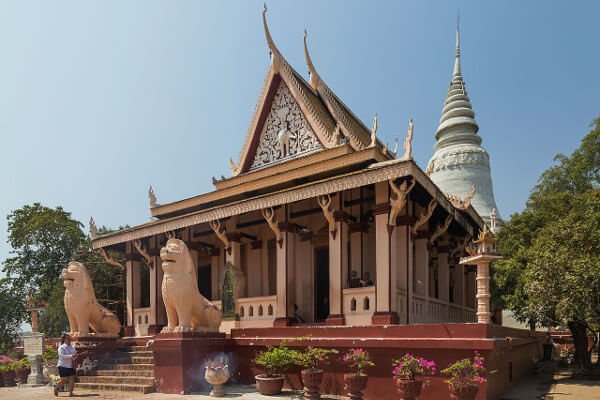 Many Western travellers head to Southeast Asia to experience an entirely different culture. Buddhism is interchangeable with the culture in Cambodia. After all, an estimated 95% of the population subscribes to Theravada Buddhism.
Wat Phnom is a Buddhist temple in the capital city, built in 1372 and standing at 27 metres high. It is the tallest religious structure in the city and a really beautiful place to be. Gardens lie at the bottom of the artificial hill and a small walking path next to the temple allows for a peaceful afternoon in Phnom Penh.
There's something irresistible about Wat Phnom. From the Buddhist artwork to the Buddhist statues, you come away feeling totally serene.
You may also like: 3 Bangkok Temples to Visit
5. Silk Island day trip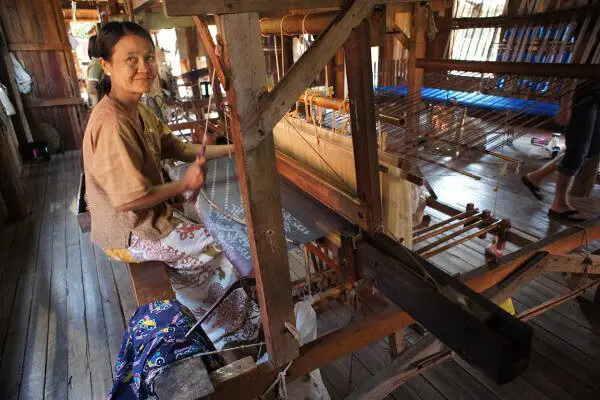 Just a short ferry ride from the hustle and bustle of Phnom Penh is Silk Island. It seems a world away due to its rural tranquility and all-too-homey feel.
Silk-weaving villages can be toured on Silk Island, hence the name, where the traditional villagers earn a living. It is a unique experience, but one that is worth it if you're interested in people and great day trip excursions.
The art of silk-weaving is becoming less and less popular in the country as a whole, despite the fact is traces back to Cambodia's pre-Angkorian history. Silk weaving in Cambodia is undergoing an attempted revival, though. Visitors to the island can learn more about the process and even participate in it alongside highly skilled locals.
You may also like: Best Things to Do in Borneo
Our top places to visit in Phnom Penh are truly spectacular. Wherever you head to, we know you'll love it.