If you have been visiting The Travel Belles for a while you may know that I live in Myrtle Beach, and that one of my favorite nearby places to visit is Pawleys Island, South Carolina. The 3-mile long island was originally settled by rice planters who owned plantations on the nearby rivers who were looking to get away from the humid and stagnant summer air. They may not have known about malaria back then but they knew enough to escape.
I'm always amazed by how each area on the South Carolina coast has its own distinctions and Pawleys Island is no different. Twelve homes located on the center part of the island date from the mid-nineteenth century and are on the historic register thanks in a large part to being protected by being built on and behind some of the highest sand dunes in the state. They are distinguished by their cedar plank siding which in part led to the island earning the label of being "arrogantly shabby."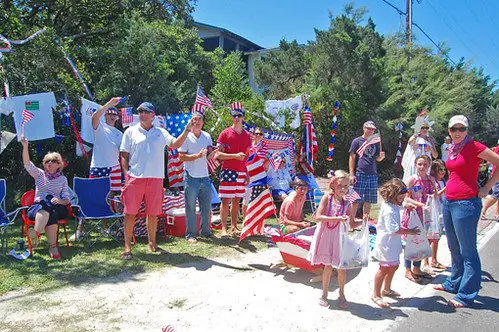 Pawleys is also famous, at least in my mind, for throwing one of the most awesome Fourth of July parades known to mankind. Maybe I'm just saying that because I was in it a few years ago, and had one of the best days of my life living out the Southern girl's dream of riding on a float doing the "elbow, elbow, wrist, wrist, wrist" wave. Actually, it turned out to be more of a fist pump than a royal waving event, with lots of dancing and screaming involved. I think you will see exactly what I'm talking about with this arrogantly shabby and fist-pumping business in my photographs.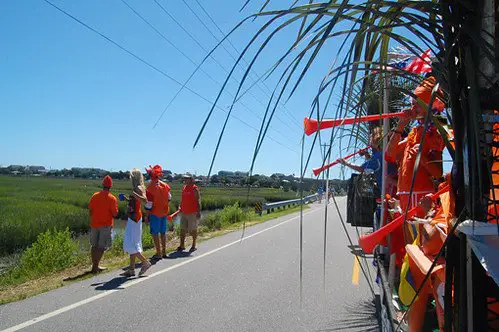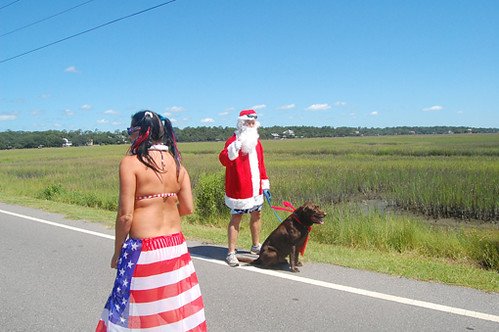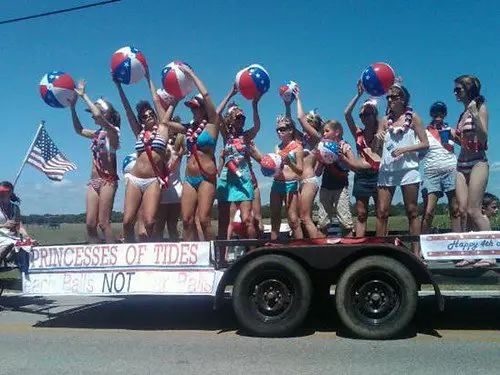 I hope everyone had a wonderful Independence Day, Canada Day or whatever it is you're celebrating this July. Pump that fist in the air and scream a little. It helps everything!  What did you do this weekend?
Pin for Later