Today's post by is sponsored by The Luxury Safari Company.
When we think about Africa we all think big cats. The most elusive of all of these cats is the leopard. On your safari you will undoubtedly see many lions, and might even see cheetah depending on where you are – but leopard, they're a whole different story. They are so camouflaged and elusive that you will drive right by around five leopards every hour. If they don't want to be seen then there's no way you'll catch even a glimpse of one. Many clients go to Africa year after year hoping to see a leopard and never do, whereas others see one as they're being transferred from the airstrip on arrival. It is pot luck but here are the best places to visit, if you want the highest chance of seeing a leopard:
Saruni Samburu, Kenya

This ultra luxurious lodge is built amongst a rocky outcrop North of Samburu National Park which is a favourite spot for leopards. In fact you can often tell when there's one nearby as the baboons who are perched high up on an escarpment sound an alarm. They are here in droves and often guests catch them around camp at dusk, as they return from their afternoon game drive.
The South Luangwa, Zambia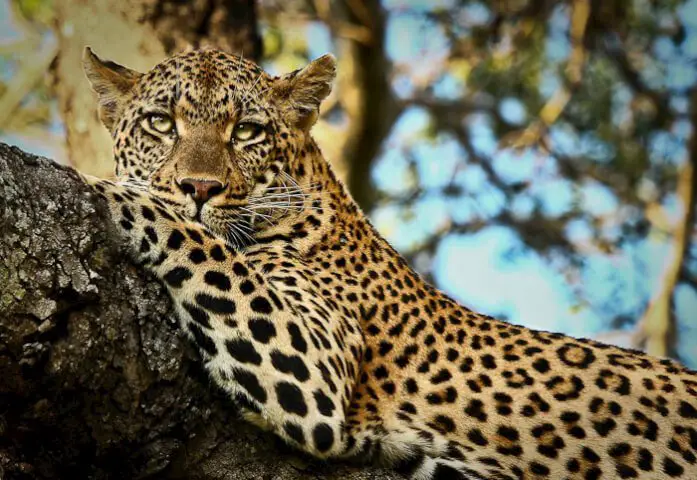 The habitat here is perfect for leopard and they are here in high numbers, they are also very well accustomed to vehicles and this means that you often see several during a three or four night safari here.
Sabi Sands, South Africa
Once again this area also has the perfect habitat for leopard and they too have become used to vehicles. Your guide will be able to tell you the history of each leopard and who it's relations are.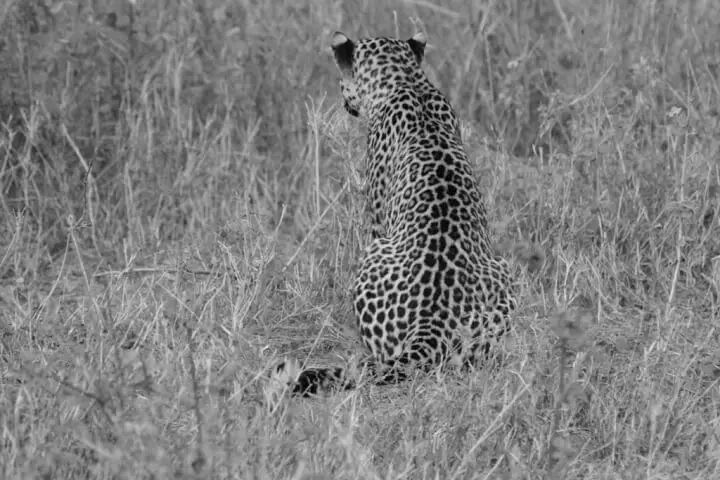 The Masai Mara, Kenya
The Masai Mara has the highest concentration of predators anywhere in Africa so it is no surprise that you will see many big cats here. The Mara is very open so often provides stunning photographic opportunities when you do find that elusive leopard.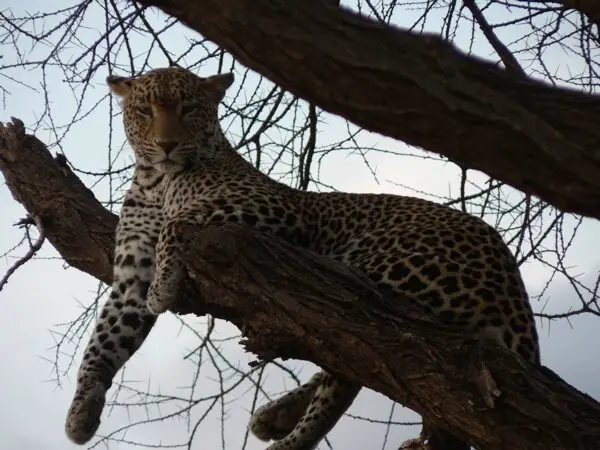 Lake Nakuru National Park, Kenya
This small park is stunning with fantastic rhino and flamingo viewing too – the yellow fever trees here are a favourite of the leopard, although be warned there might some other people around too – this does not detract from the beauty of this small park. When you see a leopard, it's always going to be incredibly special.
Pin For Later