Santa Monica has it all for the ultimate girls weekend with its stunning Pacific Ocean setting, great shopping, dining, wellness, and outdoor activities. It has been named one of the top 10 beach cities by National Geographic. Boasting a warm sunny climate, Santa Monica is the perfect mix of California beach vibe and urban experience. In addition to stunning beaches, there are luxury hotels, premier shopping and dining options all in close proximity. You can happily go car-less here and walk or bike for a laid back California vibe that's just perfect for a relaxing getaway. You can easily see why Santa Monica is one of the most popular neighborhoods in Los Angeles.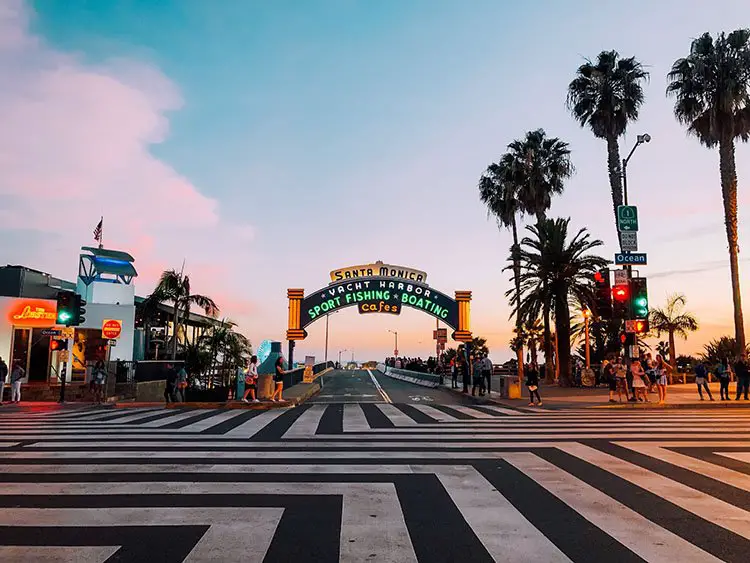 See our list of favorite hotels to book your Santa Monica base camp.
Day 1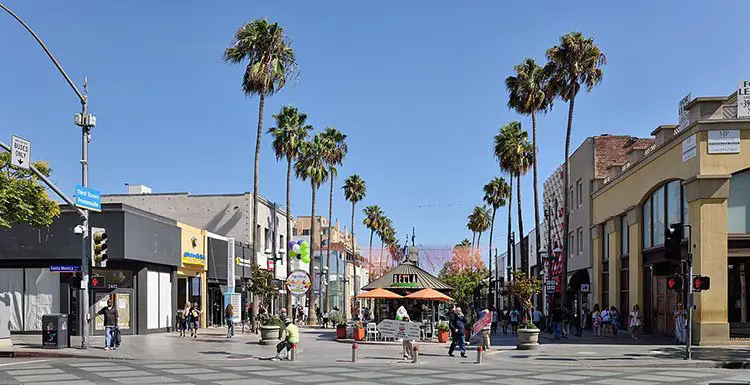 Start your day off with a yummy breakfast at Blue Daisy featuring local and organic fare made from scratch.  After breakfast, stroll down 3rd street Promenade with its long row of shops, cafes and street performers.  For more shopping, browse the boutiques on upscale Montana Avenue.  If you need a pick me up, there's plenty of coffee shops to choose from.  Try Le Macaron for coffee, tea, and macarons.
On Wednesdays and Saturdays, browse the Santa Monica Farmers' market. The market boasts the best selections of fresh produce in addition to artisan cheeses, natural meats and other delectables to satisfy every foodie.
By afternoon, you'll want to hit the beach and the Santa Monica pier –  the iconic and historic landmark which is fun for kids and kids at heart with a Ferris wheel, old fashioned carousel, and arcade. You can rent chairs and relax on the beach until sunset or take a long stroll down the sandy beach.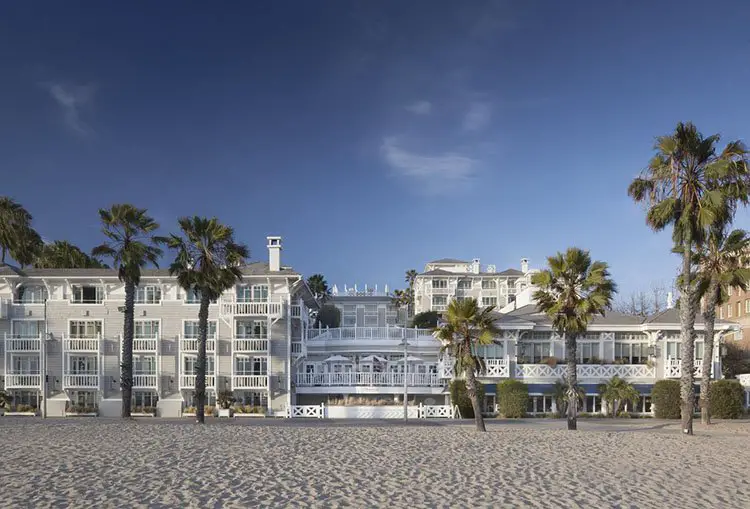 At sunset, head to Hotel Shutters on the Beach for a refreshing cocktail and then stroll to dinner at Del Frisco's Grille for fresh seafood, steaks and modern American fare located across the Pier. See our top hotel picks for Santa Monica here
For a nightcap enjoy a drink at Santa Monica's best rooftop the onyx bar on top of the Shangrila Hotel.
Day 2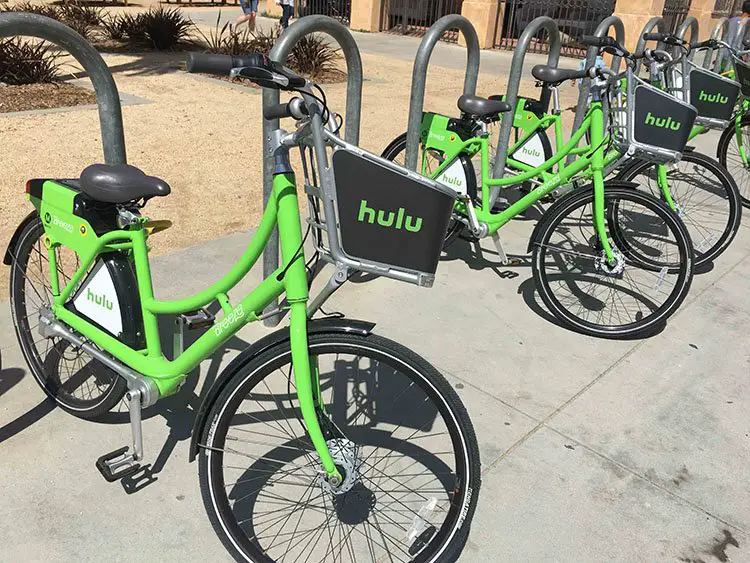 Kick-off your day with a healthy and delicious stop at The Hive offering organic juices, smoothies, and superfood bowls.  You might also spot a celebrity getting their healthy morning fix.
The best way to explore Santa Monica is by bicycle so after fueling up, grab a cruiser bike and hit the Santa Monica bike path.  If your hotel doesn't offer bikes, use the bike share system or book a guided tour.
If you pedal a few miles down the path, you'll approach Venice beach with its more funky vibe to Santa Monica's upscale scene. You can walk your bikes along the pedestrian promenade in Venice which makes for a great stroll with entertaining street performers, fortune-tellers, artists and vendors.  After the promenade, you'll hit the infamous muscle beach – just steps from the sand where bodybuilders work out – made famous by bodybuilders like Arnold Schwarzenegger and Lou Ferrigno.
A mile east of Venice Beach, you'll hit Abbot Kinney Boulevard, a famed destination for its shops, restaurants, and galleries set in a hip artsy vibe. The boulevard is named after Abbot Kinney, the late 19th-century millionaire who spent his fortune recreating his favorite Italian city, Venice. Venice California comes complete with canals that you can stroll.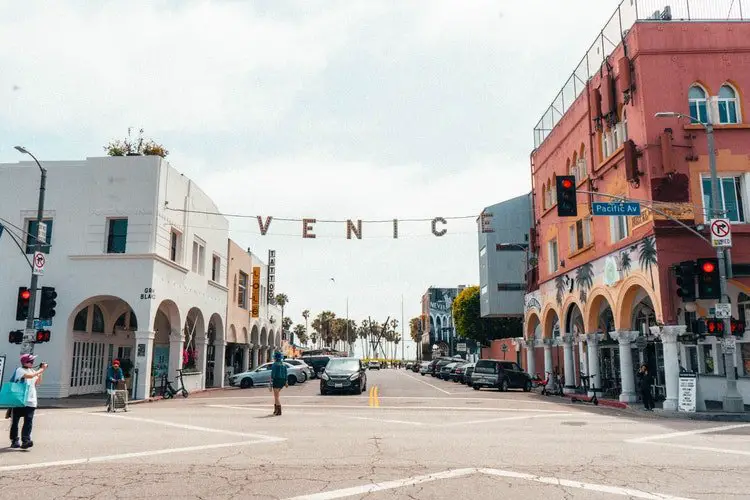 If you're feeling hungry there are plenty of delicious choices including Lemonade for creative and healthy California cuisine, Plant Food & Wine for health-conscious fare in a cool space with an outdoor patio or Sweet Fin for poke bowls.
Catch the sunset in Santa Monica at The Penthouse, on the top of the upscale Huntley Hotel with unmatched views of the ocean from its wrap-around windows, making it a popular choice for sunset cocktails.  For dinner there, you can enjoy fresh seafood, steaks, and pasta.
Day 3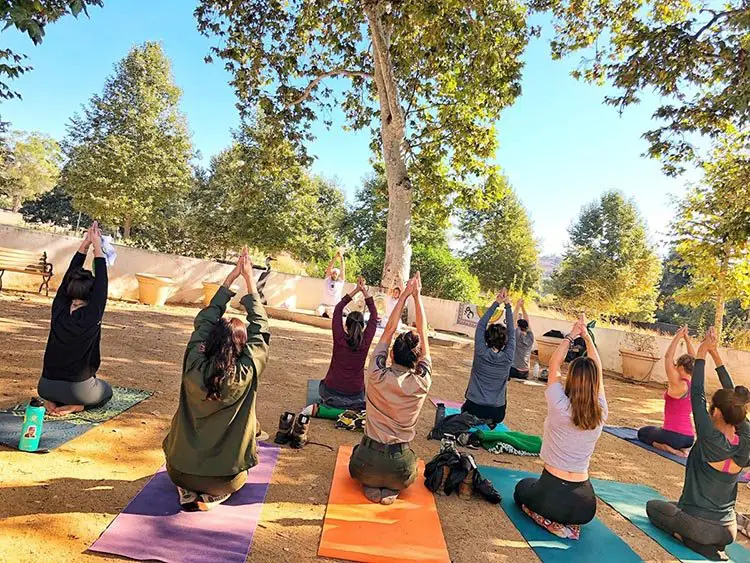 For breakfast, try Urth Cafe for organic coffees and teas and pastries or more health-conscious breakfast bowls and entrees.
If you want to try something out of your comfort zone, you can take a flying Trapeze class at Santa Monica's  Trapeze School. Classes run for 2 hours and they also offer trampoline and silks classes which are an hour long. Classes are popular so book ahead.
If you prefer to keep your feet on the ground, yoga and hiking are two other popular activities in Santa Monica. Santa Monica Yoga offers classes for all levels. Laughing Frog Yoga likes to keep yoga light and fun and offers unique classes including goat yoga and puppy yoga. If you're never heard of goat yoga, read more on the latest craze.
Or take yoga outside with a beach yoga class for the ultimate Southern California experience.
The Santa Monica Mountains offer miles of trails to explore the region and soak up stunning views. Make sure to bring plenty of water, sunscreen, and snacks before you head out.  If you want to pack a picnic, stop into Bay Cities Italian Deli for excellent sandwiches and other deli items.
Some popular hikes include Paseo Miramar, a 5 mile out and back hike that offers spectacular views of the city and coast. It's considered one of the most scenic trails in the area.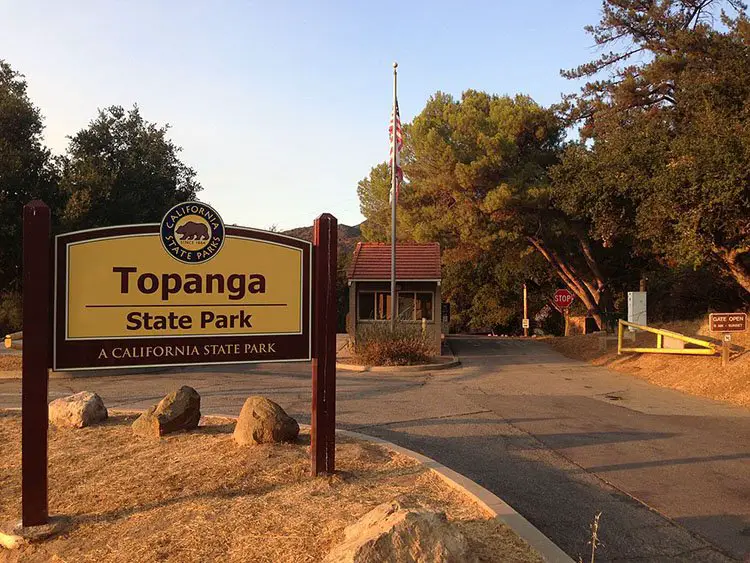 Topanga State park offers hikes including Los Leones trail – a 7-mile hike that is rated moderately difficult with a stunning peak.
Eaton Canyon Natural Area is an amazing nature preserve consisting of 190 acres of zoological, botanical and geological features with three hiking trails, the most popular one ending in a stunning waterfall and swimming hole in the warmer months.
If you're a fan of the old hit show MASH, visit Malibu Creek State Park where you can walk through the historic MASH sets which were filmed on location here as well as other shows and movies.
Wrap up your Santa Monica stay with a sunset dinner The Lobster, this iconic restaurant located at the pier looks touristy but serves up delicious food from acclaimed Celebrity Chef, Govind Armstong. The menu is seasonally driven with creative and unique dishes.
Looking for a cool place to stay in Santa Monica? Also check out our other ideas for shopping and eating out in Santa Monica here.
Featured Image by Matthew LeJune
Pin for later