Looking for a new beach destination that is packed with lots of adventure, beautiful beaches, and memorable experiences? The Philippines is the perfect stop in Southeast Asia for all of these things and more.
Cebu is the second largest island in the Philippines and is a hub for adventure, exploration, and a history. If you make it to the island, here are nine things you can't miss!
You may also like: Memories of the Philippines Beaches
Swimming with whale sharks in Oslob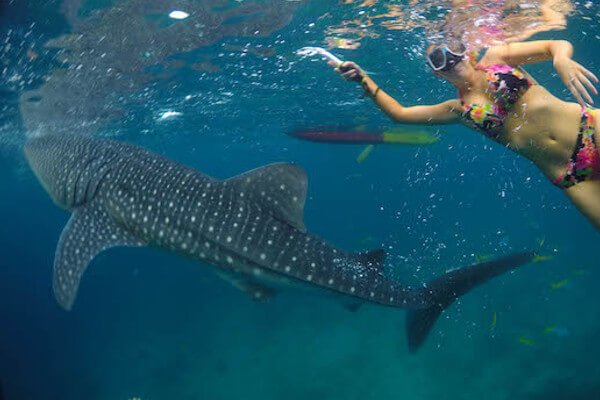 This is a real adventure and opportunity of a lifetime if you're on the island.
Oslob is along the southern tip of Cebu and is known for the whale shark watching, snorkeling, and scuba diving. The whale sharks are pretty much harmless and are huge but the experience is one you will never forget.
This is an opportunity for some great photos and time to swim alongside the wildlife that makes Cebu great. If you are a little nervous about swimming with them, you can always stay in the boat and see their mouths come out of the water for feeding.
Wade in the water at Tumalog Falls
Tumalog Falls is nested back in a forest and is a very serene waterfall that isn't too crowded or touristy.
You hop on a motorbike to get down the hill and you can wade into the pool below and look up at the beautiful waterfall. They also have a little pool that has those fish that nibble on your feet. It tickles a lot but is a really cool experience to see them in nature!
There is no cost if you want to walk down the hill but the motorbike ride is a small fee (about 20 php).
Canyoneering in Badian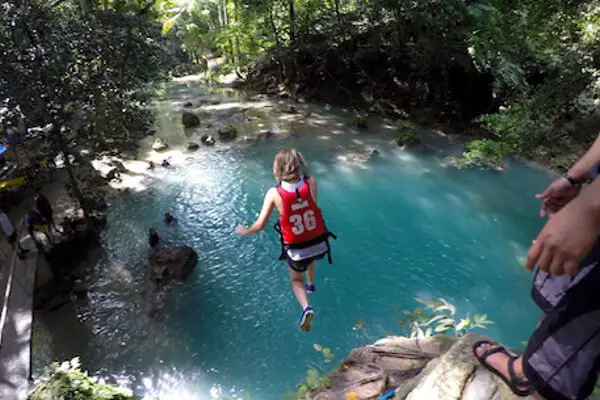 Looking for a little adrenaline rush?
The canyoneering in Badian involves jumping off cliffs, swimming in crystal blue water, natural slides, rope swings and more. There are a few different companies that run canyoneering and Kawasan Canyoneering offers a great and safe experience.
Jumping off a 30 foot cliff may sound scary but it's actually tons of fun and makes for great photo and video! Most canyoneering excursions include Kawasan Falls.
Sit on a raft at Kawasan Falls
Not into jumping off 30 foot cliffs? Skip the canyoneering and go straight to Kawasan Falls!
This is one of the most beautiful places in the Philippines and you really cannot miss it. The water really is as blue as the pictures and it is stunning. They have huge rafts that the tour guides will use to take you under the waterfall for a massage too.
Hike Osmena Peak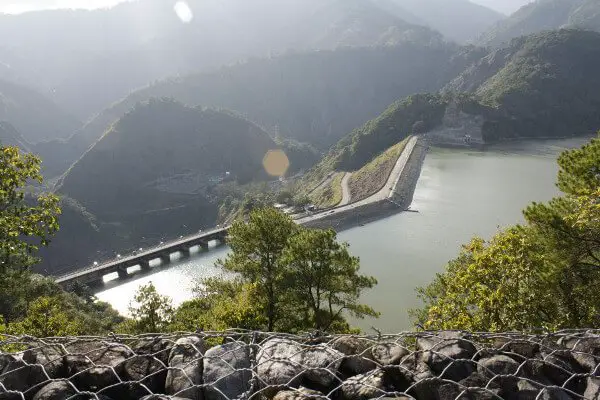 If you make it to the southern tip of the island, you have to make the trek to Osmena Peak. You can combine this excursion with Canyoneering and the tour guides will take you right from canyoneering to Osmena Peak.
Be prepared for a one hour motorcycle ride each way but the views are priceless. The mountains look like something out of a Dr. Seuss book and your pictures will be unreal!
You may also like: Best Things To Do In Borneo
Go to SM Seaside Mall and get ice cream covered in cotton candy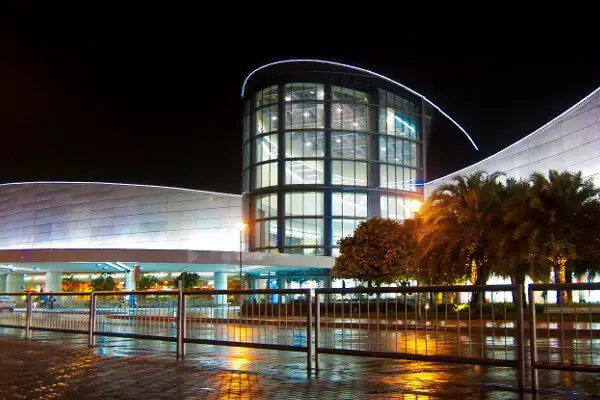 The Seaside mall is huge and has so many stores from all over the world and even a few local stores. Check out Kultura for local gifts, jewelry and clothing.
The best part of the mall though is there is a place called Room for Dessert which serves ice cream cones wrapped in cotton candy. To satisfy your sweet tooth make sure you stop by in the Skypark area.
Climb the stairs at Taoist Temple
You're in Asia. You have to see some temples and dragons.
Taoist Temple is a really cool place to go to experience the Filipino culture and get some classic Cebu photographs.
Beware, there are a lot of stairs and they have a little bit of a dress code to go inside some of the rooms. However, the grounds are beautiful and it's a really great experience to add to your vacation in Cebu.
See Magellan's Cross
Magellan is an explorer who discovered the Philippines and planted a cross in Cebu. That original cross is said to be encased in the wooden cross that is currently there. It is in a beautiful park and a cool part of history you need to take a peak at.
You may also like: Things To Do In Siem Reap
Stroll through the gardens at Fort San Pedro
This fort is an old military fort that is right in the middle of the city! It holds a lot of history and has a lot of information about the Philippines dating back to the 1500s. The fort has gardens on the inside and is a very busy place with many tourists.