Taiwan is awesome. It's a foodie's paradise, known for its night markets with some pretty interesting foods. I'm not a huge fan of Asian food, but I had a blast trying (almost) everything on offer and actually found quite a few things I liked.
Every night market is different. Most feature food, but others have clothes and trinkets, too. They have anything ranging from candied apples and pears to stinky tofu and seafood. On that note, lets get started!
You may also like: Discovering Indonesian Food In Bali
Stinky tofu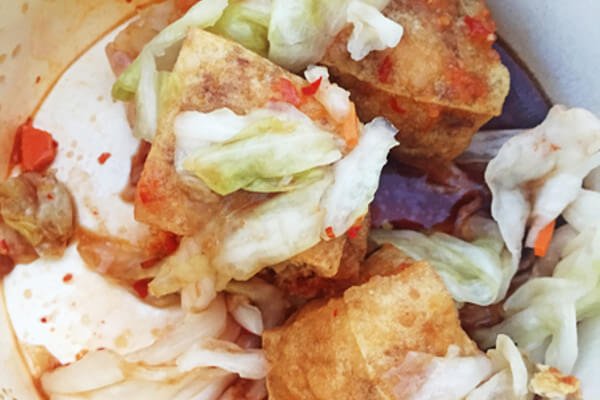 Ahh, stinky tofu. The old, used gym shoes of the night markets.
Stinky tofu is loved across Taiwan, but I can't actually tell you why. I'm really not sure. Stinky tofu is fermented tofu most commonly served deep fried, usually with chilli sauce, but it can also be served cold, steamed or stewed. If that doesn't get you excited about food, I don't know what will.
This is one of those things that you most likely won't like, but have to try just because. When in Rome, right? The smell will haunt you, in memory and the markets. The wind blows the smell towards you, making you want to run to get away from it. Sometimes, you can't even find it when you smell it.
I'm telling you, haunting.
Large fried chicken
This was my first night market food. One toe in the water before anything too crazy, like stinky tofu.
This was delicious fried chicken. Like, really good. And like it says, the pieces are large, like the size-of-your-head-large. I had no idea fried chicken was a really popular thing in Taiwan, but the line was always long, and worth the wait.
Hot Star Large Fried Chicken is the place to go. They have locations allover Taipei, but there is definitely one in the Shilin Night Market and the Ximending Pedestrian Area. You can get it spicy or plain. Both are delicious.
Oyster vermicelli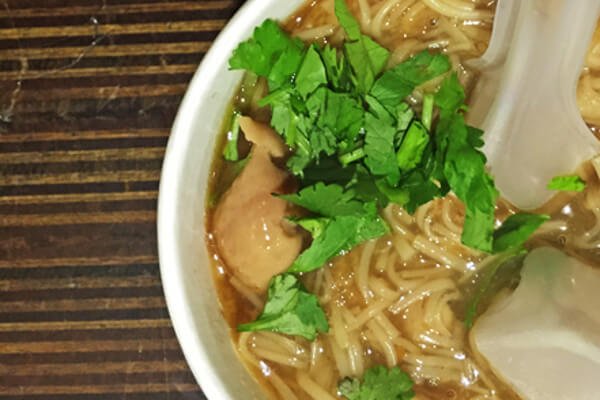 This is…uhh…interesting.
I had never had oyster before I tried this and I learned I did not like them. They're kind of a weird texture. The soup has vermicelli noodles and oysters. It's pretty simple and also pretty popular.
I wasn't a fan, but it's still worth trying. You may look silly eating this because they have weird soup-spoon things. I think you just kind of pour it into your mouth, but I really don't know. They aren't as open and I never really figured out the right way to use them.
You may also like: Going Gourmet In Brittany
Oyster omelets
These are another night market favorite. They are filled with small oysters and a starch is usually added to thicken the consistency. There is also a savory sauce that they are usually topped with.
I wasn't a huge fan of this either, but it's one of the things that visitors usually love. They don't look the most appealing, but don't let that stop you from trying it. Ask at your hostel where to find the best ones before you go.
Dumplings of every variety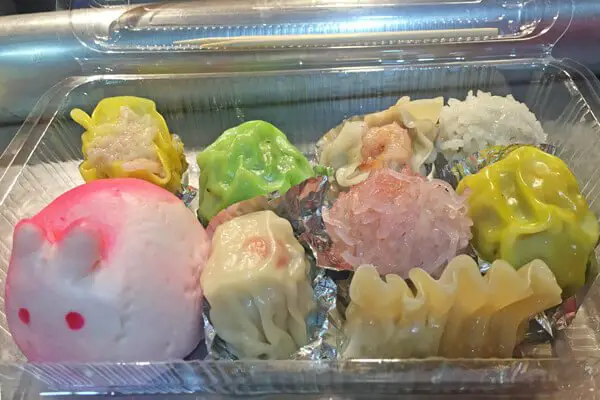 I love dumplings. There. I said it.
I didn't know what was in most of them, but man, were they good. I didn't see them at a lot of night markets, but the one I did see had so many different kinds it was hard to choose, which I was doing by looks of course.
My favorites, though, aren't at a night market. They are the pork XiaoLongBao at Din Tai Fung. They're little drops of delicious soupy heaven. Still, I would highly recommend dumplings of any sort.
Taiwanese sausage
These are basically Taiwanese versions of hot dogs. They can be pretty hit or miss.
I had a good one, someone else had a less-good one. Sometime they're cut so they look like corkscrews. Sometimes they're just plain. And sometimes they're wrapped in some other meat.
If you don't want to commit to a whole one, split it with someone. I would recommend that with most things so you can try a variety of things, but don't push splitting everything. That's just annoying.
Candied apples and pears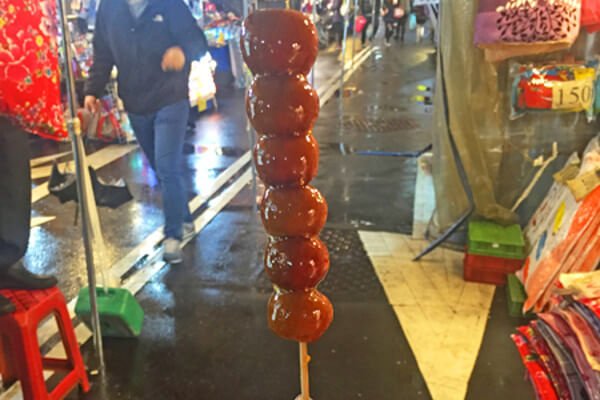 I did not like this. I saw them everywhere and they looked so good and fun and I finally caved and got one, but did not enjoy it.
It was pears on a stick with some kind of sugar coating. They are difficult to eat because they spin on the stick and hurt my teeth to bite. But if they have them without the sugar coating, definitely try those. The fruit inside is good.
Fried squid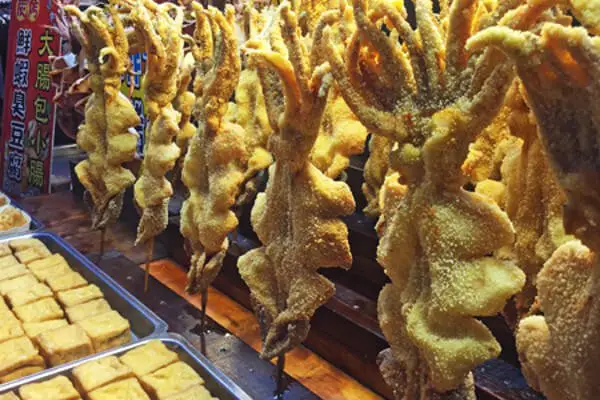 I'm not sure what possessed me to try this, but I did and boy am I glad! It was delicious. There was a little spice to it, which gave it a little more flavour. The friend part gave it a little crunch.
It all worked together really well, and it was cut up in perfect bite sized pieces for easy eating. I didn't see this a lot, either, but if you happen upon it, try it!
Black pepper pork buns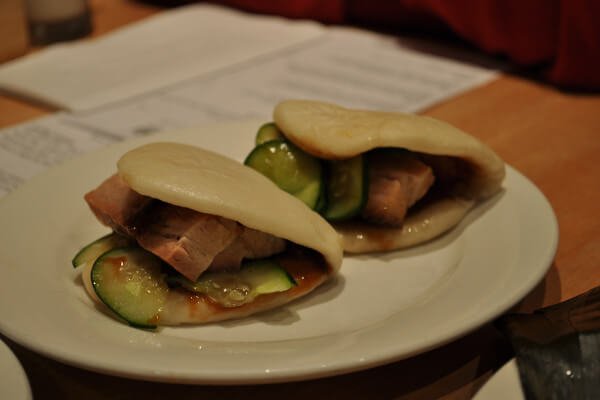 Last, but not least, black pepper pork buns. I preferred the steamed buns, especially the sesame ones, but these are delicious, too. They're usually fist sized meat filled buns with sesame seeds on top.
These are most popular at Rahoe Night Market, but there are so many different kinds of pork buns. Try them all.
You may also like: Cooking Around The World: Aromatic Singapore Curry Laska
So, now that you just read about all this food, do you want to go eat everything?
Before I go, a few pieces of advice: go with people so you can split things, but like I said, don't be pushy about sharing everything. Get stuff for yourself and let them try it. Or just eat it all yourself.
Bring small money, too: a lot of places have lines and get busy, so you don't want to hold it up getting change for your big money. They are great places to get rid of change and usually open around four or five, but make a great option for dinner instead of a restaurant.
Go on, get planning and try all the things.