Israel is a fascinating country, with Jerusalem as a fixture of reverence for the faithful of three major world religions. But the Holy Land has more to offer than the usual religious sites. So much more! Venture off the beaten path and see a side of Israel many tourists never get to experience.
The Negev Camel Ranch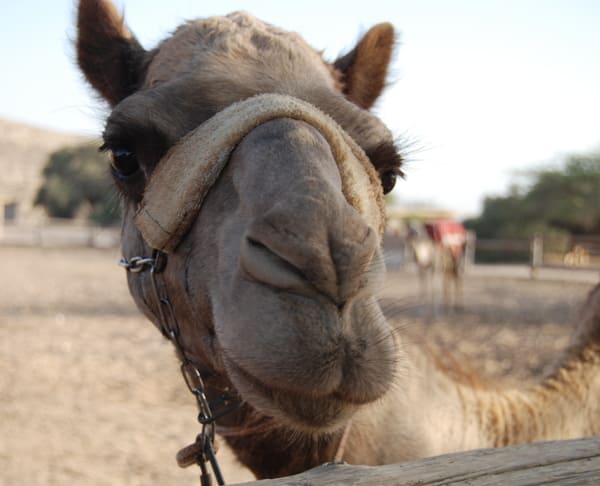 Israel boasts more varied climatic regions than most people realize. From sunny beaches and wetlands filled with noisy birds to scorching deserts and snow-capped mountains, you will be surprised at its diversity. In the orange sands of the Negev Desert, the Negev Camel Ranch is a memorable and historic place to spend the night.
Located 25 miles southeast of Beersheva, the Camel Ranch is kind of a glorified camp with wooden huts that shelter visitors for the night. Huts are solid, with windows and a door, but things are not entirely airtight, although plenty comfortable for a night or two. 
Instead of mattresses, you'll find permanent camp beds, but with fresh bedding and pillows. The sparkling clean and spacious bathrooms are shared by all campers, with separate facilities for men and women.  
But the thing that makes you remember your night here is the camels. The ranch houses about 20 camels, and they live in a paddock on property. They are always available for photos or to study their behavior. You'll wake to camel bellows and commotion each morning. 
Upon arrival, guests relax in the dining and reception area with Bedouin tea, served spiced with desert herbs. It's so delicious you'll want to take some home! Meals are served here as well, Bedouin-style, on low tables surrounded by cushions. 
Breakfast is included and is a tasty assortment of dips, spreads, eggs, vegetables, fruit and bread. An excellent start to your day. Dinner is extra but worth it. You'll dine on surprising foods typically eaten by camel shepherds, including lentils, vegetable stew, bread baked on stone pebbles, local olives and dates. And, of course, more Bedouin tea for dessert.
Camel tours into the desert can be arranged for a short one-hour trek up to a few days' expedition. The fun part of riding camels is when they stand up or down. Camels come to their knees to stand or sit, and you'll feel like you're about to be thrown off. Hold on! After that it's a smooth ride, as they are amazing animals with toes they can spread out to make them quite sure-footed in the sand.
Riders sway through the Negev desert along a Nabataean Incense Route. The Nabataeans were an ancient culture that flourished in the region and built nearby Petra. They were primarily nomadic but had cities along their Incense Route, where they traded spices, silks and incense from the port of Joppa to modern-day Yemen.  
You'll pass the ruins of Mamshit, a Nabatean city along the way. Mamshit, pronounced Mam-sheet, is one of the cities where traders would rest for the night. It is now a UNESCO World Heritage Site and Israel National Park. Get more information and booking information about the Negev Camel Ranch and get ready for a ride to remember.
Synergy Spa at the Dead Sea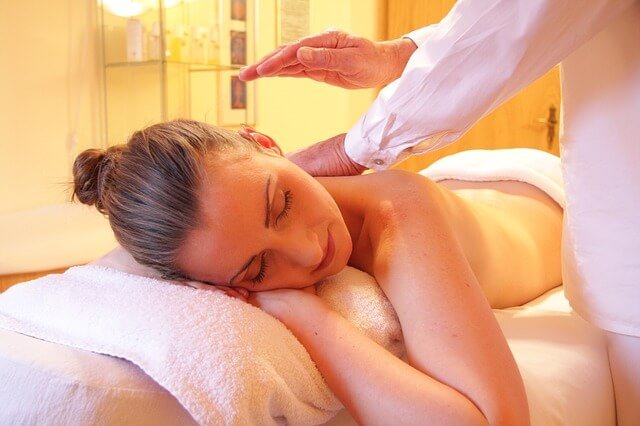 The Dead Sea is a famous tourist sight, but few see it from the luxurious lookout at Ein Gedi. Floating in the high salinity sea is quite an experience. But if it's wintertime, when water temperatures dip below 75 F degrees, it's nicer to spend your time floating in the warm Dead Sea water at the spa.
The Synergy Spa is part of the Ein Gedi Hotel, within the Ein Gedi Kibbutz. The kibbutz is located just 2 miles south of the famous Ein Gedi Nature Reserve, with its waterfall and Nahal David (David's Stream). This area is brimming with Biblical history. David hid in a cave here from Saul and took comfort in its freshwaters.
But if you're looking for a more modern visit, try Synergy Spa. Offering an array of pampering services such as massages, facials, mud wraps and more, you'll leave feeling refreshed and nurtured. And with the purchase of a 50-minute service or admission fee, you can enjoy the spa facilities. Float in a warm, salt-water pool year-round, visit a Turkish Hamam, steam in a traditional sauna or lounge by the outdoor pool. All overlooking vistas of the Dead Sea and Moab mountains in the distance.
Oh, the decadence. Take refreshment with a variety of teas, fruit or light snacks. The Dead Sea experience is quintessential Israel-but this is so much more! Don't mistake Synergy Spa for the nearby crowded and dirty Ein Gedi Spa, located closer to the shores of the Dead Sea. The facilities are worlds apart.
Hiking Around the Sea of Galilee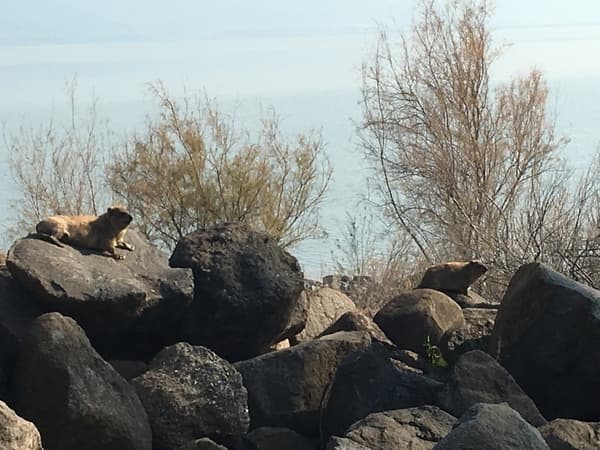 The Sea of Galilee is a revered location in Israel. To Christians, Jerusalem is important, but the Galilee is where Jesus spent much of his time. Christian tours flock to the area to visit Capernaum, the Mt. of Beatitudes and Kursi. Additionally, Tiberias is a significant city in Judaism, and there are several ancient synagogues in the region.
But what about the lake itself? The (actually freshwater) Sea of Galilee is more than 13 miles across but unusually shallow. Winds whip over the hills to quickly stir the water into angry waves. The cliffs and hills surrounding it provide a tranquil, beautiful backdrop. Whether in peace or storm, Galilee, also known as the Kinneret, is a sight to behold.
Although few tourists have time for it, hiking around the Sea of Galilee is an experience to remember. Peaceful and inspiring, the Sea of Galilee Trail rings the lake. It is a mostly flat, easy hike. But the trail is 35 miles in total, and afternoon hiking in spring and summer can be quite unpleasant. It's best to divide up the hike into sections and tackle it as time allows. 
A great start is to begin at Tagba, at the Church of the Primacy of St. Peter. Begin following the Sea of Galilee Trail markers colored black, purple and white towards the south. From there, its nine miles to Tiberias, where you can get a taxi or bus ride back to your starting point. 
If you are a serious hiker and have the time, consider spending four days encircling the lake. Hiking four hours each morning will leave you with plenty of time to enjoy the beaches and tourist sites when you finish. Or you can get a move on and cover half the lake in a day. Again, I suggest ending in Tiberias, but starting at the Jordan River to hike a full 18 miles one-way. Whew! Sounds exhausting.
The tranquil water and beautiful scenery will help make the time go by quickly, though. If you'd like, carry a Bible to read scripture mentioning the exact places you're walking past. And don't be surprised to see some unusual animals. Rock hyraxes, which look like enormous hamsters, live among the rocks along the shore. They are harmless but have large front teeth, which is a little startling at first.
Get more information on the Sea of Galilee Trail and plan your adventure. If you love adventurous hiking, check out Israel's acclaimed Israel National Trail, which traverses the country from top to bottom.
Israel has so many incredible sights and experiences, and it's always rewarding to stray off the well-traveled path to find something new. You won't regret it.
Pin For Later