If a road trip to the Southwest is on your list, I'd highly recommend visiting El Paso, Texas. Known for cowboy boots, Wild West history, delectable food, shopping, and breathtaking desert scenery. And the invention of the margarita happened here – need I say more?
El Paso is situated a stone's throw from the border with Mexico creating a cultural crossroads.  The Rio Grande river flows through El Paso and provides miles of trails to hike or bike.  The downtown is bustling with shops and restaurants as well as art galleries, museums and theatre.
Outdoor recreation abounds in this Chihuahuan Desert location with hiking, biking, rock-climbing and off-road adventures.
To plan your trip, here is a guide to the perfect girls' weekend in El Paso.   To start with, book one of these cool hotels in El Paso for your fun base camp for adventure.
What to Do in El Paso, Texas for Your Weekend Getaway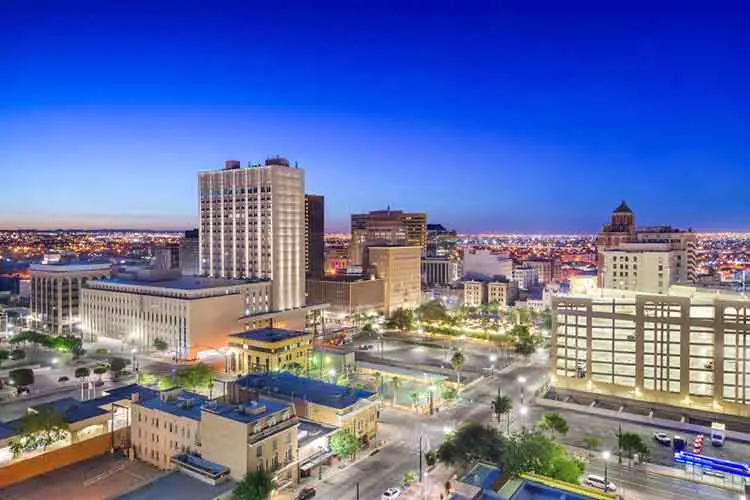 El Paso is a cultural crossroads between the U.S. and Mexico and there is no lack of history, culture and fun activities from thrill seeking, outdoor recreation, shopping, dining and arts and culture.  Start your day off with some Tex-Mex breakfast to fuel up for fun and adventure.
These Boots Are Made for Walking
El Paso is known as the boot capital of the world, so if you're in the market for a pair of authentic cowboy boots, you've come to the right place.  Boots made in El Paso include Tony Lama, Black Jack Boots, Lucchesse, JB Hill Boot Company and more.
I recommend touring the Lucchese Boot Factory, one of the oldest boots factories in Texas. The Lucchese is one of the premier brands for cowboy boots, so quality is guaranteed. 
A tour will show you how boots are made from start to finish and you'll see first hand the level of craftsmanship infused into these world-renowned boots. Of course, you'll probably need to buy yourself a souvenir.
Go on an Off-Road Adventure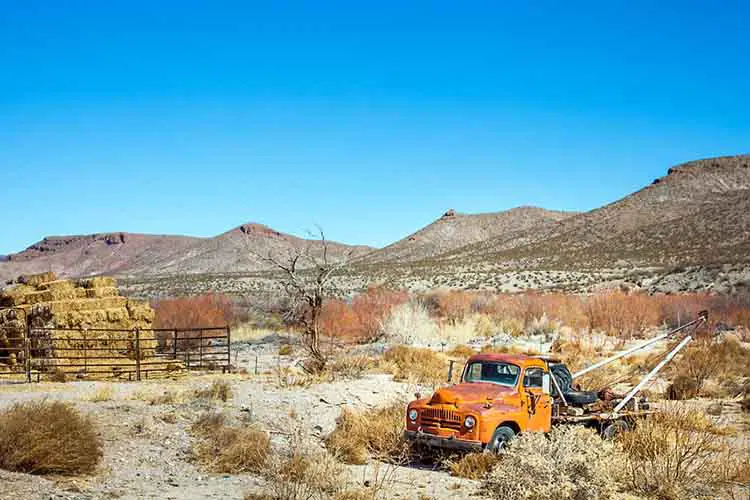 If you're a thrill-seeker, El Paso delivers with outdoor activities such as ATV rentals and hiking tours.  Visit the Red Sands area and rent an ATV for a tour which was fun and surprisingly easy even for beginners. We had a blast riding an ATV over the great open plains of Red Sands.
Explore almost 27,000 acres (about 40 square miles) on over 100 miles of trail at Franklin Mountains State Park.  If you're into rock-climbing you can climb at McKelligon Canyon or Sneed's Cory.
If you want to keep your feet on the ground, I suggest taking one of the hikes to explore the park.
Remember you're in the desert, please carry plenty of water and a cell phone, wear good shoes, dress for the weather, and travel with a partner. Be prepared for rugged desert terrain.
Go Spelunking
Also at the Franklin Mountain State Park is a cave tour of the abandoned copper mine. This tour would test your mettle as the mine features some uncomfortably narrow passageways. Spelunking – the practice of exploring caves – is a unique experience.  The Aztec Cave Trail is not long, but it is steep.  The views from the cave are worth the effort.
Ride the Tramway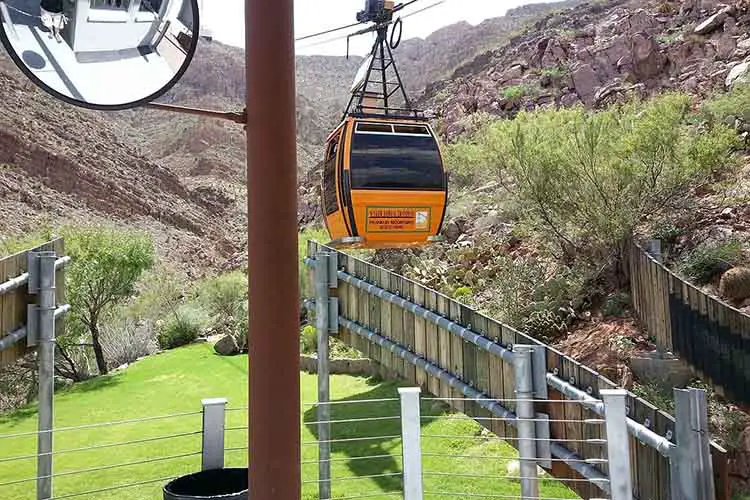 Ever want to ride a tramway a thousand feet above the ground? Check out El Paso's Wyler Aerial Tramway, located on Ranger Peak, 5,632 feet above sea level. At the top of the tramway, you will view Arizona, Mexico, and New Mexico. It gets pretty chilly up there, so bring a jacket to ride the Wyler Aerial Tramway. 
Visit the Iconic Indian Cliffs Ranch
The Indian Cliffs Ranch is one of El Paso's most prominent tourist attractions and undoubtedly a destination that should be part of your itinerary. The ranch boasts views that will make you feel like you're part of an Old Western movie.  Check out the Old West memorabilia including an antique wagon collection, a western town, old working stable areas, an aviary and even a snake pit. After touring around the farm, you can dine at their famous Cattleman's Steakhouse for good old-fashioned BBQ. 
Dive into El Paso's Delectable Foods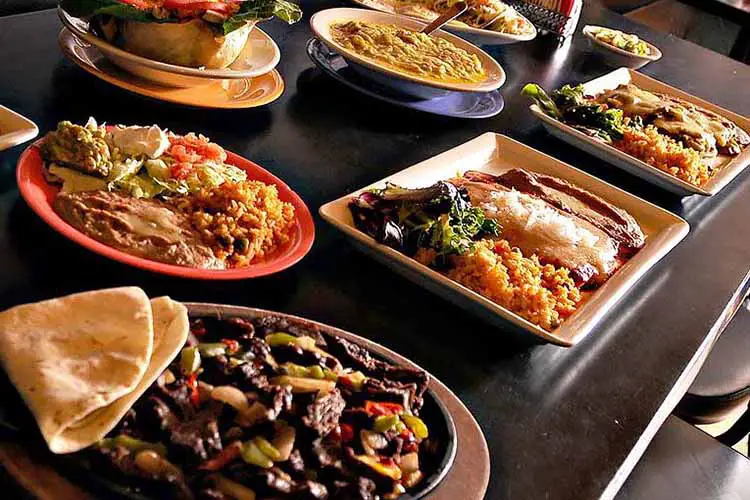 El Paso features a delicious selection of cuisines inspired by traditional Mexican and classic All-American dishes. El Paso is also home to casual and fine dining, so you are covered no matter what your palate is craving. 
I highly recommend you go to L & J Café, a local favorite in El Paso, voted as the best-tasting Mexican food in the area. 
Margaritas Please
It is pretty much an unspoken rule for a girl's weekend to do some beverage tasting.  In El Paso, it must include a margarita as legend has it that it was invented at Tommy's Place Bar in the El Paso-Juarez region on July 4, 1945, by Francisco "Pancho" Morales.  Try the classic or a fruity variety including prickly pear margarita for something a little different.
While Texas may not come to mind when you think of vineyards, there is wine tasting to be found  just a short drive from El Paso – such as the Zin Valle Vineyards. which offers an excellent selection of  wines – try a dry white or rose to counter Texas's hot climate.
Catch a Show
Check out the Plaza Theatre, a national historic building of significance, built in 1930 and restored to it's original splendor in 2006. Conveniently located in downtown El Paso, the theatre features Spanish Colonial Revival architecture with beautifully painted ceilings, mosaic tile floors and antique furnishings.   Check out their calendar to add a night of entertainment to your girls weekend.