Today I'm going to tell you about one of my favorite Charleston day trips, heading south out of town along Route 700.
You may also like: Charleston: The New This Trip
Charleston AKA 'Beverage Country'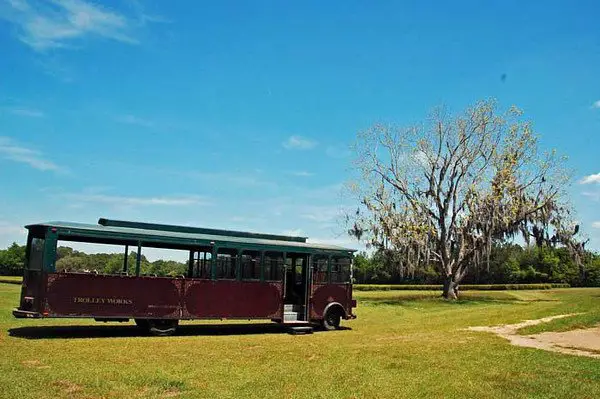 Charleston Tea Plantation is a working tea farm and factory located south of Charleston on Wadmalaw Island. Tours focusing on the horticultural aspects of tea growing are offered aboard old trolleys with a recorded narration by company founder, William Barclay Hall. Factory tours focusing on tea production are also available.
The adjoining tea shop stocks all kinds of tea-related paraphernalia, from books, jewelry, to tea and tea sets. Self serves hot and cold teas are available free of charge to visitors.
I make it a point to mention this because the first time I went, I mistakenly stood in line to pay for my iced tea (raspberry – still my first choice.) Additionally, they have an online shop, which has become one of my favorite gifts buying stores on the internet.
You may also like: Harbor Island: SC Beach Where Nature Is The Resident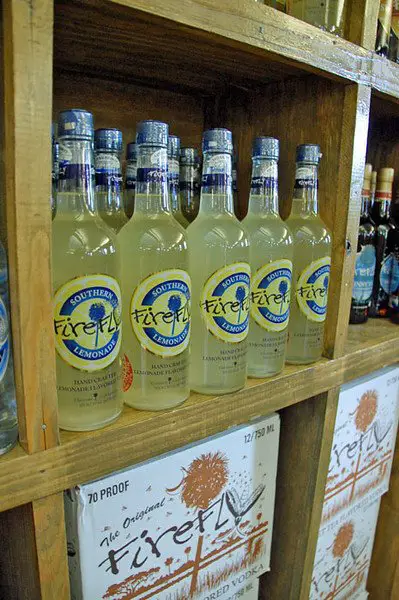 You may have heard people say that there is nothing more Southern than sweet tea, but after visiting Firefly Distillery and enjoying a tasting, you may join the ranks of us who say that there is nothing more southern than sweet tea vodka.
Also located on Wadmalaw Island is Firefly Distillery. A mere 15 minutes by car down the road from Charleston Tea Plantation, and before you wonder, yes, they use their tea to make their vodkas. Hence why my family have nicknamed this area near Charleston 'beverage country'!
Those of you who may already be familiar with Firefly Sweet Tea Vodka will be glad to learn that in addition to the original variables are flavored tea distilled vodkas including peach, raspberry, and lemon. My favorite variety to buy is the freshly made Lemonade Flavored Vodka available only on-site.
Once this particular variety is opened, it keeps well in the freezer and makes for a dynamite cocktail, especially when mixed with the original Sweet Tea Vodka. Last time I visited they had added a sweet tea flavored bourbon, tea infused with bourbon acquired from Buffalo Trace, a well known Kentucky bourbon distillery.
You may also like: Charleston Joggling Board History
Johns Island and the Angel Oak Tree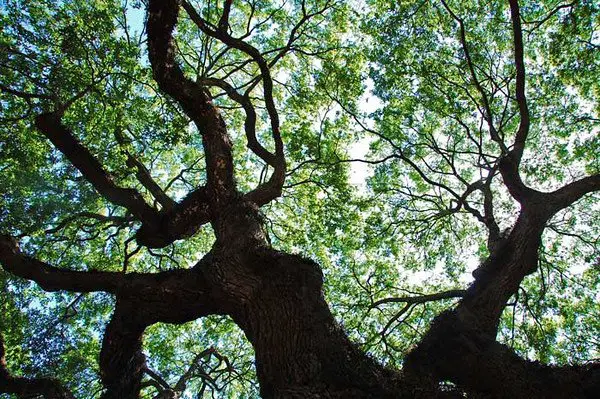 Live oaks are evergreen oak trees native to the southeastern United States and you will see many of these moss-draped trees on your trip out to Wadmalaw Island.
On the way out to or back from the tea plantation and distillery, be sure not to miss stopping to see the Angel Oak Tree located on Johns Island. At 65 feet tall, an impressive 28 feet wide, and estimated 400 years old, Angel Oak is believed to be the oldest living organism east of the Mississippi. Located right off the main road (Route 700/Maybank Highway) in Johns Island, getting to Angel Oak Park is easy and well marked.
JB's Smokehouse – a great place to eat
Although located just 45 minutes or so away from Charleston, it's important to remember you are kind of in the middle of nowhere in this part of South Carolina.
In other words: you need to plan what and where to eat ahead of time! I haven't gotten around to trying this yet, but every time I head out in this direction it becomes obvious that this outing would be a perfect time to pack a picnic to enjoy at any of the above stops.
If you are looking for a restaurant, I can highly recommend JB's Smokeshack, located right on Maybank Highway in Johns Island.
JB's serves up outstanding pork BBQ, brisket, ribs, and chicken, as well as a selection of fresh local vegetables and may be worth a trip to Johns Island even if you don't head out to beverage country. Except for the kitschy over-the-top pig-themed decorating scheme, even pure vegetarians will find much to enjoy here.
Have you ever visited any of these spots near Charleston? Or do you have a favorite day trip for a favorite city?
You may also like: Visiting Charleston: History, Cooking, Walks And More
All photos by  © Margo Millure  
Pin for Later