Southern France is more than the congested promenades of Nice and the high-fashion coastal towns of the Riviera.
The Languedoc-Roussillon region, which spans the Mediterranean coast from Provence to Spain, is a relaxed and affordable alternative to Provence. What it lacks in name recognition it makes up for in sandy beaches that surpass those of the Riviera in beauty and accessibility, in my opinion.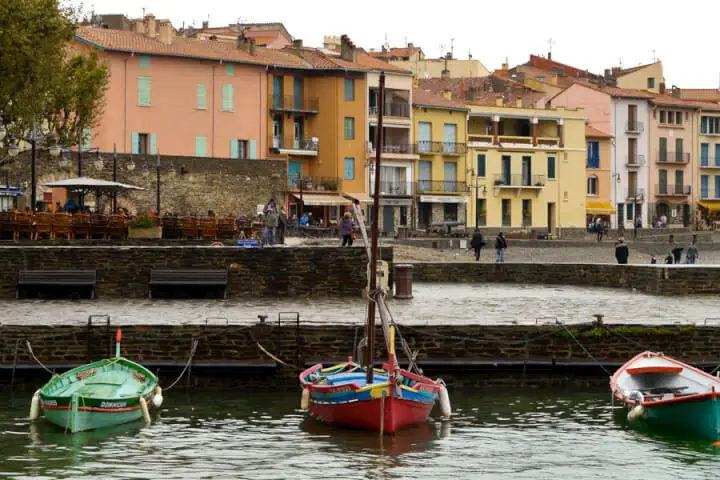 The striking landscape—the snow-topped heights of the Pyrénées Mountains, the dry terrain that supports vineyards and olive groves, and the low, gentle incoming waves of the sea—invites adventurers and leisure-seekers alike.
Shaped by its historical role as a crossroads of civilizations, from Roman to Catalan, Languedoc-Roussillon remains a cultural haven that exemplifies the Mediterranean way of life.
You may also like: Laguedoc Wine Region
Roman Heritage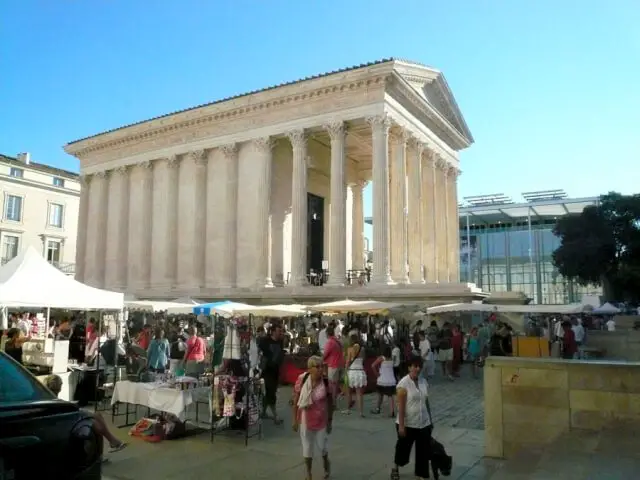 The ancient Roman thoroughfare, Via Domitia, cuts through Languedoc-Roussillon connecting ruins of the former empire, the most impressive of which lie in and around the city of Nîmes.
Nîmes arena is the best-preserved Roman ampitheater in the world. Far from being abandoned, it still regularly hosts rock concerts and events such as reenactments of gladiator battles.
La Maison Carré is one of the most intact temples of the Emperor cult and Le Tour Magne one of the tallest look-out towers.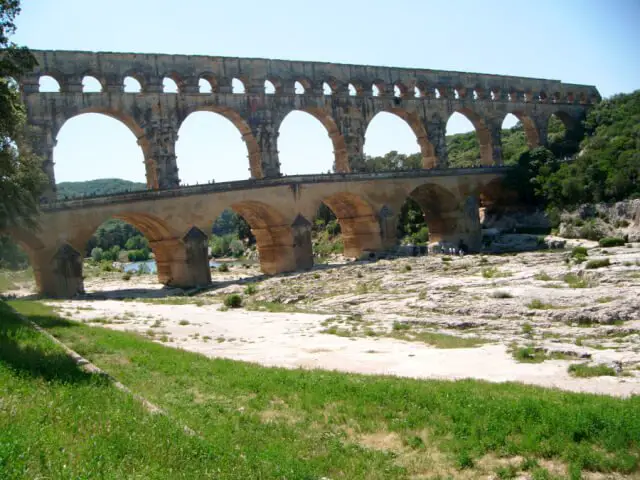 A short bus ride outside Nîmes, stretching across a steep river valley, is the most awe-inspiring ancient aqueduct still in existence: Le Pont du Gard. Thanks to a museum, hiking trails and nearby kayak rentals, this scenic park is a wonderful place to spend an afternoon.
Medieval Influence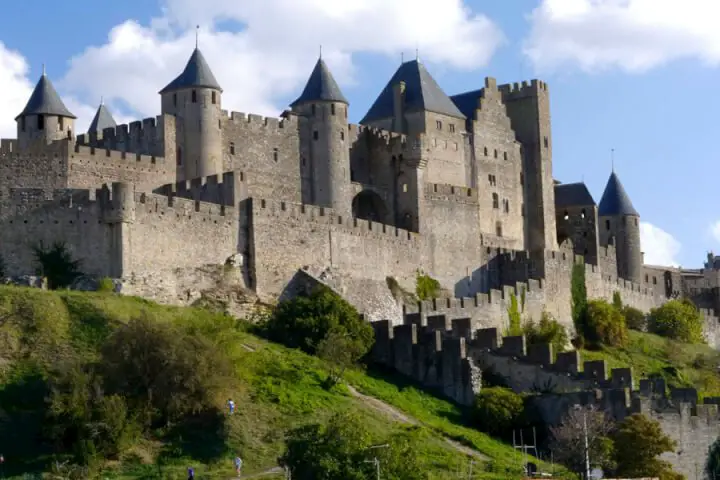 Fortresses still grace plateaus where a Protestant sect once fought to maintain independence from crusading French kings. Carcassonne's castle is by far the largest and most picture perfect.
Several rings of fortifying walls contain a beautiful cathedral, jousting-and torture-themed exhibits, as well as many shops and cafés (to avoid the crowds, visit in the spring or fall).
The Franks weren't the only ones with claims on the region. The kingdom of Catalonia reached as far north as the now-French city of Perpignan during the Middle Ages, and this heritage shows today through Spanish-style bullfighting festivals.
Enjoy some sangria at the biannual Feria de Nîmes; with nearly a million visitors, it's one of France's largest festivals.
You may also like: Labryinth By Kate Mosse: A French Medieval Geek's Review
Modern Culture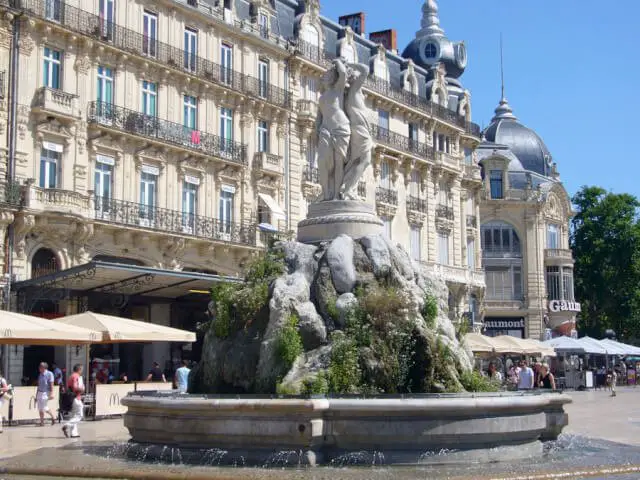 The capital city of Languedoc-Roussillon, Montpellier, overflows with youthful vitality. Shoppers weave through the narrow winding streets of the pedestrian-only downtown, serenaded by street musicians.
Espresso sippers people-watch in the grand plaza Place de la Comédie, and students cheer their favorite footballers at the vibrant bar scene.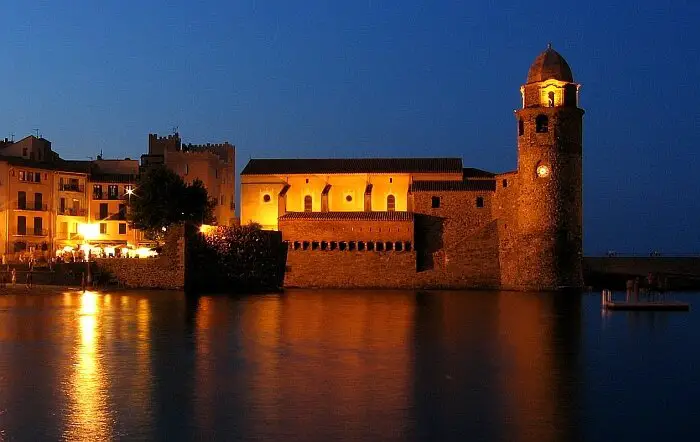 Beyond Montpellier are many beach resort towns along the coast that welcome summer by opening their boat rentals, ice cream stands, and discos. Continue traveling south, and the seaside towns become more and more colorful.
Collioure may be the brightest and most charming of all. It inspired Fauvist artists like Matisse and Derain; reproductions of their masterpieces are posted around the harbor so art lovers can compare them to the real scenes on which they were based.
Just a few miles away nearing the Spanish border, amazing hiking and skiing trails cut through the high Pyrénées altitudes. Its ski resorts provide an inexpensive alternative to the glitzy chalets of the Alps. Indepedent hiking is possible, but if you are looking for a guided trip then we recommend checking out Purely Pyrenees who offer awesome hiking and cycling tours.
You may also like: Weekend Adventures In The Languedoc-Roussillon
Transportation in Languedoc-Roussillon
High-speed trains connect to Montpellier from Charles de Gaulle airport in Paris in less than four hours.
Use the efficient French railway system to reach cities like Nîmes, Carcassonne and Perpignan and regional coach buses for more remote communities.
To visit vineyards and châteaux, or simply to soak in spectacular views of the sun-scorched countryside, consider renting a Peugeot (no international license required).
All photos by the author except for Collioure at night, which is from Wikimedia Commons.