If you know someone who has volunteered abroad, chances are they were female.
Just do a quick Instagram search and you'll find thousands of photos of girls and women teaching classes, posing with exotic animals or volunteering in hospitals across the world.  
Is volunteering abroad more suited to one gender more than the other? Both men and women can benefit from an international volunteer trip, and both are capable of making valuable contributions.
But there are some reasons why more women may be choosing to volunteer abroad:
To give back
Maybe it's the differences in how men and women are raised, but caring for others and giving back are traditionally feminine traits.
Women tend to be more connected to community issues both at home and abroad and feel drawn to roles like teaching or caring for children, which are some of the most popular kinds of volunteering projects.
Regardless of the project, volunteering while traveling is appealing if you want to enjoy your time off while still knowing you are making a difference.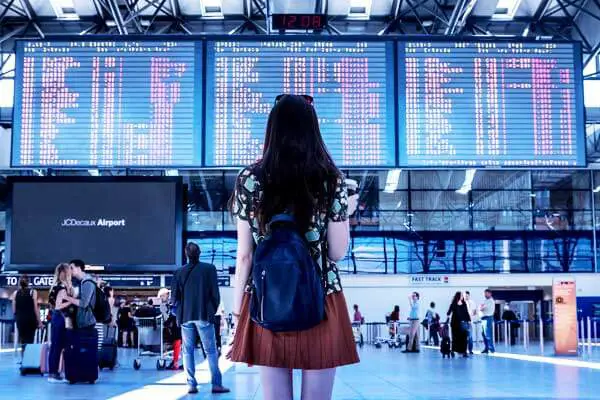 To experience meaningful travel
Today more than ever, women are looking for more authentic experiences when they travel. Instead of just passing through a country and hitting all the major tourist landmarks, volunteering for several weeks or months makes it possible to really see a culture up close.
Spending your time working with children or caring for endangered animals is a much more interesting way to learn about a new place than just sitting on a hotel beach drinking pina coladas — which you can do anyway on the days when you're not volunteering.
To feel safe
If you're a first time traveler, jetting off alone can be a scary and daunting prospect. But volunteering with a legitimate organization takes some of the stress out of going abroad.
A good volunteer travel company helps organize the details of your travel, secures your accommodation and stays in constant contact with you before and during your trip. For some women, this extra layer of security can be just the push they need to get out there and explore on their own.
To discover themselves
Volunteering abroad is all about self-discovery, which is why so women choose to go on a volunteer vacation during a life transition like changing jobs or during retirement. Travel forces you to step outside of your comfort zone, see how other people live and learn to handle yourself in a new environment.
As an international volunteer, you'll face challenges like communicating with locals, navigating public transportation on your own and trying to make a meaningful difference with limited resources and time. Overcoming these challenges will leave you feeling empowered and more confident.
To connect with more new people
When you volunteer abroad, you're never truly alone. Since you'll be living with others (either in a volunteer dorm or homestay), you'll naturally make connections with other volunteers, staff and local residents in your community.
Volunteers often travel and go on excursions during their weekends off or eat together at local restaurants. Women often appreciate the community aspect of volunteering abroad.
Pin For Later