Once you have your visa and are ready for Cambodian travel, you might be anxious to get to the bustling city of Siem Reap. There's no doubt that Siem Reap is becoming one of the most frequented cities in Cambodia for people on vacation.
Take a holiday and see everything there is to see and do in Siem Reap with these quick tips on how to travel best.
1. It's a safe city
As with any major city, there are reports of petty theft, and occasionally public brawls that get out of hand (bar fights). But with a little bit of common sense, your holiday won't have any interruptions. There are many reports online about scammers, and this again is nothing new to a well-seasoned traveler.
You can exercise caution by leaving your watches and expensive jewelry at home, keeping your smartphones tucked away, and locking up your hotel or guest room before heading out for the day.
2. There's a big price range
Just as Cambodian capital city Phnom Penh, everything from hotel rooms to beer has a very wide price range in the city of Siem Reap. Because of their bustling nightlife don't be surprised if you accidentally spend 20 US Dollars on a beer. But if you look around and socialize a bit, you can find a cheap dinner and beer on Pub Street for as low as $8.
When it comes to finding the best prices, it's really about talking to locals. If you've booked a room through a hotel, you can always consult hotel management. But be careful that your hotel isn't sending you to higher-priced areas trying to help out the local businesspeople.
3. Be careful with taxis and tuk-tuks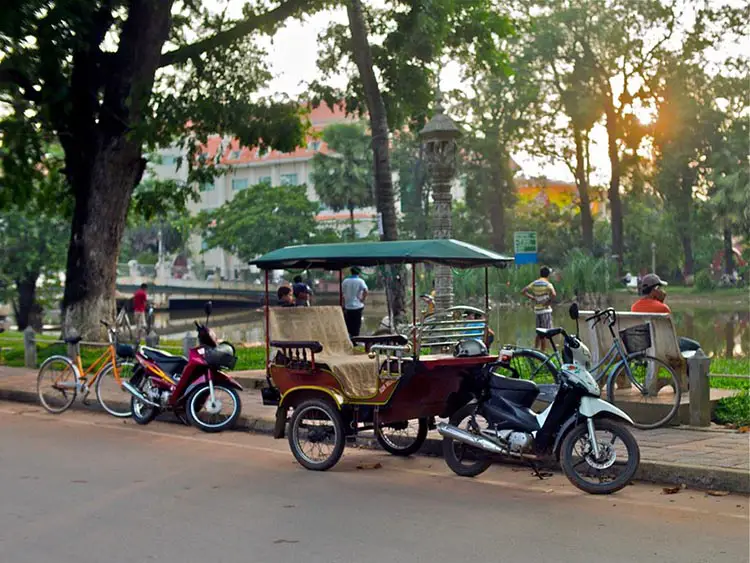 Either form of travel comes with a bit of risk. Many people don't prefer tuk-tuks for a few reasons mostly relating to money. If you use a tuk-tuk, there aren't set rates, so you have to haggle or accept whatever price the driver gives you. After a few trips though you'll get the hang of the standards and know the bad from the good.
People also dislike that tuk-tuk drivers often don't carry change, meaning that you end up paying more because you can't get any change. However, taxis pose more issues than tuk-tuks because some taxi drivers attempt to lure in tourists that aren't comfortable with tuk-tuks. These taxi drivers will run the meter before you get in, or not have a meter at all.
If you get into a taxi that doesn't have a meter, find another driver or ask for a flat rate. If you choose to use a tuk-tuk, be sure to carry small bills so you can make exact change.
4. Stay calm and don't lose face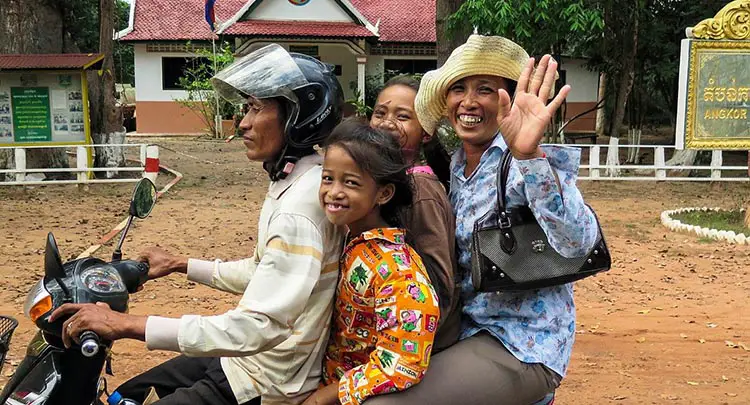 That's right, losing face and saving face is essential throughout Cambodia. You may notice locals accepting a situation by offering a wide smile and nodding. As a tourist, you must watch out for your outbursts, or even subtle complaining. If you think your actions are lost in the big city, they are not.
Complaints and anger can do a lot to embarrass your friends, a host, or even an establishment. Whenever you're on vacation, or holiday to Siem Reap, it's best to keep your cool. A calm demeanor can lead to great memories, whereas complaints and temper tantrums will leave you with a bad taste in your mouth.
5. Enjoy the moment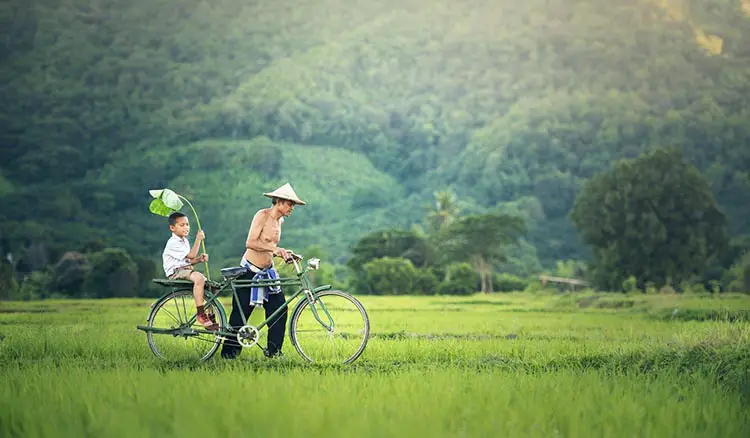 Although this advice could be said of any travel destination, it's especially true in Cambodia where you can learn more from this simple action. Living in the moment, appreciating the life around you, and acknowledging the peace that exists is essential for a great Cambodian vacation.
Pin For Later