An essential city not just in Eastern Europe but throughout the world, Moscow is a place to discover. This incredible metropolis has been a critical part of our world's history for the past century, and its majestic appearance speaks to that. The New York of the East, there's always a lot happening in Moscow. Mesmerizing old architecture and modern art collide with fun parties and a fantastic foodie scene. You won't ever get bored here!
The Russian capital was built to impress, with massive buildings and breathtaking details everywhere. There are endless reasons to get to know this magical city – but these are my 7 favourites!
The Obvious Reason: Meet the Metropolis of Eastern Europe
It might seem obvious, but there isn't any place quite like Moscow. There's a vibe to this town that you won't find anywhere else on Earth, or at least nowhere I've visited. The weight of history is very palpable here, with monuments and details from Russia's powerful past – and present. Still, it's a thoroughly modern city with a great love for luxury and the finer things in life, so there's a bit of everything for all kinds of travellers!
The Breathtaking Architecture
Russian architecture is a sight to behold, and nowhere is it more prominent than in its grand capital. The major Moscovite buildings were built to impress, and they can present some of the most incredible experiences for visitors.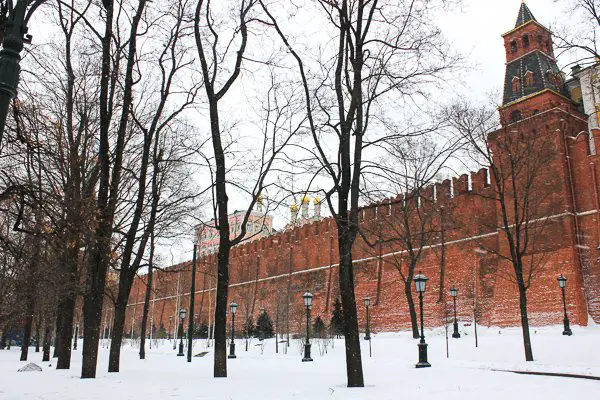 Although heavily touristy, the most iconic Russian construction is also one of the most unmissable: the Kremlin. A fortress inside the city, it's a gigantic complex comprised of many buildings, including the President's residence, four more palaces, and the beautiful Alexander Garden. Outside the Kremlin citadel lies another landmark: the Red Square, the city's primordial public arena, once home to the biggest political meetings of the Soviet communist party. It's also the final resting place of one of the most influential and controversial figures of the 20th century: Vladimir Lenin.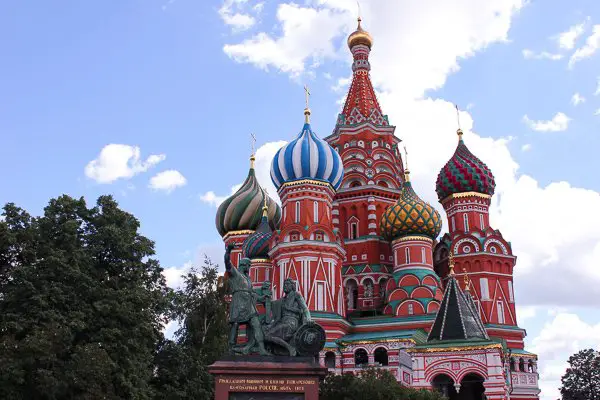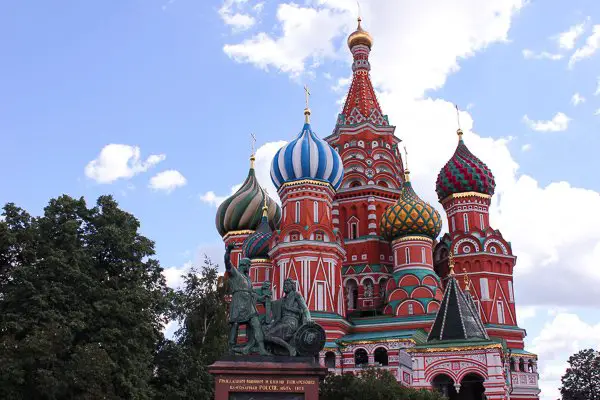 Within the same area, not far behind, you'll find the best-known building in Russia, St. Basil's Cathedral. Originally built in the 16th century, it's the most recognizable landmark in Moscow, and one of the most impressive buildings you'll ever come across. Based on Byzantine tradition, it's built to resemble the flame of a bonfire rising to the sky, and there's no other construction quite like it. Its great size and bright colours are a true wonder – and the museum now operating inside is a fascinating tour around Russian history!
Walking for a couple of minutes, you'll find another iconic gem: the Bolshoi Theatre. The building was finished in the 1820s and is therefore almost two hundred years old – and how incredible it remains, still. One of the most famous opera houses in the world and home to perhaps the most sought-after ballet company on Earth, it's a balm for lovers of classical music and, of course, architecture. Catch a show if you can – but be sure to get your tickets months in advance!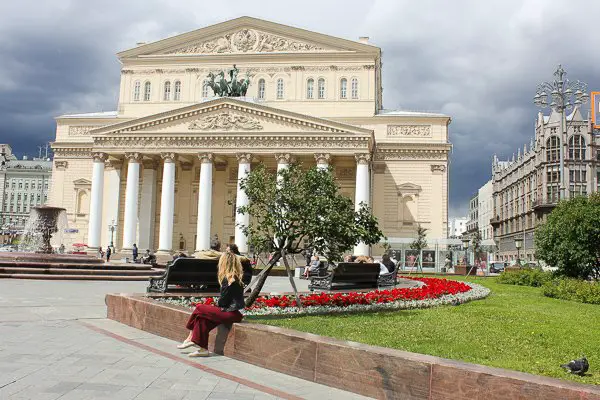 My most favourite grand Moscow building is by far the newest of the list: the Cathedral of Christ the Saviour. Consecrated in the Russian Orthodox Church in 2000, it stands in the same place as a 19th-century church that Josef Stalin demolished in the 1930s. A new symbol of the country's relationship with the church after the fall of the Soviet Union, it's one of the most imposing buildings in Moscow. The second tallest Orthodox temple in the world, it's all about grandeur, with golden elements and an incredible interior that's well worth a visit.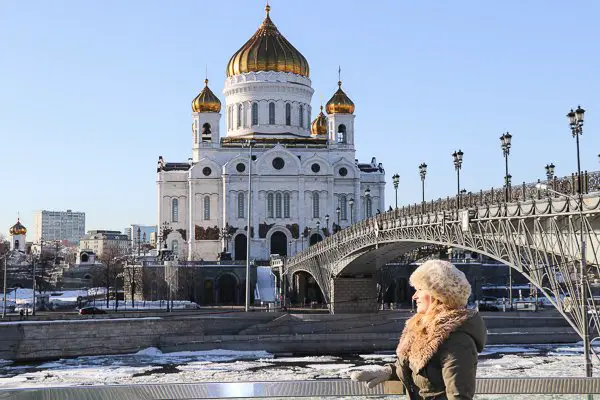 The Unique Artsy Vibe
Everything is always happening in Moscow, and when you go a little beyond the beaten paths, you'll see the city's lovely bohemian side. A metropolis of art and creative people, there are plenty of hubs to enjoy some cool vibes, from hip cafés and restaurants to a broad myriad of concerts and events. This is a city of over 10 million people and the capital of the biggest country on Earth, rest assured you'll find plenty of things to do!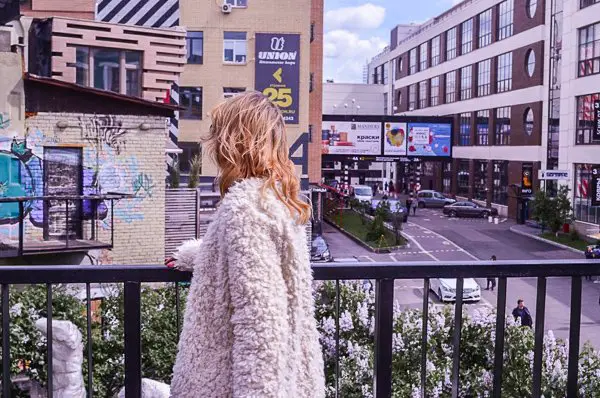 My favourite hip area in town is Patriarshiye Prudy, known in English as Patriarch Ponds. A bit of a calm oasis in this hectic city, it was an old residential area that later transformed into a meeting place for creatives. It's also home to the city's foodie scene, with plenty of amazing eateries to experience new flavours.
Another favourite of mine is ArtPlay, Moscow's art district. About 20 minutes away from the city centre, this was once a Soviet factory, and now houses galleries, showrooms, exhibitions, and even art schools. Hip and trendy, it's where the local creatives put their pieces into the world. A refreshing place where you can hang out with the Moscovite young and hip crowd!
The Incredible Food
As you can expect from such a large and cosmopolitan city, Moscow is a place to find all kinds of flavours. Traditional Russian food, international cuisine and incredible fusions all await in this magical city.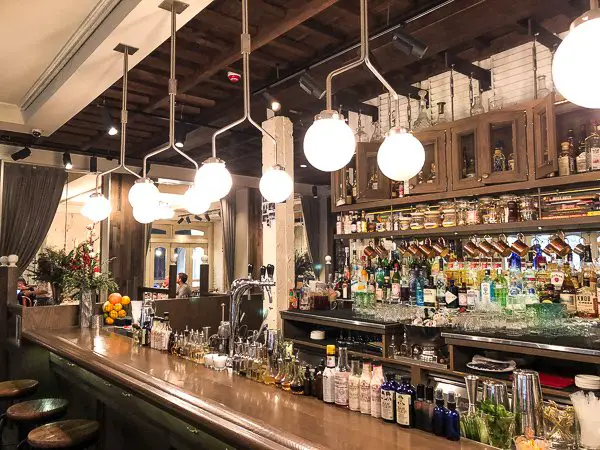 Find the most exciting and trendy restaurants in Patriarshiye Prudy, from New York-based meat restaurant Saxon and Parole to brunch spot Uilliam's. For a traditional Russian dining experience, be sure to check out Café Pushkin and Dr. Zhivago!
The Fun Rooftops
I believe that all great cities deserve to be enjoyed on lovely rooftops – and few cities are quite as great as Moscow. There's nothing quite like watching a sunset over Moscow's beautiful skyline of grand old palaces and new and almost futuristic buildings. The Russian capital hosts some of the best and highest rooftop bars and restaurants in Europe, well worth a visit even if it's only to have one drink in the evening.
Moscow City, the newest part of town and full of modern glass buildings, is home to many of the most impressive rooftops, including my two faves: Ruski and Sixty. For a more luxurious approach, head to White Rabbit for dinner – it's one of the loveliest rooftops in town, and also among the finest white dining restaurants, serving upscale Russian food. 
The Sights at Gorky Park & Moscow River
There's a certain magic to cities by the ocean or with rivers running through them, and Moscow certainly has it. Walking by the Moskva River can give you a moment of peace in this hectic city. Even better, see it by boat!
Take a 30-minute walk along Moskva River from Christ the Saviour Cathedral to Gorky Park. Built in the early 20th century, it's an all-encompassing central park, not unlike the iconic one in Manhattan.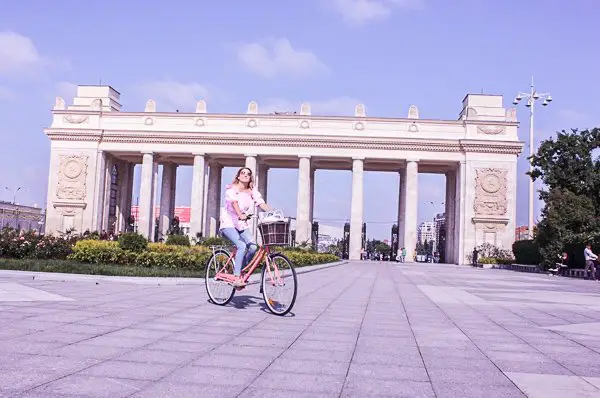 Full of lakes and activities, it's the place where locals hang out in over the weekends, particularly in the summer. If you're visiting in winter, it turns into the best ice skating rink ever!
Russian Luxury: Bling, Heels & Parties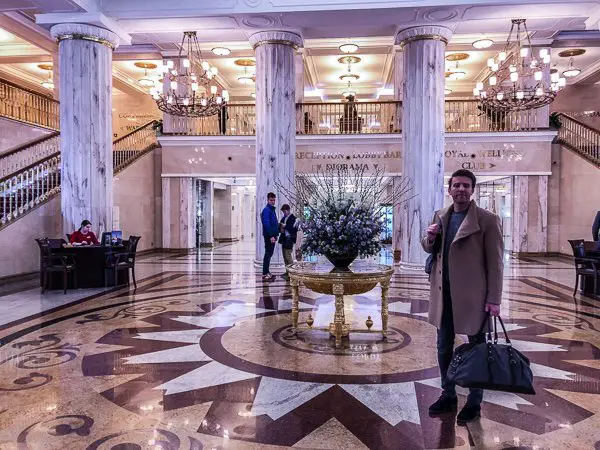 One thing you might not know about Moscow: it's a party town! Russians love luxury, gold, jewelry, and grandiose decorations, and they're not shy about celebrations. Bright lights, shiny decorations, gold, and marble are some of the key aspects of the Moscovite party scene. Get the celebrity treatment by checking in at the Radisson Royal and prepare your heels and attire for a night out on town.
Russians love celebrating, and a birthday party can last a week or more. Go all in and celebrate big time, Russian luxury style!
Moscow has so much to offer for locals and visitors alike, and there's so much more to discover. Don't miss out on this incredible metropolis!
Want to see more about how our life in Moscow has been then check out Our First Moscow Vlog!